By Joe Boyle
In the old days we used to have Lonely Hearts Clubs.  I never tried one because I was never lonely.  Modern technology has now presented single men and women with on-line dating and boy-girl matching.
Just when I thought I knew it all, a recently divorced woman came up with something new.   I was at Starbucks at 176th Street East and Canyon Road East when I spotted a unique message on the back window of a minivan.
We have all seen those family decals they put on back windows with dad, mom, all the kids and the family pets.
She had one of those decals, but divorced dad, so she scraped dad off the back window and her message reads… well why don't I just show you a picture?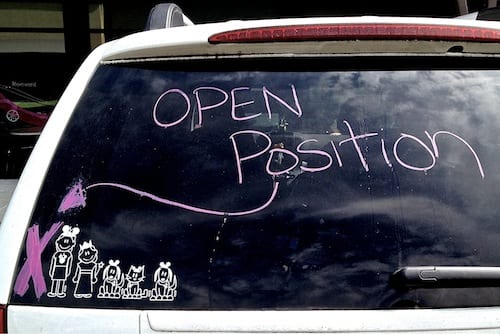 I had to quickly explain that while I noticed the message, I am still not lonely.
I hope this brings a smile to your face.