Date - Oct 30, 2021
Time - 3:00pm-6:00pm
Location:
Tacoma Community House
1314 S L St
Tacoma WA 98405
In partnership with Tacoma Housing Authority, Hilltop Business Association, and Hilltop Action Coalition, Tacoma Community House invites the community to Halloween on the Hill!
Saturday, October 30th from 3pm – 6pm
Walk – Thru Trunk or Treat
Masks and Distancing Required
Costumes Encouraged
Rain or Shine
WE NEED VOLUNTEERS TO DECORATE TRUNKS/BOOTHS AND HAND OUT TREATS AS WELL AS VOLUNTEERS TO DONATE TREATS!
Please email: amayer@tacomacommunityhouse.org to register your trunk/booth and/or to donate treats to the event.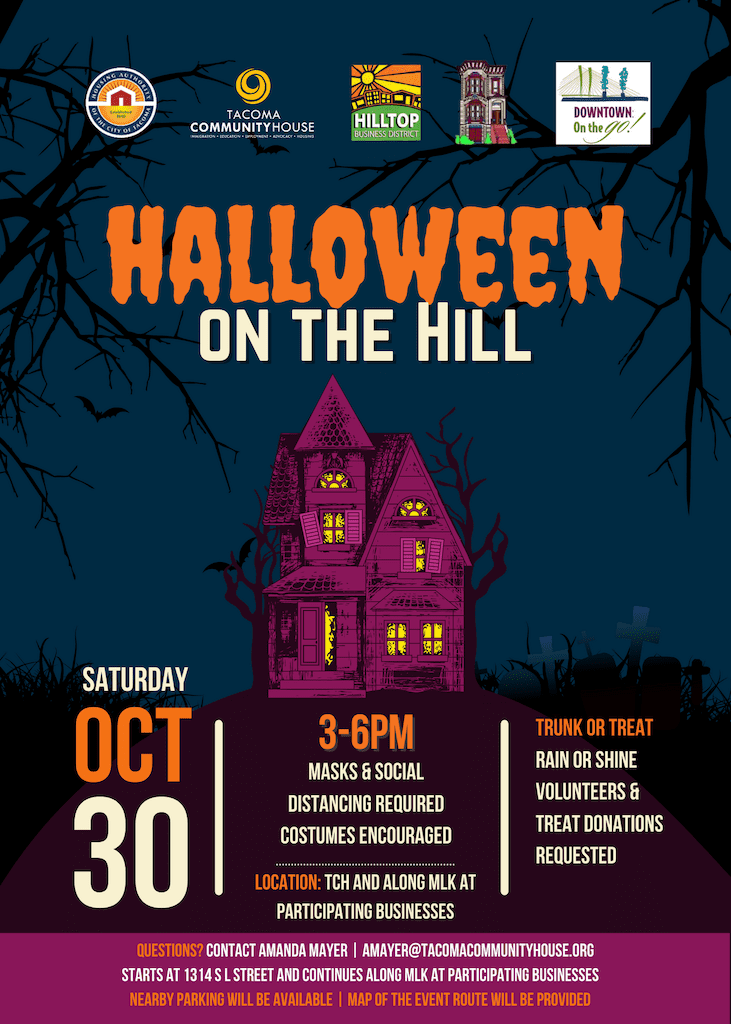 Category