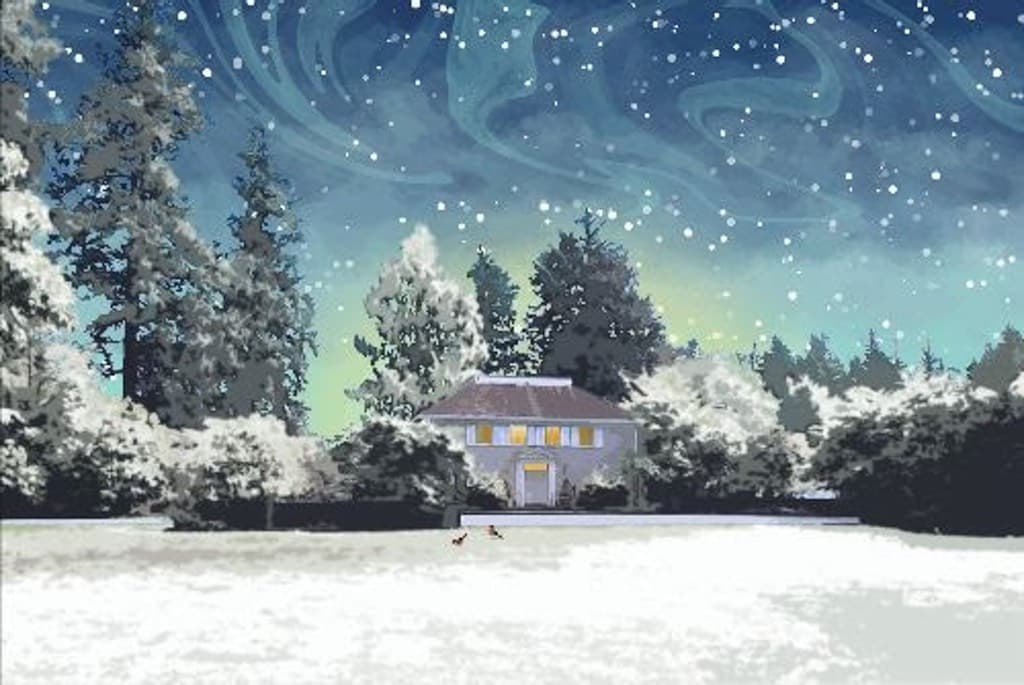 WINTER SOLSTICE FESTIVAL
Thursdays – Sundays December 14-31, 5-8pm
Tickets: $20 General | $16 Students, Seniors and Military | $10 for youth ages 5-17 (5 and under free)
The Winter Solstice (or Midwinter) marks the shortest day and longest night of the year, bringing with it the promise of increased sunlight in the days ahead. It is a time to embrace the darkness, connect with nature and honor the changing of the seasons as a reminder that every ending is also a new beginning.
 
In honor of the occasion, Lakewold Gardens will present a celebration of light featuring art, music and literature from diverse traditions. Festival guests will celebrate in the cozy, festively decorated Wagner House, enjoy live music by local musicians, participate in a luminary making activity, take evening walks in the darkened winter gardens, listen to dramatic readings of solstice-themed poems and short stories by Creative Colloquy (Thursdays only), and experience Coming to Light, a new exhibit by the Contemporary QuiltArt Association, with each work inspired by the theme of light.
 
Opening Reception: Sunday, December 10, 5-8pm
Tickets: $75
Enjoy live jazz by Cassio Vianna (piano), Clipper Anderson (bass) and Sherry Alves (vocals); be among the first to see the Coming to Light exhibit and hear the stories behind the quilts from the artists of the Contemporary QuiltArt Association; create a luminary take a guided tour through the winter garden; and enjoy appetizers and wine. RSVP to Helen Donahue, hdonahue@lakewoldgardens.org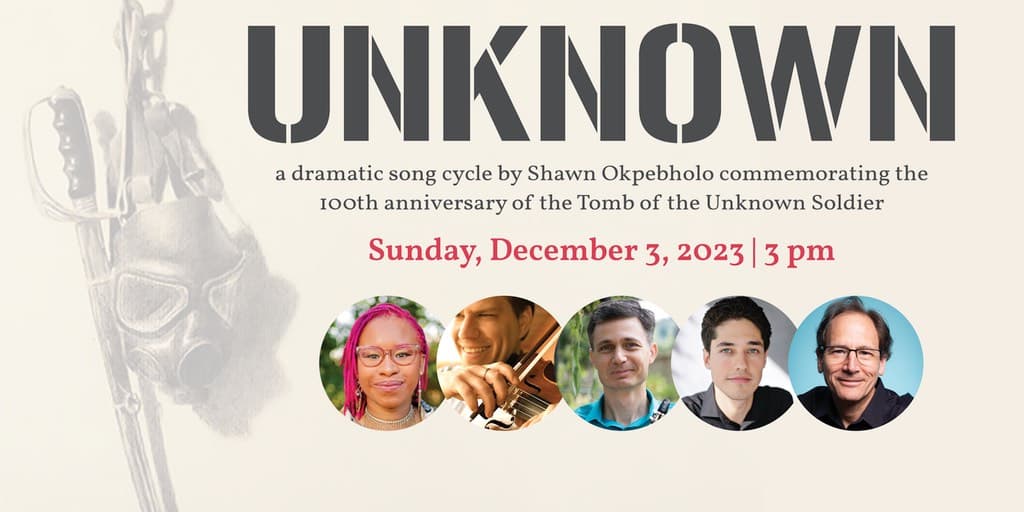 MUSIC FROM HOME
Unknown
Sunday, December 3, 3-5pm
Tickets (include beverage and dessert):
$35 General | $28 Students, Seniors & Military | $17.50 Youth 6-17 (5 and under free)

Originally written for three singers and chamber ensemble to commemorate the 100th anniversary of the Tomb of the Unknown Solider in 2021, Shawn Okpebholo's song cycle Unknown explores ideas of war, honor, and memory through the eyes of soldiers, family members, and Tomb Guards who are connected to each other and the Tomb through their mutual service and sacrifice. This performance is a special arrangement for voice and piano adapted by the composer for the intimate setting at Lakewold Gardens. The program is completed by works related to the WWI period: Stravinsky's The Soldier's Tale, and a special appearance by pianist David Korevaar performing Ravel's stunning Le Trombeau de Couperin and works by L. Perrachio.

Performers: Myah Rose Paden, mezzo-soprano; Tim Christie, violin; Dallas Neustel, clarinet; Ricardo de la Torre, piano; David Korevaar, piano

This arrangement and presentation of Unknown is sponsored by a grant from the National Endowment for the Arts


ART EXHIBIT
Coming to Light
December 10, 2023 – January 28, 2024
Included with admission

Coming to Light is a new, juried exhibition of works by members of the Contemporary QuiltArt Association, a group of fiber artists from around Washington State. The exhibition promises to bring brightness as we enter the darkest days of the year. As the title suggests, the theme of the show is light in its many forms–from physical light emitted by heavenly bodies, fire and reflection to the illumination that comes with discovery, the uncovering of truth or a sense of uplift. The contributing artists will interpret this theme using a variety of materials and techniques, including hand-dying, painting, digitizing and stamping fabrics and incorporating various embellishments.


FIGURE DRAWING
December 13, 6-9 pm
Tickets: $20 Adult, $18 Students (18+)

This casual session provides an opportunity for artists to come together in the intimate Wagner House living room and practice their figure drawing skills with a live model. Artists (18+ years) of all levels are invited to practice and share their skills with fellow artists (no formal instruction is included). Easels are provided; participants need to bring their own charcoal, pencils, pastels or other drawing materials.
Figure Drawing sessions are scheduled for the second Wednesday of each month. Sessions alternate each month between nude studies with focus on gestures and various lengths of poses and clothed models with longer poses. This session will feature a clothed model.
TOURS
Friday Drop-in Tours
Fridays, 11:15am
Tickets: $15
Take a closer look at the gardens! Each drop-in tour is customized to the party's interests. Tours last approximately one hour, and total walking distance is about a mile. Ticket price includes admission so participants are free to explore on their own at the conclusion of the tour.

Behind the Scenes Tours
Saturday, December 9, 11 am: Volunteer Success Stories
Tickets: $25
Join Horticulturist Maya Neff for a tour of the garden that showcases the amazing work by volunteers and community partners. Meet some of the volunteers, see the spaces they've adopted, and be inspired by how they approach their individual projects.

Monthly Behind the Scenes Tours are casual walks hosted by Lakewold staff and explore specific topics related to the plant collection, design elements and garden practices. Space is limited to 12 participants.


VETERANS ART CENTER
Lakewold Gardens is committed to fostering art programs and providing a safe, comfortable, and healing space to our veteran community.

Veterans Painting Group
Sundays, December 10 & 24, 11am-1pm
Free for Veterans
Group painting sessions with veteran and artist Charles Burt designed to empower veterans by providing art instruction in a peaceful garden setting while creating connections with other veterans in the art community. Artists of all levels are welcome; all supplies are provided.

Sound Vet Jam
Wednesday, December 20, 6-7:30pm
This community-based, all-inclusive music jam event is hosted by MusicWorks4Veterans to bring together veterans and service members transitioning to civilian life, their families and community to share stories and experience the benefits of having a creative musical outlet. Bring your own instrument or borrow one at the jam.

For more information about Lakewold Gardens programs and events, visit lakewoldgardens.org.