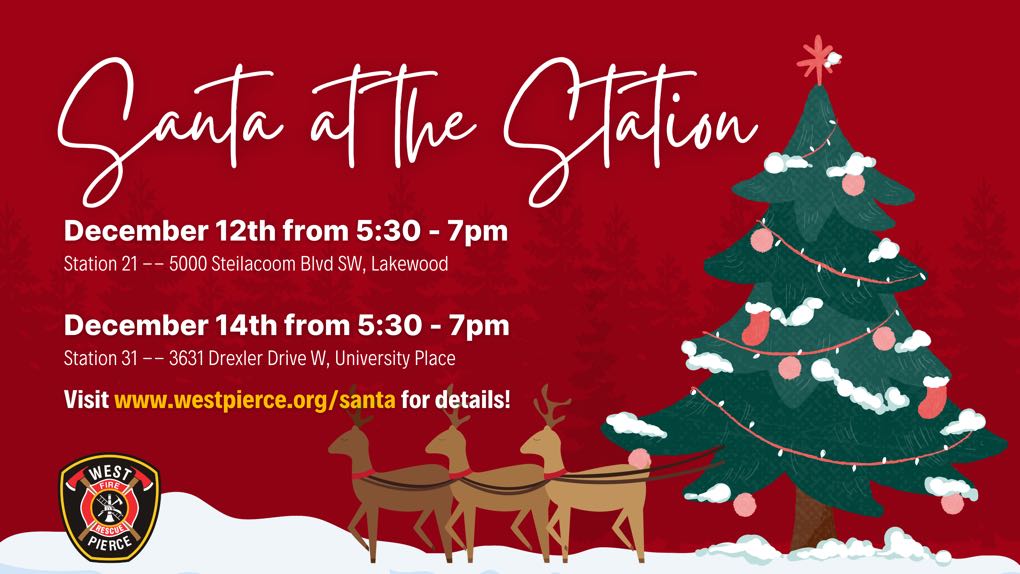 Don't miss the Santa at the Station events in Lakewood and University Place.
December 12th from 5:30 – 7pm
Station 21 — 5000 Steilacoom Blvd SW, Lakewood
December 14th from 5:30 – 7pm
Station 31 — 3631 Drexler Drive W, University Place
The apparatus bays will be transformed into Santa's workshop, where parents can take their child's photo with Santa, write a letter to him (which he will personally respond to!) and donate to the food drive being held. Be sure to visit www.westpierce.org/santa for details!