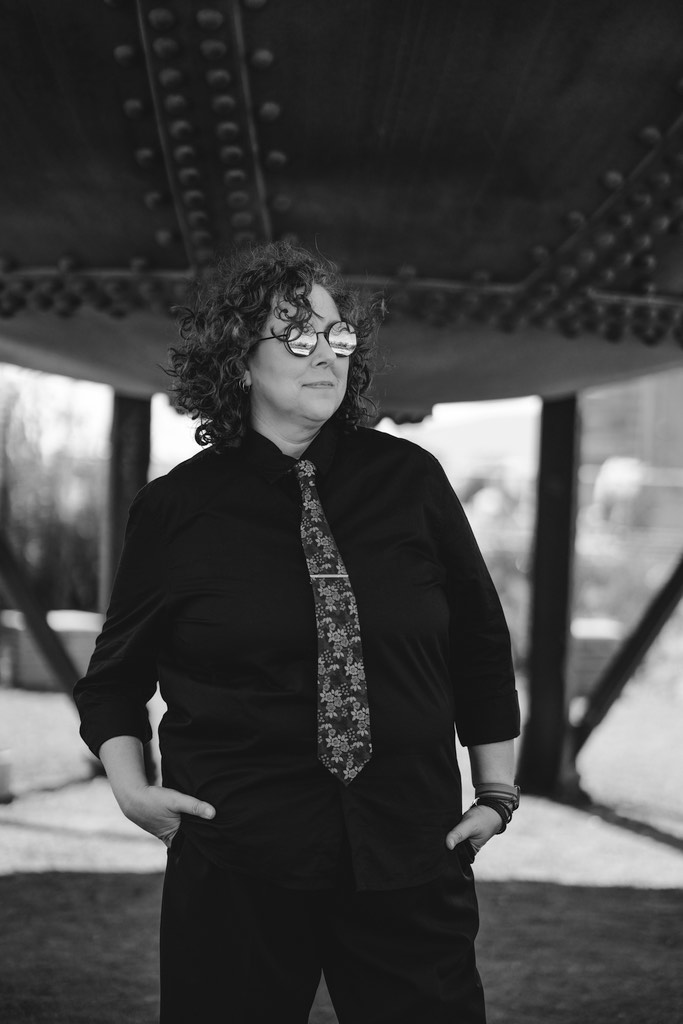 Author Tennison S. Black from northwest Washington State works as a writer and the managing editor at Sundress Publications and at Best of the Net. They have been writing poems and stories as a kid as well as "lexicons," long lists of words, grouped by theme. In 1995, they wrote a novel but the agent who was representing them took advantage of Tennison, and they were so frustrated with the whole process and felt so deeply betrayed that they quit writing for over 15 years. Until they enrolled in college in 2011 and writing came back to mind as "the thing I'd always wanted to do." So, MFA under their belt, their debut collection, "Survival Strategies" came out in September. The book has been a selected winner of the National Poetry Series, UGA Press, 2023. Tennison is a member of the Author's Guild, the Academy of American Poets, Association of Writers and Writing Programs (AWP), NW Editors Guild, the American Library Association, and a host of others. When Tennison isn't writing, they read, do water sports – swimming, or kayaking are favorites –, love to draw or create some form of art (love digital art, watercolor, and sculptural things), to watch movies, to hang out with their dog and their people, to hike, to dance, and to go to see live music. In other words, "Ah, so many things to miss from the last few years and so many things to appreciate more than ever."
Which genres do you cover?
Tennison S. Black: Right now, primarily poetry, but I'm at work on some fiction and nonfiction as well as my next poetry collection.
Which is the latest book you had published, and what is about?
Tennison S. Black: "Survival Strategies" is what I call "a love story wrapped in a reckoning." There is a lot to contend with in the Southwest, which is where I grew up, having been born in Yuma, AZ, the actual sunniest place on Earth, in 1972. And "Survival Strategies" attempts to reconcile what I know of myself today with a history that for many decades I tried to ignore, deny, and hide from. In many ways, "Survival Strategies" is me facing the past I hid from and then coming through it to at least fall in love with the desert, if not the events or the people. But it's also my way of offering my mother the justice she never received.
At which book events can readers find you?
Tennison S. Black: As we move into 2024, I'll be at Chevalier's in L.A. on January 12, at AWP on February 8, at the Tucson Festival of Books on March 9/10, and at A Room of One's Own (on Zoom) March 19. Further dates and details for appearances can be found on my site at https://tennisonblack.com/events or on any of my social media pages.
Which book event connecting you with readers is your favorite and why?
Tennison S. Black: Any event in which I am able to hear thoughtful questions and responses. I love ideas — and to really hear from people who love to read is my favorite. Book clubs, libraries, all of them. Keynoting is a particular favorite, too, because I can sustain one idea and move beyond the surface into deeper concepts.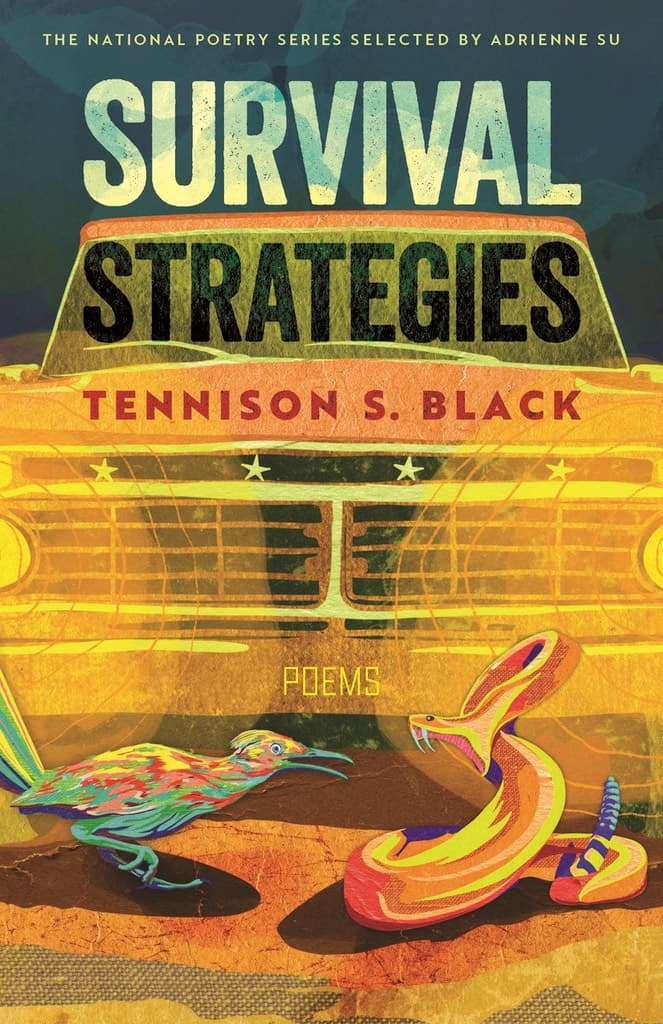 Do(es) your book(s) have any specific messages to your readers and, if so, which are they?
Tennison S. Black: For decades when people would ask me where I was from, I would say "all over" because I had shame around where I'd been born and how I'd been raised. That shame permeated so much of my life and it didn't just come up when I was asked where I was from, no, it was in virtually everything. And I'm only just starting to truly heal from that infection. But through this years-long effort of working and reworking these poems and staying immersed in the world of 1970's Arizona, I first squared off with those demons that still lived there, and eventually the ones that lived in me. And gradually, I started to move through it. At some point I realized that what remained was a deep love of that desert and those truly connected to her cycles. All of my life I would sometimes get this longing for a particular sound … that is, the one that is particular to the region of my birth and it's the specific sound a pair of boots makes in that particular dirt. Nowhere else sounds quite like it. Which I think is because it's the Sonoran, after all, and it is definitely sonorous. And there's a sound the desert there makes at night that I think lives in my bones because when I'm there, something inside me answers the call with a deep hum. All of this to say that if there is anything that lives in my poems that I want people to take away it's that we all need to let go of our shame. There's too much of it in the world as it is, and when we do, at least for me, underneath, there is love, and listening.
Which writer(s) keep(s) inspiring you and why?
Tennison S. Black: In this particular work I was deeply inspired by the works of the late Theresa Hak Kyung Cha, and the incredible Leslie Marmon Silko. Both of these writers have wrestled with and set shining examples of how to best capture the lived experience in a way that moves beyond the telling and both are fervently sincere without being saccharine. Oh and I would be terribly remiss not to mention that I am inspired every day by Sandra Cisneros. Her writing, of course, in thousands of ways, but also her love of her mother really is breathtaking and I felt that I, too, wanted to capture some of my own feelings about my mother in this work—my way of offering her, posthumously, some of the justice she never received. And of course, Alice Notley and her stories of the desert—we have a similar story in some ways. She's so wildly intelligent and in her work, you definitely see that she's not asking anyone's permission to speak to her truth. Obviously as a writer, I remain inspired daily in my ongoing work by the many writers who touch me as a reader. But these are the writers who I keep going back to and the ones I cannot recommend enough.
Do you have any specific writing habits?
Tennison S. Black: For the last three plus decades I've been a full-time mother raising three kids. So, I wrote in the cracks of my life. Between things, when I could grab some space or time. I've never had, and still do not have, a writing space that's not also shared with someone else; so while I'd like to say that I get up at 6 every day and write for five hours until I go tend my garden, that would be laughably dishonest. The truth is that I sit at my mother's old desk in one corner of an office space shared by two other people and two dogs. Which is absolutely not a complaint since I do believe I'm really lucky that my adult kids want to be around me. But it does mean that whatever we picture a writer to be is probably not me. And although I share my space right now, the youngest is attending college so I can go on some writing retreats and get some dedicated writing time in. Which I guess is to say that my writing habits are in flux. I may not need to dash off notes into my notes app on my phone quite so much anymore.
What are you currently working on?
Tennison S. Black: I'm actually at work on two novels (one a stand-alone and one in series), over a dozen short stories for two different short story collections, two screenplays, three children's picture books, and three – seriously, three, memoirs on different topics. Oh! And my next book of poetry is almost finished with my third started. I'm really working on all of those, and they will be finished in the next couple of years, I hope. Some more than that, for sure.
Which book are you currently reading simply for entertainment?
Tennison S. Black: My for-fun book right now is "Tomorrow, and Tomorrow, and Tomorrow" by Gabrielle Zevin.
What advice would you give any aspiring author?
Tennison S. Black: It's got to be about the work and nothing else. Stay in the work and don't worry about anything else. Not what people will think, not what it might win or what money it might make. Stay in the work and forget everything else until it's finished. If you're able to forget life for a while as you work, it's probably getting somewhere, but don't apply labels like good or bad. They're not for you. Just stay in the work and make breathing about the work. Everything else in the world is made up by a host of cultural, political, and economical tides over which we have zero control and if we let it, it'll swamp our best work. Let the tides affect you, as you create the work, but don't create the work to the sound of the tide. We get lost when we start to wonder what someone might think, or how it'll be received, or whether it'll help us pay the rent. When my mind goes there, I remind myself that it's about the work and the rest isn't my concern. It's only me and the work until it's done. It sounds hokey probably, but that's how I feel. And for me, I can't let other people into the work until it's finished or it gets all messed up, metaphorically, and literally.
You can find Tennison S. Black's book at local independent booksellers (they can order it if they don't have it already), at https://ugapress.org/series/national-poetry-series/, at https://tennisonblack.com/, and at https://www.amazon.com/Survival-Strategies-Poems-National-Poetry/dp/0820365157 .