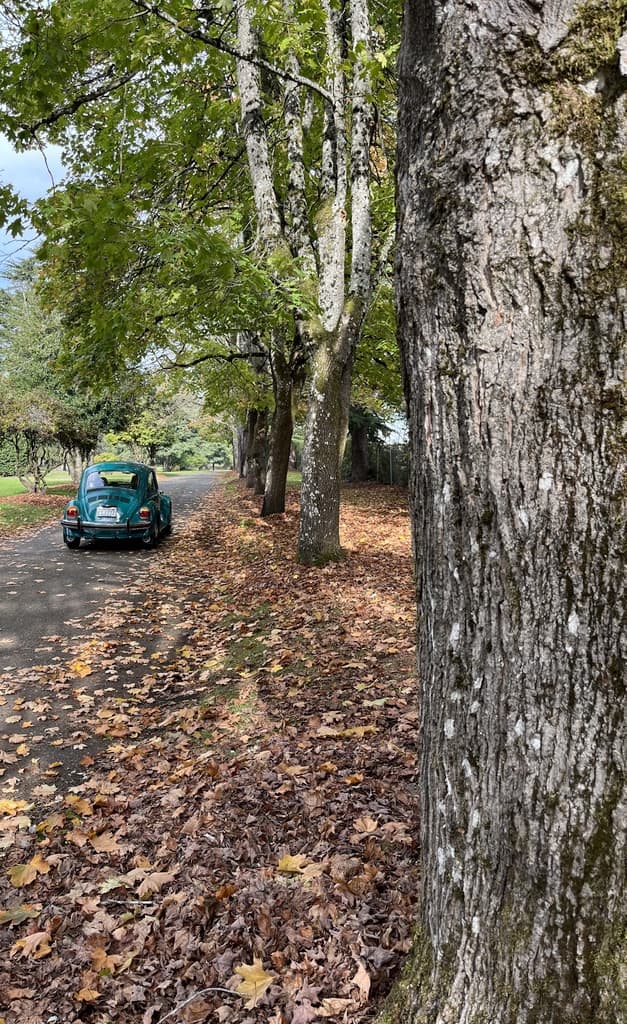 We've been to the mountain, the bug, my wife, and me. There on the subalpine slopes we wandered, drinking in the beauty, far above the rest of humanity, deeply in love.
And we have often been to the ocean where, our little beetle parked nearby, we sat on the rocks, or strolled hand-in-hand along the shore, watching as fishing boats returned from being miles out at sea.
In the forest, we've slowly – since we'd really no destination in mind and thus were in no hurry to get there – made our way along, the beauty of the sunlight filtered through the trees and the silence among the shadows suggesting we likewise not speak lest we break the spell.
To all these places and many more we traveled, my wife of 50 years my constant traveling companion in our little green memory maker.
Today I drove solo through the cemetery.