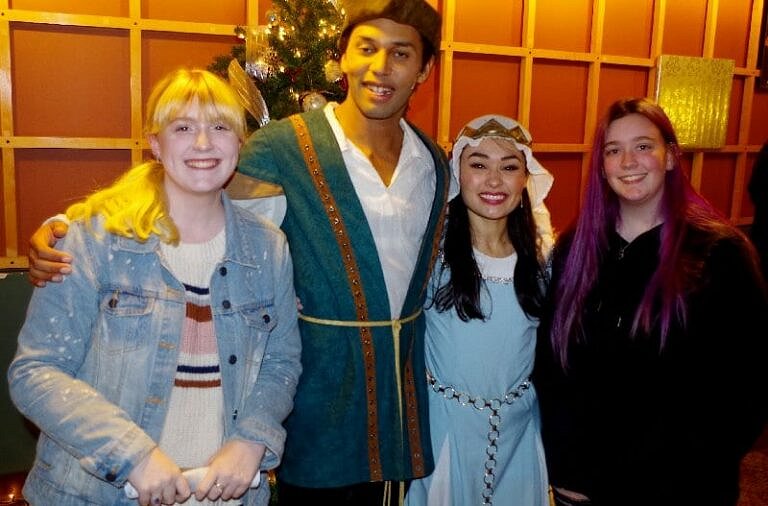 In 2019 Peg and I took two granddaughters to see that year's current Panto. Years before we had taken them several times to the yearly Panto . . . they always enjoyed the funny and outlandish storylines and the characters. They laughed just as much as adults as they had when they were just children.
The latest production (Sleeping Beauty) features some of our favorite local actors like Jasmine Wright as Princess Aurora, Kyle Sinclair as Prince Peter, Jessie Selleck as Fairy Sweetheart, Olivia Lee as Wicked Fairy Carabosse, Meghan Ames as The Queen, Cassie Jo Fastabend as Jangles, and Brad Cerenzia as Nurse Nellie. The Panto also features a talented ensemble including: Triss Leder, Forrest Leder, Alisa Muench, Clarence Williams, Katie Nelson, and Dean Marshall.
Sleeping Beauty is written by the incomparable Vince Brady and is directed by Helen Marion. Niclas Olson is the tech director and set designer, choreography by Taylor Davis, music direction and composition is done by Sam Peters, sound is designed by Chelsea "Mo" Moniz, lighting by Shannon Miller, costumes by Morgan Morgans, props by Henry Behrens, set dressing by Kiana Go, and scenic design by Malene Hundley. Chelsea "Mo" Moniz serves as stage manager, with Theresa Byrd as assistant stage manager.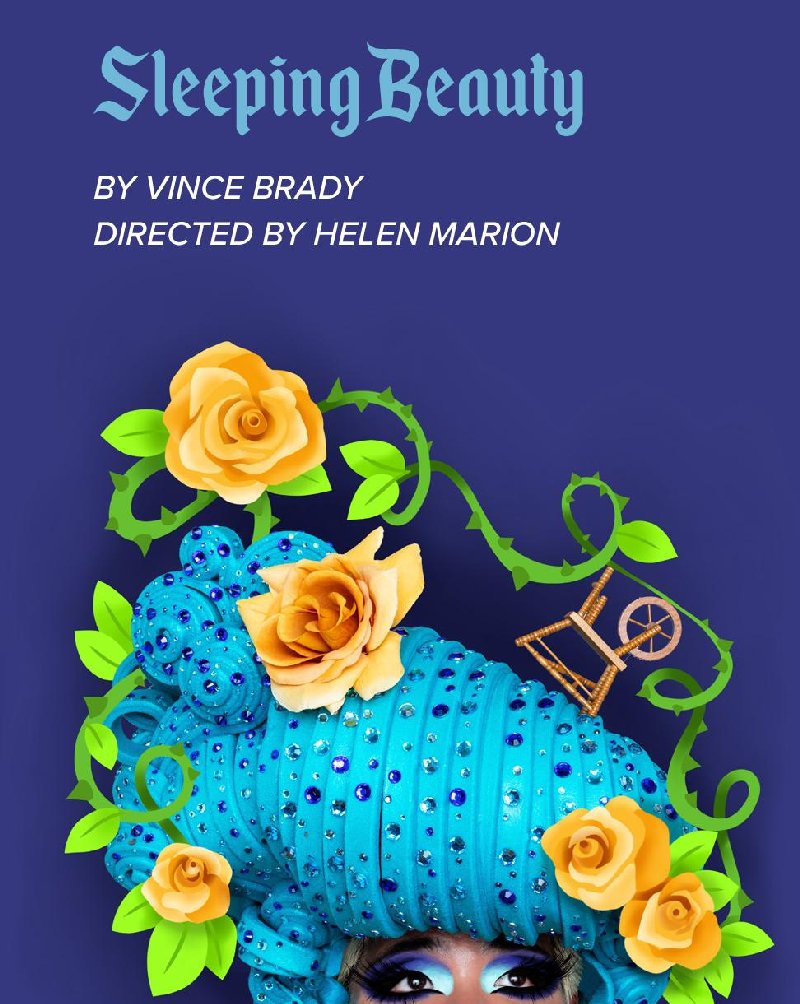 Make your reservations and bring along those whom you want to laugh with and share the fun with . . . Opening day is November 25th. There is a 2:00 PM show and one at 7:30 PM.
The Knutzen Family Theater is located at 3200 SW Dash Point Rd, Federal Way, WA. General Admission Tickets are $38 in advance (online or over the phone) and $41 at the door. Student, Military and Senior Ticket discounts are available. The Panto runs through the 17th of December. More details available online at www.CenterstageTheatre.com or by phone at (253) 661-1444.