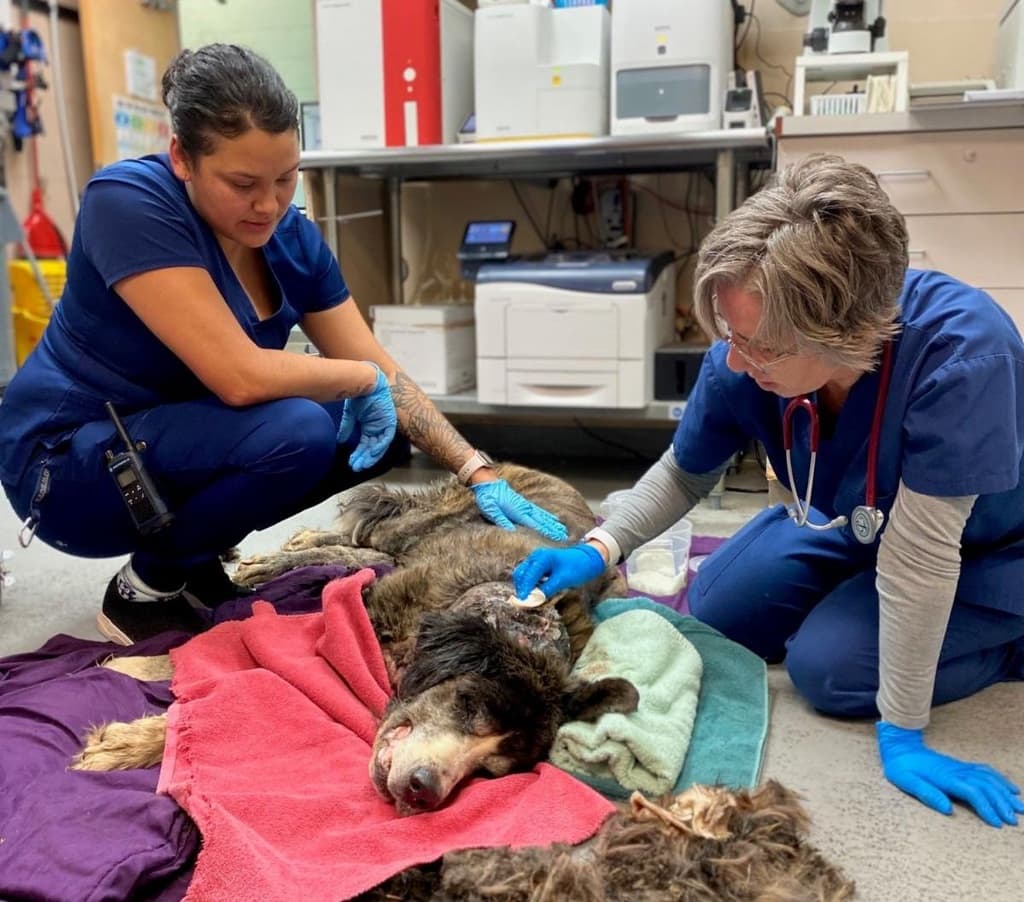 On Nov. 7, nine dogs were found inside a trash-filled home in Tahuya, Wash., with their owner, who had been deceased for 12 days.
The shepherd mix dogs, ranging from 5 to 10 years old, were found remaining close to the deceased owner in the upstairs bedroom, their access extending to a loft balcony.
The inside of the property was in a state of disarray with trash. There were no signs of accessible dog food or water present. One dog was found with a metal bucket stuck on its head.
"It was a heartbreaking scene, wading through a sea of trash to get these dogs out and get them care as soon as possible," says Katherine Johnson, executive director at the Humane Society of Mason County.
The Humane Society of Mason County and Pierce County Animal Control caught all nine of the dogs and brought them to the Humane Society for Tacoma & Pierce County.
"We knew we needed help due to our limited space and all nine of the dogs needed immediate veterinary care," said Johnson. "Thanks to our partnership with the Humane Society for Tacoma & Pierce County, we can provide these dogs with the care and attention they desperately need."
The dogs arrived at the shelter with feces-caked fur and paws, and suffering from ear infections and dental disease.
The shelter's staff immediately began providing the dogs with nourishment, medical care, and pain relief.
One of the dogs arrived with severe and infected wounds around its neck, which required immediate abscess drainage to alleviate pain.
Donations are urgently needed from the community to help the shelter provide the daily lifesaving care needed for these nine dogs and the many others coming through the shelter's doors in need of immediate care. Donations can be made on the shelter's website at: www.thehumanesociety.org/nine-dogs.