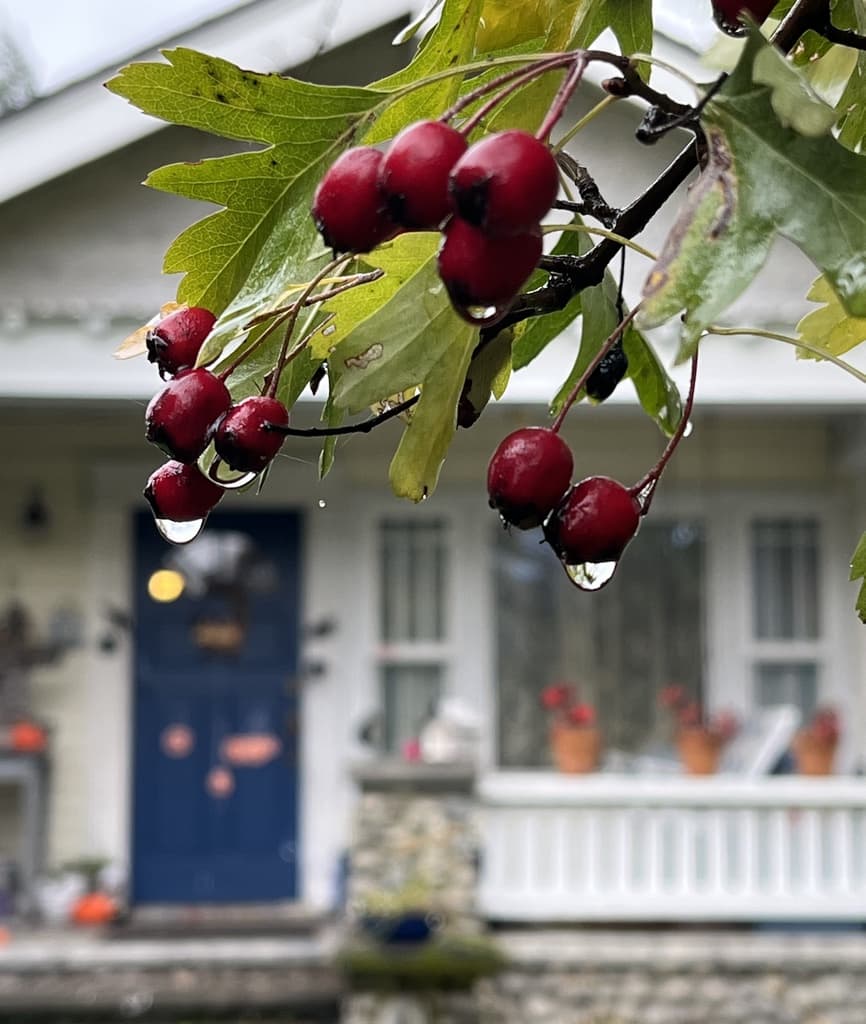 Soon Thanksgiving, then Christmas,
To gather our dear family,
But not the one who loved to decorate,
With the berries from the tree.
If life could be lived over,
I would love her far more tenderly,
I would not complain at any request,
Like gathering berries from the tree.
To hold her hand more, flowers just because,
Throughout that blessed half-century,
To do it all again, and to hear her voice ask,
For berries from the tree.
Post-script: Just down the hall from where I paid our property taxes, a young couple emerged from the office of marriage licensing. They smiled, held hands, and I thought – though a total stranger – that I would ask them if they were embarking on life together though it seemed more than obvious.
I wanted to commend them on holding hands.
I wanted to suggest that they never let go.
But I knew tears would get in my way.
So, I just watched as they departed.
It was raining and they didn't seem to mind.