Tacoma Youth Symphony announcement.
Tacoma, WA – On Sunday, November 19 (3 pm), the Tacoma Youth Symphony will open its regular season with "Igniting Fate!" at the Rialto Theater. The concert will musically explore the theme of Fate through Richard Wagner's Prelude to Die Meistersinger and Ludwig van Beethoven's iconic Symphony No. 5. TYSA alumnus Janelle Janovich will also perform Charles Tomlinson Griffes' Poem for Flute and Orchestra.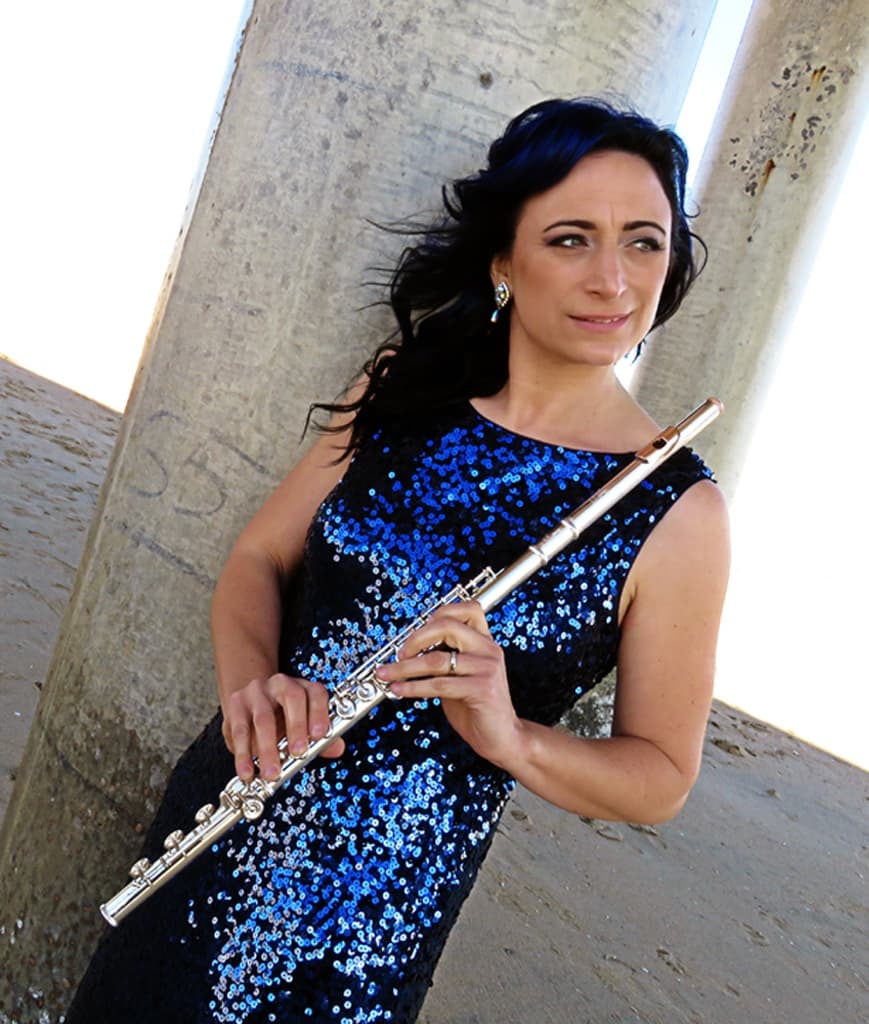 Beethoven composed his Symphony No. 5 in C minor from 1804-1808, at a time when his hearing was getting worse.  Two years before he spent several months in a small town outside Vienna, trying to come to terms with the fact that he would eventually lose his hearing completely. While he wrote a letter to his brothers during this time talking of his despair and thoughts of suicide, he did seem to accept his deafness and determine to move forward despite his hearing loss. He wrote to a good friend that he would "seize Fate by the throat; it shall certainly not crush me completely." Beethoven opened his Symphony No. 5 with the now legendary four-note theme which is often thought to depict Fate knocking on the door. The four-note theme was also used by the BBC during World War II to introduce its radio broadcasts. The short – short – short – long rhythm of the first four notes also resembles Morse code for the letter "V" (for Victory).
At home on stage, the teaching studio, or the conductor's podium, this concert's guest soloist, Janelle Janovich, brings a myriad of skills to the flute. She has been an active private instructor, clinician, conductor, and freelance musician for the past 27 years. Originally a native of Gig Harbor, WA, Ms. Janovich began her musical studies in the 6th grade at Goodman Middle School. While attending Gig Harbor High School she participated in many local and statewide solo and ensemble competitions, honor bands, and honor orchestras. Janelle was also a member of the Tacoma Youth Symphony Association where she participated in the Flute Collegium and was Principal Flute of the Tacoma Young Artists Orchestra and Tacoma Youth Symphony Orchestra.
In addition to attending the Aspen Music Festival on a two-year full scholarship, she holds a BM in Flute Performance from CSU Long Beach and a MM in Flute Performance from the Jacobs School of Music at Indiana University, Bloomington. Janelle has studied Flute with Dr. John Barcellona, Thomas Robertello, Mark Sparks, Sarah Jackson, Jim Walker, and Catherine Ransom-Karoly.
Janelle has performed throughout the United States and internationally in Taiwan and Mexico. She has been under the baton of conductors Zubin Mehta, Meli Mehta, David Zinman, Michael Stern, Alexander Trager, Sergiu Comissiona, and Maximiano Valdes. She is currently Principal Flute of the Southern California Philharmonic and founding member of both the Alloy Flute & Sax Duo and Affogato Flute & Piano Duo.  Janelle often subs with orchestras throughout the U.S., including the San Diego Symphony Orchestra and Hawaii Symphony Orchestra. 
Tickets are on sale now!  To purchase tickets go to www.tysamusic.org.
This concert is sponsored by the Dimmer Family Foundation.
Season sponsors are the Tacoma Arts Commission, Tacoma Creates, the Washington State Arts Commission, and the National Endowment for the Arts. Program supporters are ArtsFund, Sound Surgical Arts, the University of Puget Sound School of Music, and Weddermann Architecture.