Submitted by State Farm and Red Cross.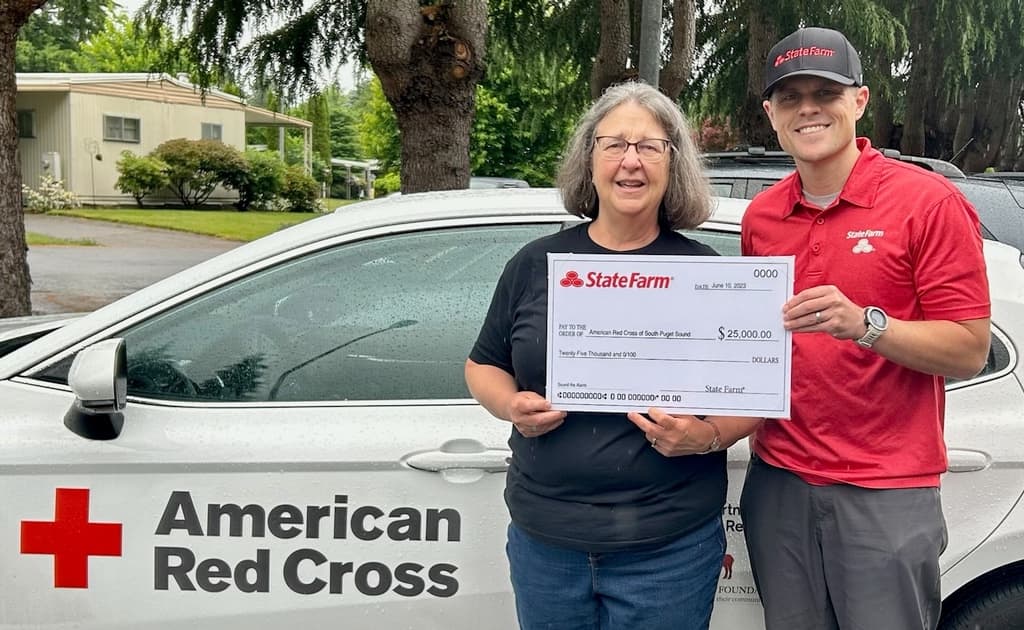 Local State Farm agents donated 5,027 pairs of new socks to benefit active military, veterans and displaced families. Working with the American Red Cross of South Puget Sound, State Farm conducted a sock drive at their annual Fall Planning Meeting where agents met to discuss community engagement and other topics last week. The sock drive became a friendly competition among different teams and at the end of the meeting over 5,000 pairs of brand-new socks had been donated. Hiking socks, ankle socks, warm and fuzzy socks, socks of all sizes including baby socks were in the mix.
According to the Red Cross, socks are used to meet needs throughout veteran medical facilities and to support homeless veterans. The Red Cross also distributes socks to military families in various ways, like adding them to baby baskets that are delivered to new moms on military medical facilities. Additionally, the Red Cross Disaster Services Team can add socks to the supplies provided to displaced families following a home fire or other disaster.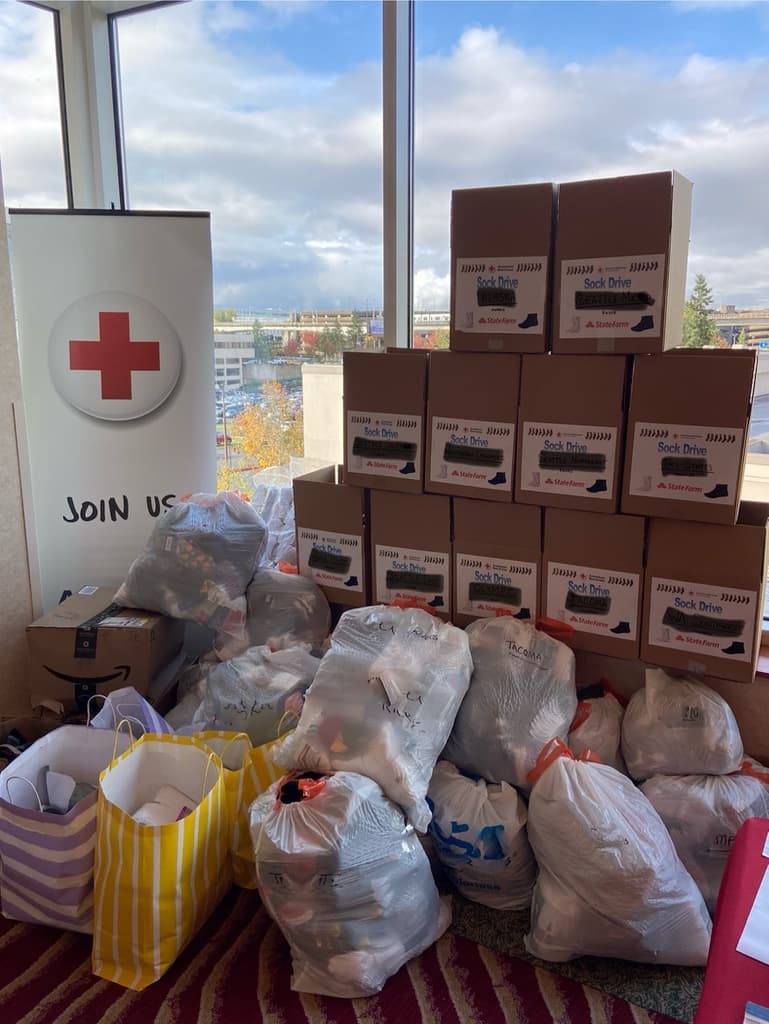 Becky Fontaine, Regional Philanthropy Partner for the Red Cross of South Puget Sound, said she was amazed at the number of socks donated. "I was thrilled to see the agents had taken on this collection to help the community," she said. "I never imagined we'd get thousands of socks! It warms my heart to see such generosity, and I am excited to see how the American Red Cross is able to utilize these socks to serve our local families in the weeks and months ahead."
Earlier this year, State Farm also provided a $25,000 grant to the Red Cross of South Puget Sound for their Sound the Alarm program which provided smoke alarms to certain neighborhoods in the community.