Submitted by The Tacoma Sun.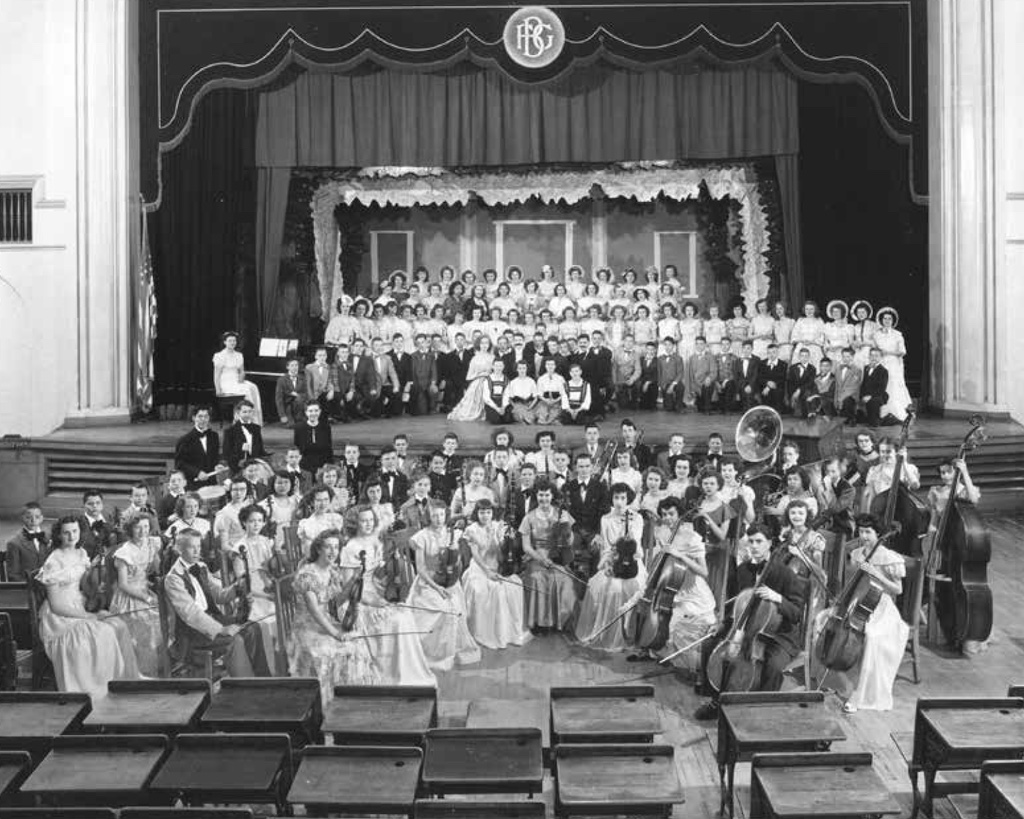 The fate of Tacoma historic 1920s Gault Middle School will be decided Wednesday November 8th by the Tacoma City Council's Infrastructure, Planning and Sustainability Committee. The briefing was only recently added. Public comment is due by Tuesday November 7th, the day after tomorrow.
There are presently very few significant City Landmarks within the McKinley/East Tacoma area, including:
McKinley Elementary School, 3702 McKinley Avenue
Fire Station #11, 3802 McKinley Avenue
McKinley Elementary and several other historic school buildings were added to the City's Historic Register about 10 years ago. Gault was not added at the time due to objections by the Tacoma School District. (https://www.tacomadailyindex.com/blog/survey-could-help-preserve-tacomas-oldest-public-schools/1403527/)
There are three possible outcomes of Wednesday's committee meeting:
Support the recommendation of the City's Landmarks Commission and place Gault Middle School on the City's Historic Register.
Pass the vote along for a vote by the full City Council.
Do nothing and demolition can proceed.
There are some complications though in that the current City Council likes to vote as a unified voice with no dissention and little public discussion. City Council Member Catherine Ushka represents the district which Gault is located in. Ushka has already stated she is for demolition of the historic school. This is most likely in response to a vocal minority that place blame on Gault for the ills of the neighborhood (crime, prostitution, etc). Meanwhile, other City Council Members have stated they will defer to Ushka and vote as she does. This has set in motion a tense situation in which Tacoma Public Schools is hoping plays out to their advantage in allowing them permission to tear down the historic Gault Middle School. At-Large Tacoma City Council Members which also represent the Eastside, Olgy Diaz and Kristina Walker, have not indicated whether they support saving the historic Gault Middle School or not.
But there are other issues at work. Demolition will be extremely costly. There will be much remediation needed as the property is extensive and nearly 100 years old. There are very few contractors available and their rates are at a premium. And what after demolition takes place then what? There are no concrete plans – and no budget in place – but the school district claims it intends to act as a developer and redevelop the site itself. This is something new as the school district has no experience doing this sort of work – and claims that its primary mission is educating youth. So, where does creating school owned neighborhood centers come in? We will have to wait and see.
City of Tacoma Infrastructure, Planning and Sustainability Committee Agenda for November 8, 2023:
https://drive.google.com/file/d/1f0EozFTxsLBvjbZ2HXoQ8PC21I_iDxHH/view?usp=drive_link
Standing Committee Memorandum Full Background Notes: https://drive.google.com/file/d/1fXnnO7M3_fTXmmQtLO6rEiiPqp_2m-wP/view?usp=drive_link
Tacoma Sun article: https://tacomasun.org/2023/11/05/fate-of-historic-gault-middle-school-to-be-determined-by-city-council-committee-nov-8/