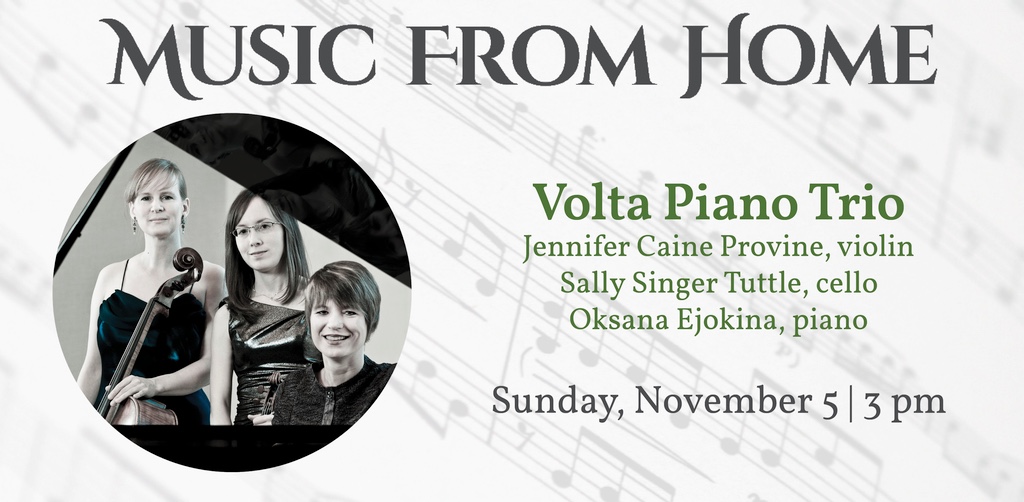 Join us Sunday, November 5 (3-5 pm) for a delightful chamber music in the cozy and intimate Wagner House living room. Volta Piano Trio will perform Beethoven's Piano Trio No. 2, Brahms' Piano Trio No. 2, and works for violin and piano and solo cello by William Grant Still and Mario Lavista.
Hailed by Gramophone magazine for their "warmly considered playing" and "shadings of exquisite sheen and vibrancy," the Volta Piano Trio is established as one of the Pacific Northwest's premier chamber ensembles. Together or as individuals, Jennifer Caine Provine, Sally Singer Tuttle and Oxana Ejokina have performed in venues including the Metropolitan Museum of Art, Alice Tully Hall and the Royal Albert Hall. They have toured around the United States and in Austria, Germany, France, Italy, and the U.K. In 2015, they were selected as a finalist for The American Prize in Chamber Music Performance.
Tickets: $17.50-$35 – Click here for tickets.
Your ticket includes a complimentary beverage and dessert, so you can indulge in the perfect pairing of music and treats.