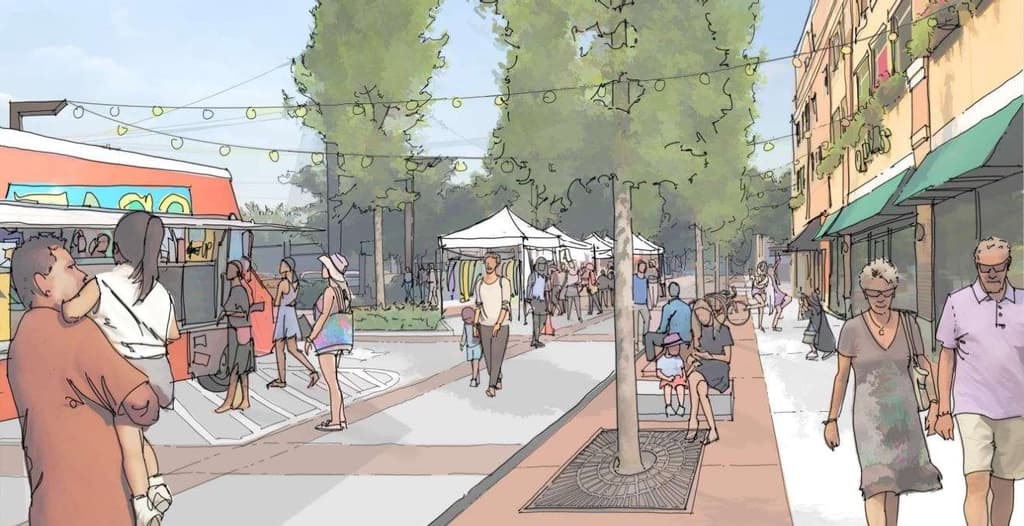 The City is seeking feedback from the public on our Meeker Festival Street project. There are two ways to provide input.
Take our survey here: https://s.alchemer.com/s3/Meeker-Festival-Street
Attend our Virtual Open House on November 15. We will have two sessions, Noon and 6 p.m. via Zoom. To register for either of these sessions, please visit the links below:
What is a Festival Street? A festival street is a public street that is pedestrian-oriented and designed to support temporary closures to vehicles where people can walk around freely and enjoy community events, shopping, food carts, and other attractions within the street. Typical features of this type of street are a curb-less design, additional lighting for evening usage, and additional seating opportunities. These streets are often temporarily closed to vehicles, making it a safe and walkable area for the public to enjoy.
The City has identified E Meeker, from Meridian to 3rd ST SE, as a location for a festival street and is working on a design concept. To learn more about this project, please go to our project webpage here.