Submitted by Lakewood Playhouse.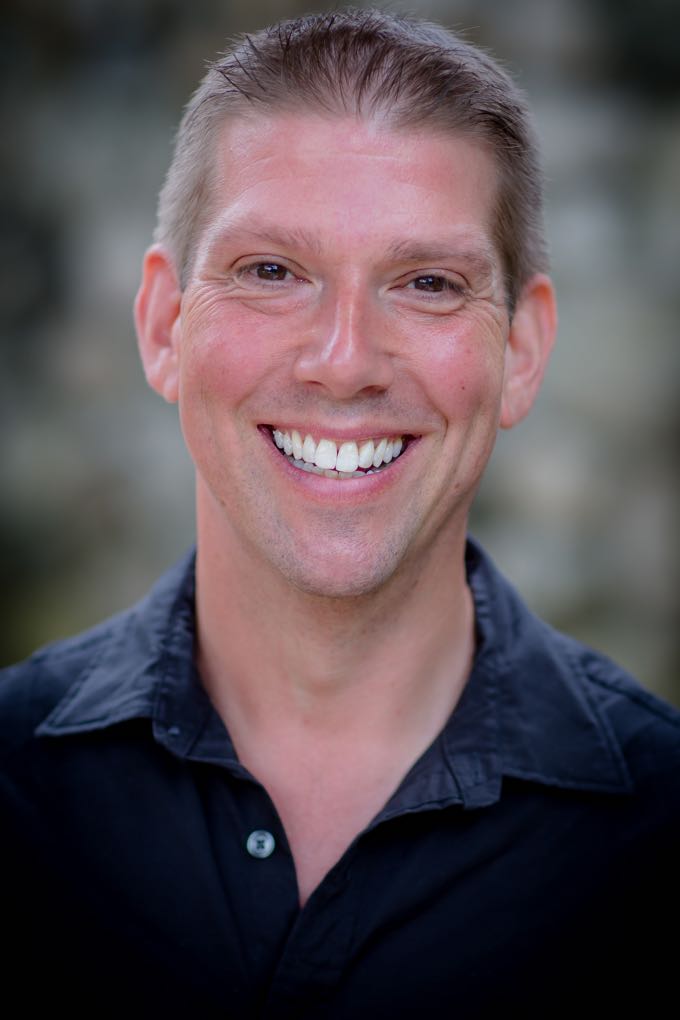 Lakewood Playhouse is proud to announce the appointment of Joseph C. Walsh as Managing Artistic Director following an exhaustive search. Joseph brings with him a wealth of national and international experience as an artist, administrator and educator.
"I am thrilled to be joining the Lakewood Playhouse team," said Walsh "I look forward to working with the talented staff, volunteers, board and artists to continue to provide high-quality theatrical experiences for our audiences. Building Community Through Theatre is a mission that I am passionate about and I am eager to do the work, have the conversations and facilitate the art that will continue to build a strong and vital community inside and outside of the walls of the theatre."
Joseph is an award-winning theatre director and educator who has served as the Artistic Director of Ghost Light Theatricals, Garden Theatre in WinterGarden, Florida, Arlington Children's Theatre in Massachusetts, and Wild Oats Productions in the UK. He was Interim Director of Education at the White Plains Performing Arts Center where he also directed Ghost (starring Natalie Weiss and Steven Grant Douglas) and West Side Story. Joseph directed critically acclaimed productions of Hairspray and Singin' In The Rain for Cork Opera House in Ireland, and collaborated with West End star Linzi Hateley to devise and direct Linzi Hateley: True Colors – Life Since Carrie at Saint James Theatre in London and 54 Below in New York. He directed the Off-Broadway premiere of Sonder at The Player's Theatre, and in London's West End he served as Assistant Director on Coyote On A Fence and Resident Director on When Harry Met Sally (starring Molly Ringwald and Michael Landes). Joseph spent three seasons as the Touring Director for White Horse Theatre, the world's largest touring educational theatre company, where his work was seen across Europe and Japan. Joseph has won the Hilton Edwards Award for his direction of Lilies, and his London revival of Love Story: The Musical was nominated for an Off-West End Award for Best Musical. Other directing credits include Kinky Boots for Orlando Shakes, the 20th anniversary production of Elegies For Angels, Punks And Raging Queens, the award-winning European premiere of The Temperamentals, The Laramie Project, the London premiere of Zanna, Don't!, and the Irish premieres of The Last Five Years and Songs For A New World. As Artistic Director of theGarden Theatre, he directed Parade, BIg, Man Of La Mancha, A Class Act, Godspell, Matilda, and Hello, Dolly!
Erin Chanfrau, Interim Theater Administrator at Lakewood Playhouse says, We couldn't be more excited to have found Joe. His resume is a testament to our mission – we were blown away by not only the quality of his work, but his dedication to community.
Lakewood Playhouse was founded in 1938. Lakewood Playhouse currently has a 180 seat theatre that performs shows in the round in the Seattle/Tacoma metropolitan area in the Lakewood Towne Center. Through imagining, empathizing, engaging and educating we hope to build community through theatre.
"I have worked to create spaces of belonging, education, safety and bravery. I am excited to be joining this vibrant community. I look forward to learning from every member of the community how I can be a strong and empathetic leader for Lakewood Playhouse. I hope to nurture a space of belonging for every member of our community to gather, share stories, listen and learn. I believe in the power of theatre to bring people together to nurture understanding, shared experience, conversation and collaboration. I can't wait to join you as both Lakewood Playhouse and I begin the next phase of our journeys."
For more information about Lakewood Playhouse please visit https://www.lakewoodplayhouse.org/