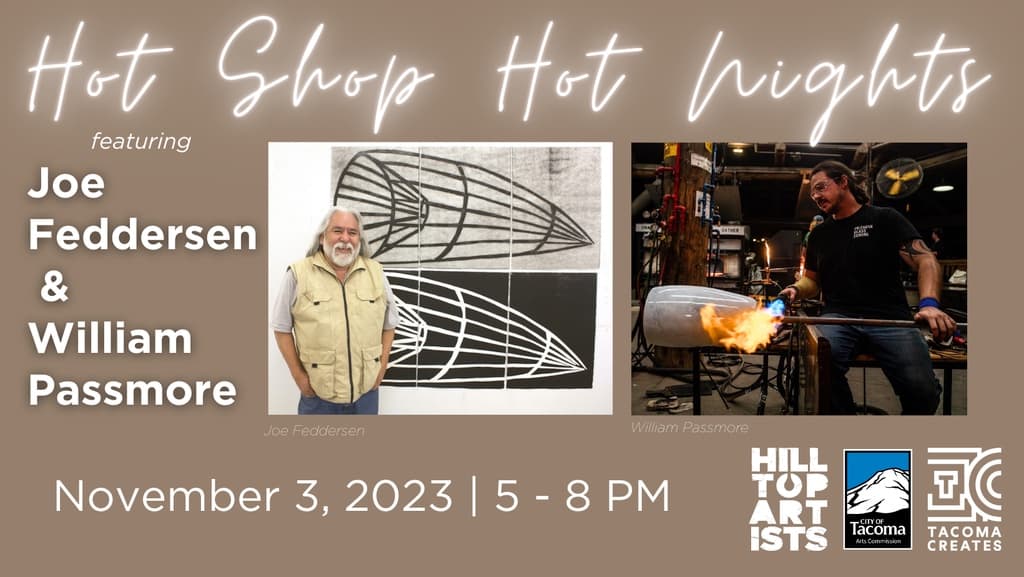 This October and November, Joe Feddersen and William Passmore are in residence at Hilltop Artists!
During their week-long visit, renowned artists from the glass community set up in our hot shop, creating their own works, sharing with our students about their processes and experiences, and collaborating with Hilltop Artists.
The week culminates on Friday for our Hot Shop Hot Night, when we welcome in our community to see Joe Feddersen and William Passmore and our young artists in action.
At Hot Shop Hot Nights, expect to see a professional glass artist working with and mentoring our advanced production students and alumni, creating spectacular collaborative pieces. The Gallery is open for shopping, and tea, hot cocoa, and coffee will be available.