Submitted by Susan Berven, Lakewood Elks #2388.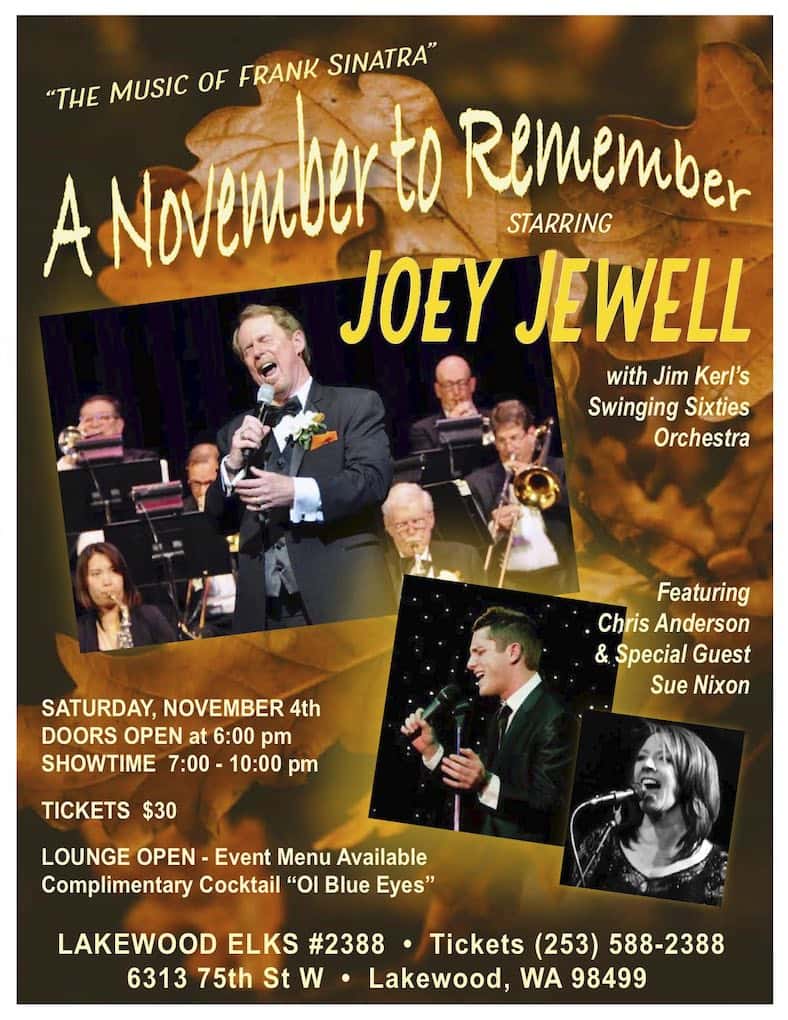 SATURDAY, November 4th! "A November to Remember" Joey Jewell's tribute to Frank Sinatra, with Special Guests and the Swinging 60's Orchestra. The Lakewood Elks Ballroom is an upscale (white linen) venue, you will not be disappointed! Appetizer menu available. Table display raffle.
Call for Tickets (includes a cocktail). (253) 588-2388 M-F, 11:00am – 4pm.