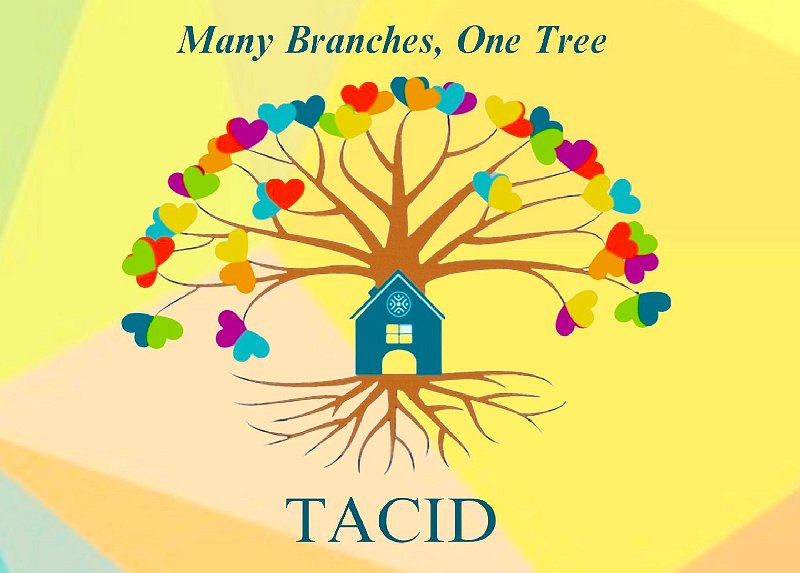 Years ago, a friend of mine from The Rotary Club of Lakewood, repeatedly asked me to join the board at TACID. At the time, we were both members of The Rotary Club of Tacoma #8. TACID stands for "Tacoma Area Coalition of Individuals with Disabilities." I knew exactly what TACID did and how much help they offered individuals, but I had other obligations that made the monthly board of directors' meetings impossible for me. Finally, I was able to reconnect and joined the TACID board.
Over the years I've enjoyed helping TACID and even introduced my sister Marsha to TACID who volunteered her and her husband's time and then was hired to work there. Over time my sister passed away and TACID had some struggles. (Not as a result of Marsha's death!)
It's a small world, however . . . and Executive Director, Nalani Linder reached out and approached my wife, Peg. Nalani and our son Patrick had been in the same class at St. Patrick's School and had a mutual friend. So, Peg and I are back to helping TACID, again. 

I just got a note from Nalani about a recent fundraiser: "It's been a week since our fundraising luncheon and we're excited to share this news: With the help of an anonymous donor who provided a $1 for $1 match for the first $25,000 raised, we exceeded our $40,000 fundraising goal. We're still receiving donations but at last count, we've raised nearly $70,000 in grants, sponsorships, donations and pledges." The TACID staff, board, volunteers, and participants are thrilled.
I'm not seeking donations, but I would encourage everyone, especially if you have a friend or relative with a disability, to simply stop in at TACID – 6315 South 19th Street, Tacoma, WA 98466 (right next door to Tacoma Community College) – and learn more about this wonderful non-profit. – 253-565-9000 – https://tacid.org/ You'll be impressed.