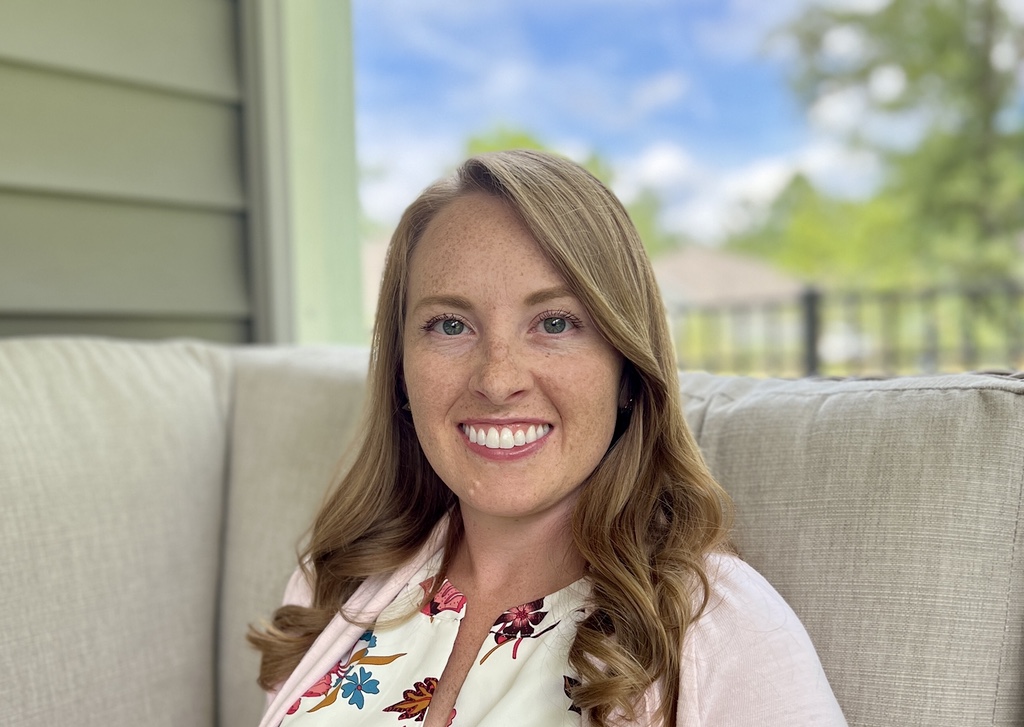 Author Blye Donovan is a full-time writer and lives in coastal South Carolina with her husband and their dog. She has been writing since she was a child, but didn't pursue it as a career until the pandemic shut the world down. She started writing children's books thinking that would be easier—it was not! Then she picked up a book she had started writing as an undergrad over fifteen years ago and completed it in a record two weeks. It was published a few months later in the summer of 2021. That was the start of her Rolling Brook Series and her career as a romance author. Blye runs a joint Facebook readers group with several other indie romance authors called Shades of Romance. They focus on bringing readers together who enjoy reading different subgenres within Romance. When Blye doesn't write or read, she loves to cook and bake. It's something her husband and she enjoy doing together – in fact, the inspiration for the cooking background of the characters in her book "Marked as Queen of Hearts." About a year ago she also discovered acrylic paint pouring, loves how no two pours are the same, and even created paintings based off the book covers of her Rolling Brook series.
Which genres do you cover?
Blye Donovan: I write Contemporary Romantic Suspense set in small towns. I currently have a five-book series published, the Rolling Brook series. They are all interconnected stand alones. Next, I'll be starting a Military Romance Series, and I also have plans for an Urban Fantasy Series.
Which is the latest book you had published, and what is about?
Blye Donovan: My latest release is "Marked as Queen of Hearts." It's a second chance romance between a jaded cop and a crime-fiction writer. Author Tori needs her ex's police expertise to make her next story believable, but the struggle is whether she can convince Rafe to help without falling back into his arms. Then the killer he's hunting enters the equation, and they stand to lose everything. It's a fast-paced, suspenseful read with that all-important happy ever after!
At which book events can readers find you?
Blye Donovan: My next signing will be at RAWR (Romance Atlanta Writers and Readers) in February of 2024, then I'll be doing Charm City Romanticon in April 2024. My goal is to attend two signings per year.
Which book event connecting you with readers is your favorite and why?
Blye Donovan: I've only been to a couple so far as I'm still fairly new at this, but I was fortunate enough to attend the final Shameless Book Club signing last November (2022), and it was an incredible experience. The sheer number of readers it drew in and their excitement at discovering new authors made it an event I'll never forget.
Do(es) your book(s) have any specific messages to your readers and, if so, which are they?
Blye Donovan: I write to entertain primarily, but each book has an underlying message. For instance, my first book has a message about "found family" and how discovering that can heal wounds made by those we share blood with. I think, as authors, a piece of us tends to slip into our writing whether we mean for it to or not. My latest book, "Marked as Queen of Hearts," was as much a healing process for me as for my characters. The second chance in the book isn't only about the main characters' relationship. I won't spoil anything and go into detail, but the message is to never give up hope.
Which writer(s) keep(s) inspiring you and why?
Blye Donovan: There are so many indie romance authors who are out there killing it—Janie Crouch, Avery Maxwell, and Amy Daws, to name a few. Seeing them succeed helps me know that I can too. I also find myself inspired by my critique partners and close author friends. I read their work and realize how talented they are and how much we all have to share with the world.
Do you have any specific writing habits?
Blye Donovan: Only, that I prefer quiet and write better in the mornings when the coffee is kicking in.
What are you currently working on?
Blye Donovan: I'm currently working on a free novella that will be exclusive to my newsletter subscribers. It is an offshoot with two characters from my Rolling Brook series. Then I'll be starting a new series featuring former military heroes and/or heroines.
Which book are you currently reading simply for entertainment?
Blye Donovan: I'm currently reading "3 Minutes to Midnight" by L.M. Hatchell. It is an urban fantasy book, as I was in the mood for something a little different. I have ideas for an UF/PNR series that I plan to publish to Kindle Vella. I'm hoping to start that before the end of the year.
What advice would you give any aspiring author?
Blye Donovan: Other authors are NOT your competition. Find a few who write in your genre and make friends. The indie author world is hard, and the best way to navigate it is with a good support system – people doing what you're doing that understand the battles you face.
You can find Blye Donovan's books through https://linktr.ee/blyedonovan and at https://www.amazon.com/stores/author/B099CQ6YVR.