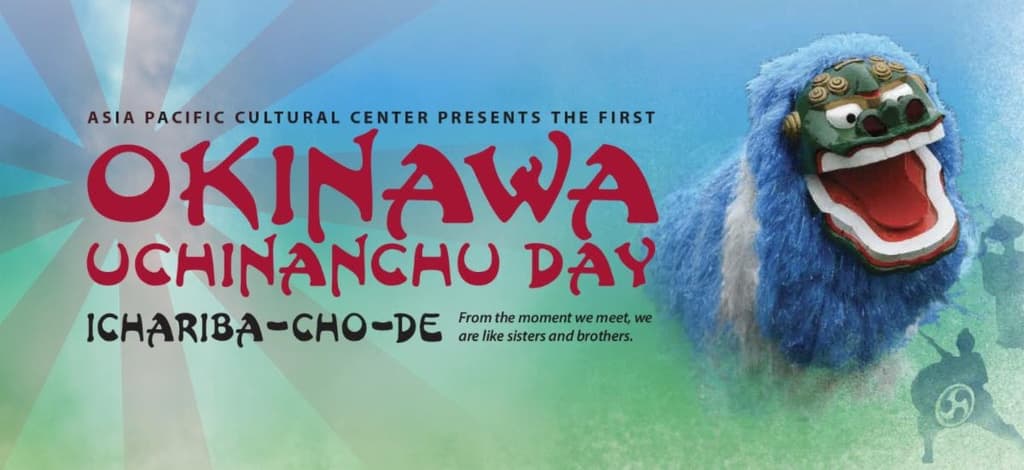 October 28, 2023, from 11 am to 3 pm, at APCC, 3513 East Portland Avenue, Tacoma, WA 98404.
"Ichariba-Cho-De," beautifully encapsulates the essence of this cultural celebration. Translated as "from the moment we meet, we are like sisters and brothers," the event is set to be a heartwarming and inclusive gathering, symbolizing the spirit of unity and kinship.
This free family event is a window into the rich tapestry of Okinawan culture. It's a unique opportunity to immerse oneself in the traditions and heritage of Okinawa. Live performances will showcase the captivating arts and dances of the region, while the tantalizing Okinawan cuisine will take your taste buds on a journey. The event offers a chance to capture cherished moments at the photo booth and explore the intricate world of Origami. For those interested in martial arts, Okinawa Karate will be on display, and there will be demonstrations of traditional Okinawan music instruments. Attendees can also partake in hands-on activities and a cooking demonstration, fostering a deeper appreciation of this vibrant culture.
This is more than a cultural event; it's a celebration of the interconnectedness of communities and the shared bonds that unite people. Beyond showcasing the rich traditions of Okinawa, this event aims to strengthen the ties between diverse groups by emphasizing the values of unity and harmony. It is a testament to the power of cultural exchange and serves as a bridge between different communities, offering a glimpse into the beautiful heritage of Okinawa and a promise of newfound friendships and understanding.