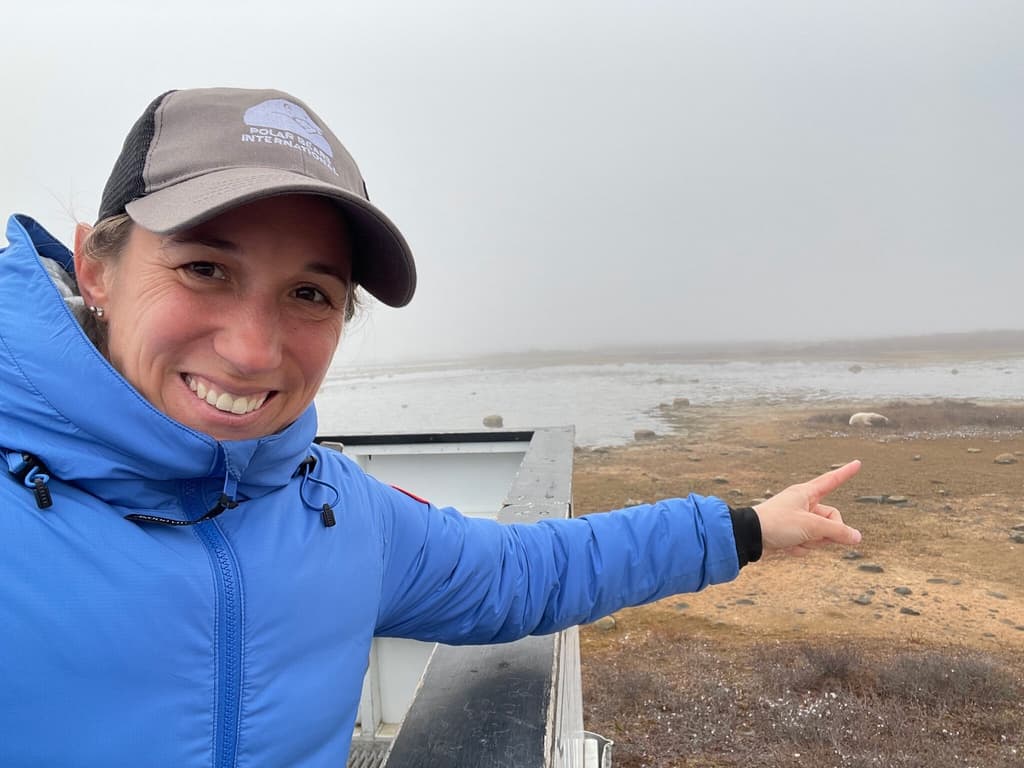 It's a long way from Tacoma, Washington, to Churchill, Manitoba: about 1,420 miles as the crow flies, at least eight hours by plane. There's no road. In icy isolation on Canada's Hudson Bay, it's a world away from the lush, evergreen Puget Sound region. But it has a magic all its own. And the thing the two towns have in common? Polar bears – and people who are passionate about them.
Two Point Defiance Zoo & Aquarium staff members recently traveled to Churchill to see polar bears and learn how to inspire people to protect them.
Sheriden, Field Ambassador
Sheriden is the assistant curator for the Rocky Shores and Arctic Tundra habitats at Point Defiance Zoo. Earlier this month, she served as a field ambassador with the conservation non-profit Polar Bears International (PBI)in Churchill. She spent her time watching bears, talking about them with tourists on tundra buggies and inside the PBI House, and inspiring folks to take action on climate change.
Sheriden chatted with dozens of tourists daily and spoke with politicians, scientists, and researchers from around the world.
She saw multiple polar bears, an Arctic wolf, and a red fox.
Sheriden's perspective as a keeper working closely with Arctic animals like polar bears at the zoo is invaluable.
"It means so much to connect with people from so many different parts of the world about polar bears," said Sheriden. "I love telling them about sisters Astra and Laerke who live at the zoo and how they serve as incredible ambassadors for their species."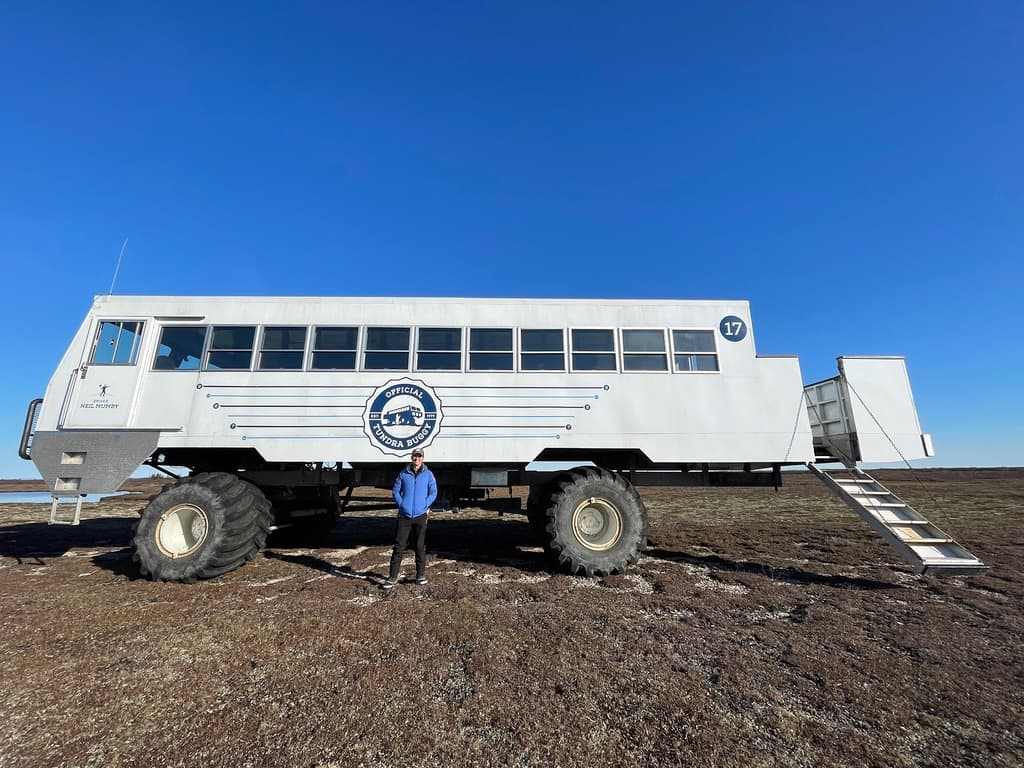 Point Defiance Zoo is a leader in polar bear research and conservation, working with PBI and other partners to help study and protect polar bears in the Arctic. As a certified Arctic Ambassador Center through Polar Bears International, the zoo supported a "Burr on Fur" study to test bear-friendly ways to attach tracking devices to help scientists study the movement patterns of wild bears. Those are just a few examples of how zoos significantly impact wild polar bears.
"Getting to see wild polar bears and the landscape they live in inspires me to encourage others back at home to be mindful of how our actions as a community affect the Arctic," said Sheriden. "It was a very rewarding experience."
Sheriden said the effects of climate change on the Arctic are visible, and the numbers show it. The ice isn't freezing up as quickly, forcing the bears to spend more time on land where food is scarce. The Western Hudson Bay population of polar bears included 1,100 bears in the 1980s. Now, there are just over 600. That's a nearly 50 percent decline in only 40 years.
Declining sea ice reduces the time polar bears can hunt seals, increases their fasting period, and forces them to rely on their fat stores for extended periods. If the Arctic continues to warm at the current rate, we will see fewer polar bears in fewer places across the Arctic. The International Union for the Conservation of Nature's Species Survival Commission has even designated the species as facing a high risk of global extinction.
Now back home from a life-changing trip, Sheriden hopes to engage with the local community to share her experiences.
"We need large communities and groups to care if we're going to make this planet a better place for polar bears," said Sheriden.
Zach, Climate Alliance Program educator
Zach, a conservation engagement coordinator at Point Defiance Zoo, also had the opportunity to visit Churchill as part of the Climate Alliance Program.
"It was a transformational experience," said Zach. "I was at a loss for words when I saw my first wild polar bear."
Zach said he feels more confident now to effectively communicate about climate change and the cultural and natural history of the Arctic.
"I feel a renewed enthusiasm to advocate for wildlife and help the zoo's guests connect to the animals and communities of the Arctic," said Zach.
We need to act now to save Arctic sea ice.
Scientists agree that Arctic sea ice will continue to decline over the 21st century if we don't take action. Some climate models suggest that parts of the Arctic could be ice-free as early as 2030 or as late as 2100.
Satellite data tells us that we're losing September sea ice – the lowest level in the year – at a rate of 32,000 square miles per year. That's like losing an area the size of South Carolina.
Arctic sea ice area has diminished by approximately 50 percent since 1979, and near-surface air temperatures in the Arctic have risen by more than 35.6°F, which is nearly three times as fast as the global average.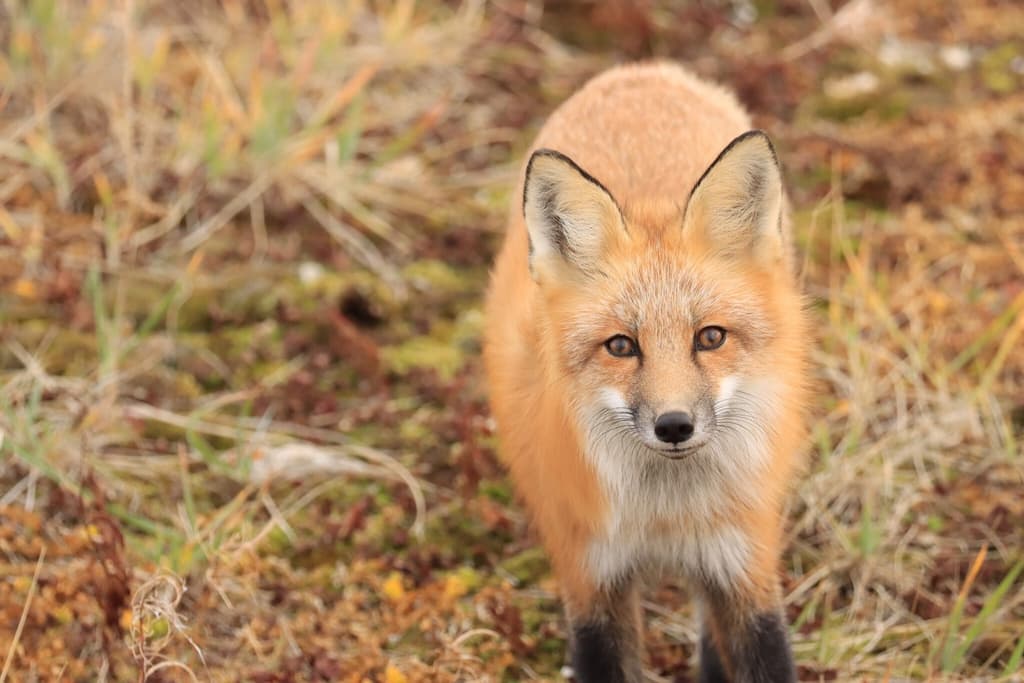 The solution in a nutshell
We must shift our energy use away from fossil fuels and slow our carbon emissions. Burning fossil fuels like oil, natural gas, and coal for energy releases carbon dioxide gas into the atmosphere. Our atmosphere acts like a blanket surrounding the earth that traps heat, keeping our planet at a livable temperature. Adding more carbon dioxide to the atmosphere thickens this blanket, trapping more heat and changing our global climate. We can reduce carbon emissions and protect sea ice by burning fewer fossil fuels and shifting to renewable energy sources like wind and solar.
The good news is that no matter where we live, our steps in our local communities can impact our global climate. Sign up to plant carbon-storing habitat locally at Tacoma Tree Foundation and Metro Parks Tacoma Chip-In.
Communities, companies, and governments use their collective power to develop climate-friendly systems and practices. One powerful action you can take is to talk about our changing climate (especially solutions) with your friends, family, and colleagues. Sound daunting? Here are some helpful tips.
The information overload is real. Confusing and misleading headlines and unreliable sources can make the situation seem overwhelming. Visit our climate change page for trusted sources we recommend for climate news and information.
Finally, visit our polar bears, Arctic fox, walruses, and seals at the Arctic Tundra habitat inside the zoo, and learn more about how you can help save the sea ice.
JOIN US TO CELEBRATE POLAR BEARS DURING TWO WEEKEND EVENTS IN NOVEMBER
Polar Bear Weekend: Nov. 4-5 from 9 a.m.-3 p.m.
Step into the Arctic Tundra to meet the zoo's polar bears and understand what wild polar bears need to survive. Zoo guests can watch footage of wild polar bears in Churchill, Canada from Polar Bears International. Plus, be sure to catch the 11:30 a.m. Keeper Chat to learn more about the polar bear twins, Astra and Laerke, and their lives at the zoo.
Other activities will include:
Awesome Adaptations: Examine a polar bear's paws, teeth, and claws to discover how well adapted they are for their frozen Arctic home.
Fun with Fur: Explore fur from Arctic animals and find out how each is uniquely suited to help the animal survive.
Of course, the zoo's polar bear sisters, Astra and Laerke, will receive special enrichment toys and treats from keepers! View our event details to learn more.
Polar Bear Birthday: Nov. 18-19 from 9 a.m.-3 p.m.
Astra and Laerke are turning 3! Celebrate their birthday with them all weekend long. Come to the 11:30 a.m. Keeper Chat and watch the sisters enjoy a birthday cake and some of their favorite enrichment toys and treats. Before you leave, snap a selfie with our Paws Up For Polar Bears photo op and sign a birthday card for the bears! View our event details to learn more.
The post Zoo Staff Visit Polar Bears in the Arctic Tundra appeared first on Point Defiance Zoo & Aquarium.