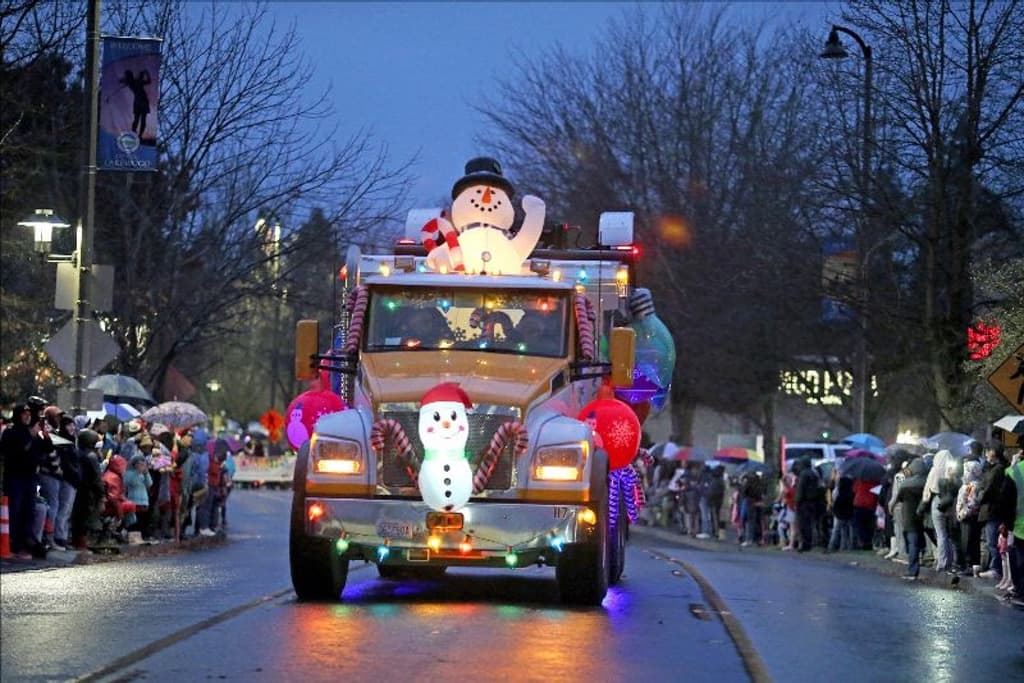 Interested in participating in the City of Lakewood's annual holiday celebration and being part of the community fun? Parade applications are now available for the Lakewood Holiday Parade of Lights & Christmas Tree Lighting happening Dec. 9, 2023, from 4:30-5:30 p.m.
This success of this event relies on community participation. Individuals, groups, businesses, nonprofits, organizations, cub scouts, sports teams, school groups – everyone is invited to join the parade!
Participants can either walk the parade route or drive a decorated float. Decorated floats/vehicles should include lights that can be seen at night. Specifications can be found in the parade application packet linked below.
The parade staging area is Park Lodge Elementary. The parade begins at approximately 4:30 p.m. Participants travel from Park Lodge onto Gravelly Lake Drive. They head down Gravelly Lake Drive toward Main Street in Lakewood Towne Center, turning left onto Main Street. From there the route continues to the roundabout in front of Lakewood City Hall.
Spectators line Gravelly Lake Drive and Main Street. The route is a little under 1 mile.
Interested in joining our parade? Deadline to apply is Nov. 27. Click here for the application.