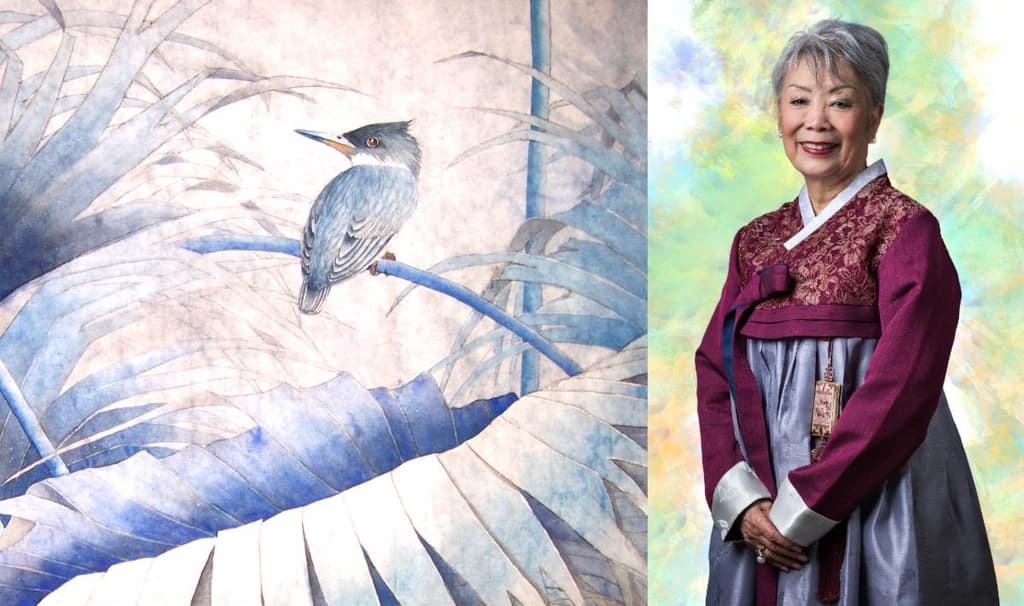 October 27, 2023 at APCC, 5 pm to 7:30 pm
Patsy Surh O'Connell, renowned artist and Asia Pacific Cultural Center's Board President and Founder invites you to immerse yourself in the enchanting world of Korean Folk Painting during her upcoming MinHwa Workshop. This artistic endeavor promises a captivating blend of tradition and contemporary artistry. 
At this MinHwa Workshop, participants will embark on a creative journey that explores the heart of Korean culture. MinHwa, which translates to "folk painting," encapsulates the essence of daily life, aspirations, and dreams of the Korean people. These paintings, often adorned with depictions of nature, animals, and symbols, hold deep cultural significance.
Whether you're an experienced artist or a novice, this workshop is an inclusive space for all skill levels, promising a delightful experience in which you'll learn the symbolism of various motifs and the techniques to craft your own MinHwa masterpiece. Join us on this artistic odyssey where tradition meets innovation and where Patsy's expertise will guide you toward creating your own remarkable MinHwa artwork.
Don't miss the chance to partake in this event; mark your calendars for a memorable evening of creativity and cultural exploration.
Art materials will be provided. Call us at 253-383-3900 or click here to reserve your spot for this amazing workshop.