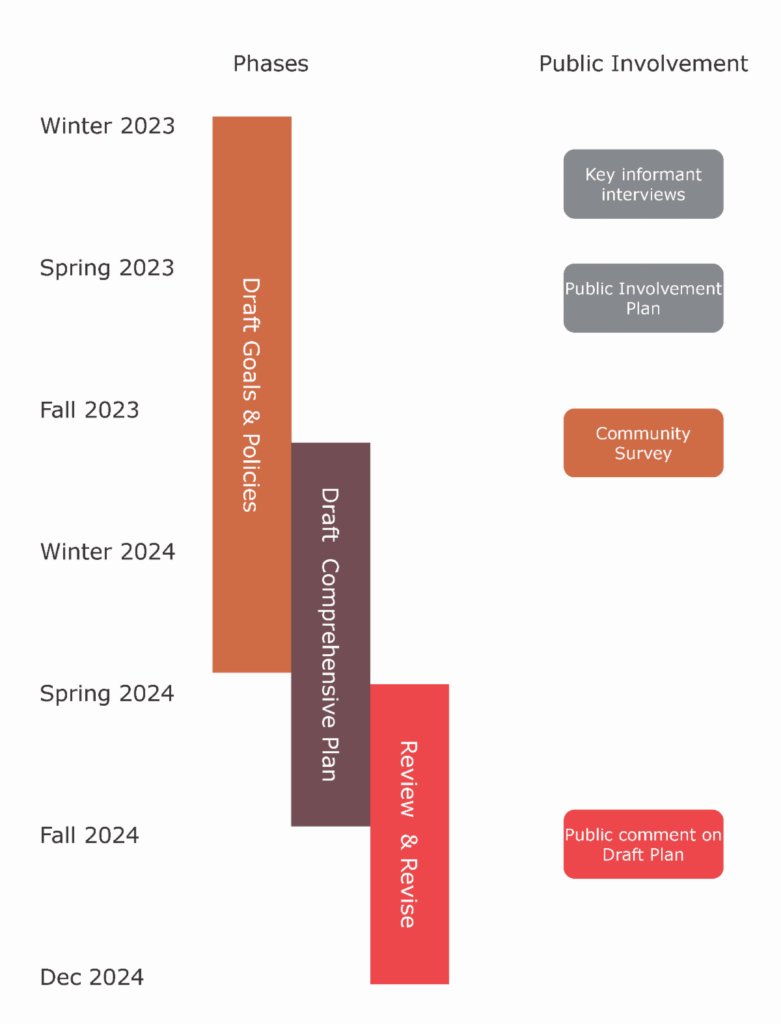 The City of University Place's Comprehensive Plan is a broad statement of the community's vision for the future and contains policies primarily to guide the physical development of the City. A Comprehensive Plan can also shape certain aspects of the City's social and economic character. The Comprehensive Plan is a living document that must accommodate change. Therefore, the City is required to conduct a major update of its Comprehensive Plan by the end of 2024.
As the City updates its Comprehensive Plan, they want to hear from you! What is your vision for the City over the next 20 years? How would you like the city to accommodate new growth? How can the City support alternative transportation? Tell the City what you think in this Community Survey. The survey will be open until December 4, 2023. And please – spread the word to others!
To receive a paper version of the survey via mail, please call Zak Ott at 425.954.9219.