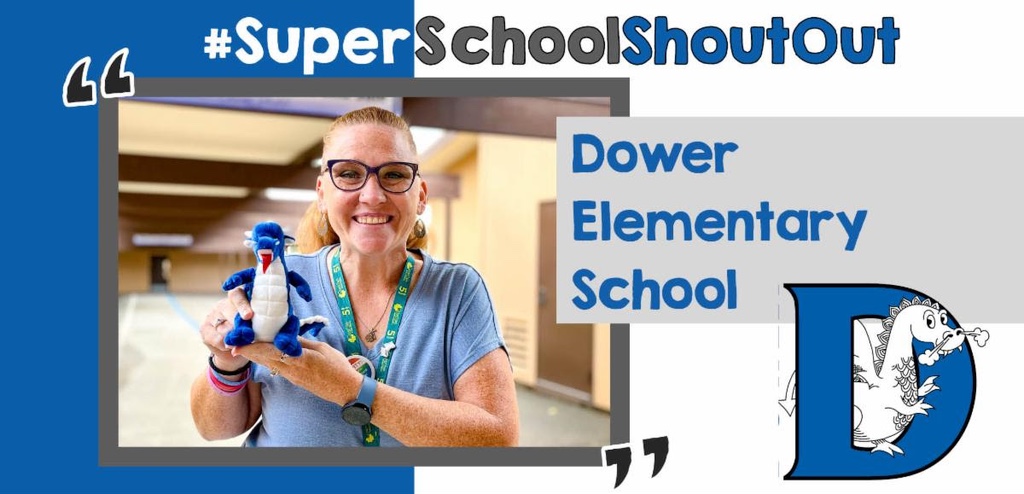 Each week, Clover Park School District (CPSD) will highlight a school or profession in our district on our social media pages with a #SuperSchoolShoutout where we celebrate the students and staff that make our district beam with pride.
This week, we celebrated Dower Elementary School!
Dower is a Kids at Hope school that builds its culture and practices around the belief that all students are welcomed, valued and can succeed. Principal Megan Qualls and her team are all about student voice and use the guidance they receive from students to make sure everyone is supported and feels confident as learners in the classroom.
Dower staff use creativity to motivate students to be their best. With the Golden Ticket program, students can earn a lunch with their principal. Also, through the self-management program, students can access the brand-new Dragon Lounge.
This is Principal Qualls' eighth year at Dower, and she is proud to have cultivated a supportive culture among staff and students. The new catchphrase this year is "Dower Dragons: Where you belong."
"I have always wanted to work at a school that feels like a family and truly believes in the culture of belonging," Qualls said. "We want every kid at Dower to know that they belong here, we want them here and they're going to have an incredible future."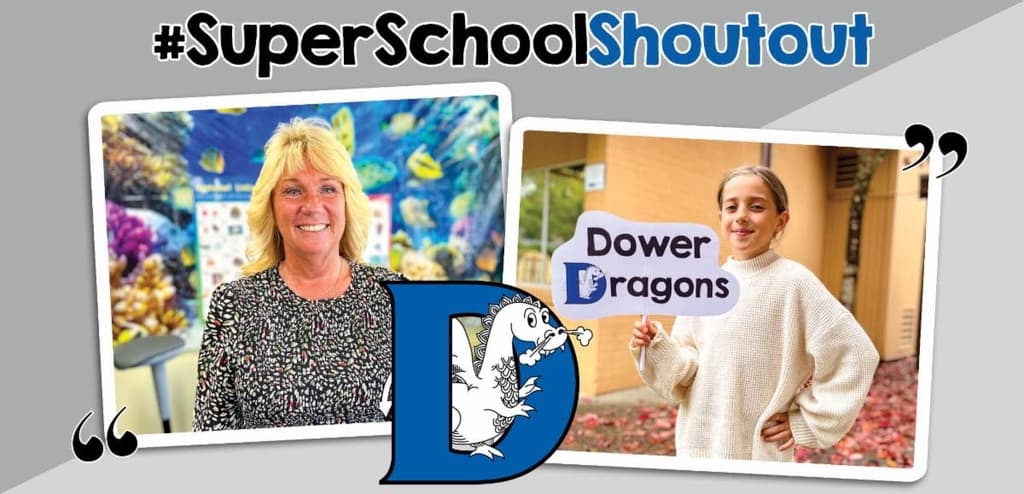 We continued our shoutout to Dower with with reading interventionist Pam Jarmon and fifth grader Anya Davenport.
Jarmon has worked at CPSD for more than 25 years and has been a Dower Dragon for the last six. She loves the supportive culture of Dower, where all staff members work together to support every student, even if they are not their assigned teacher.
Jarmon is part of a team that includes another interventionist and multiple paras. Her mission is to work intensely with students in areas they are struggling so they can stay on pace with the rest of their class and feel confident as readers.
"We can be very specific and target the areas and skills that the student needs to improve to ensure that we fill those educational gaps," Jarmon said. "When you work on those areas, it's rewarding because you can see such great growth, and it's so encouraging to see them get back in the class ready to succeed."
Anya loves her teacher, Ms. King, her friends, the topics she is learning about in class and everything else about fifth grade. She is a very busy student who excels in the classroom and attends Russian school, Bible school and gymnastics in the evenings. "It can get really busy, but I always try my best," she said.
Anya's favorite subject is math, but she also cherishes time in class when she is allowed to practice her creative writing. With an ever-imaginative mind, Anya conjures up romantic comedies about brave women, charming men who turn into dogs, partying witches and much more.
Anya also improves upon her Russian studies by copying books written in Russian to practice her writing and comprehension skills. "It's kind of fun because I'm learning more about my heritage and reading good books," she said.
When Anya grows up, she hopes to continue expanding her imagination by exploring uncharted spaces as an astronaut.
Go Dragons!