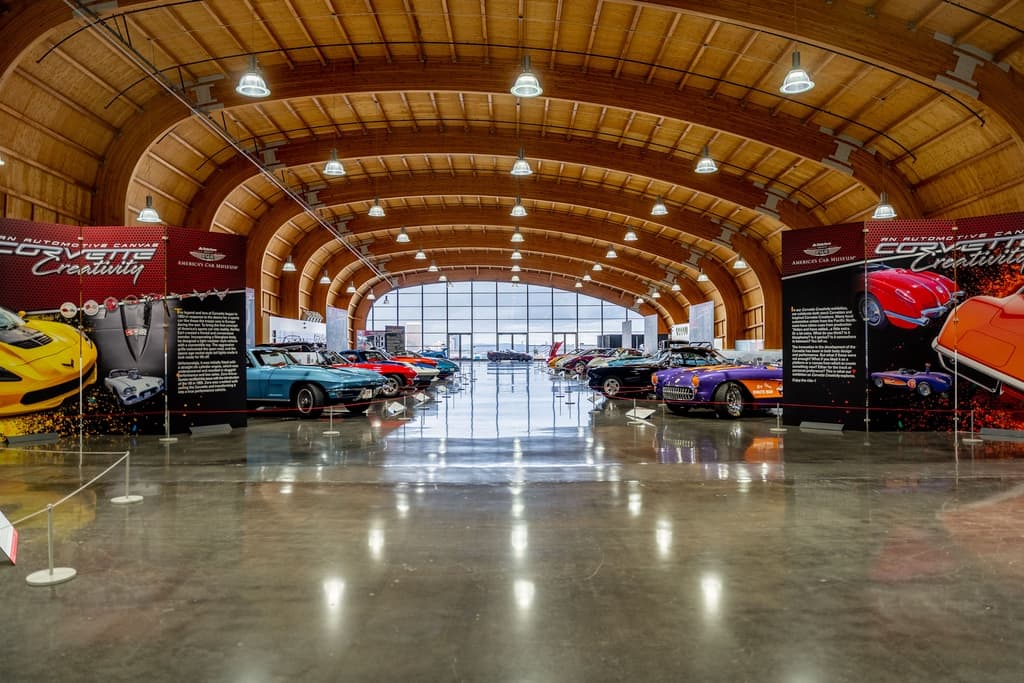 Tacoma, Wash. – America's Car Museum opened their newest exhibit to the public earlier this month, hosting over 1,000 guests from all over the world during their two days' worth of special exhibit opening activities including an exclusive members only preview with a DJ, food, beverages, and an intimate walkthrough of the new exhibit space by the Museum's Curator. 
"Corvette Creativity – An Automotive Canvas" is ACM's most recently developed exhibition that pays homage to Chevrolet's iconic sports car. The exhibit provides museum goers with a snapshot of everything Corvette has accomplished over the past 70 years since its original conception, with examples of both stock and modified versions from all eight generations of Corvette from the C1 which debuted in 1950s all the way up to the modern C8, the newest and most powerful Corvette built to date.
"This isn't just another exhibit full of Corvettes, we wanted to use this opportunity to provide visitors with a unique experience and perspective of the sports car. Everyone knows or recognizes Corvette, what they don't see very often are the rare and modified or race versions of the car that have been created by enthusiasts and racing professionals throughout the past 70 years. We are fortunate to have some very spectacular and rare examples of the Corvette in this exhibit, some even being legitimate one-of-a-kind versions due to their modifications. There is a lot to take in, it is an exhibit worth seeing in person the next time you plan a visit the Tacoma area." Said Gary Yamamoto, Executive Director of America's Car Museum.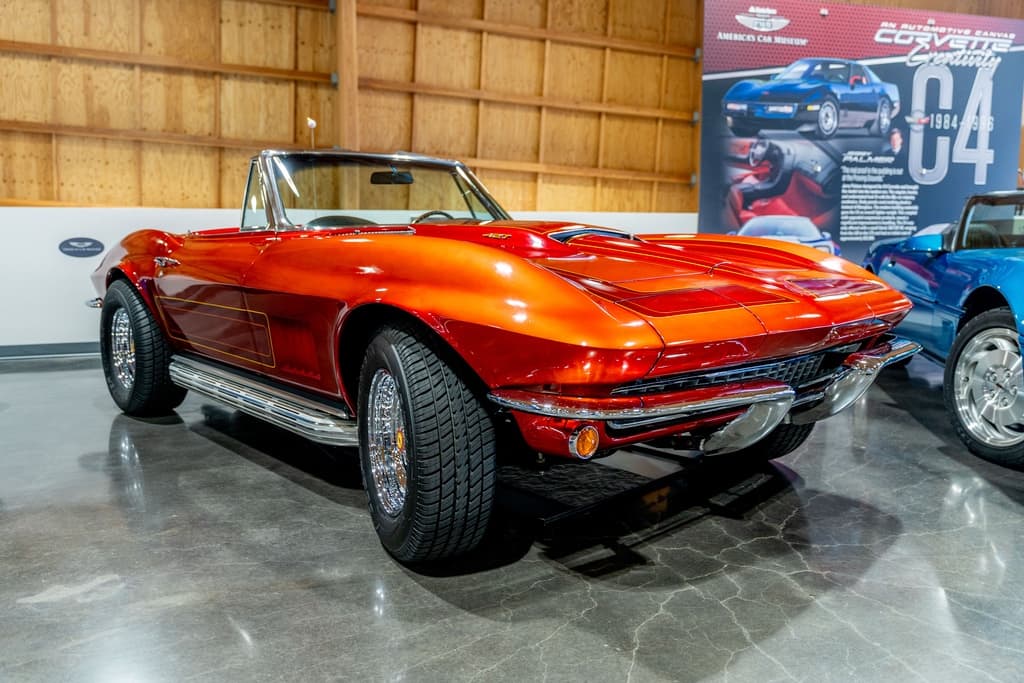 This exhibit not only provides the Museum with a fresh display of breathtaking vehicles for visitors to explore, but it also generates a special connection with the local community in Western Washington as well. All of the Corvettes on display in the exhibit were sourced from and generously loaned to the Museum by local car collectors. The overwhelming interest and support ACM received from local collectors that were willing and able to give up their vehicles temporarily in order to make this exhibit come to life is truly extraordinary.
Corvette Creativity will be on display at ACM until March of 2024, a shortened exhibition compared to the usual 12-month length the Museum hosts exhibits for. To learn more about the Corvette Creativity exhibit and America's Car Museum, please visit americascarmuseum.org.