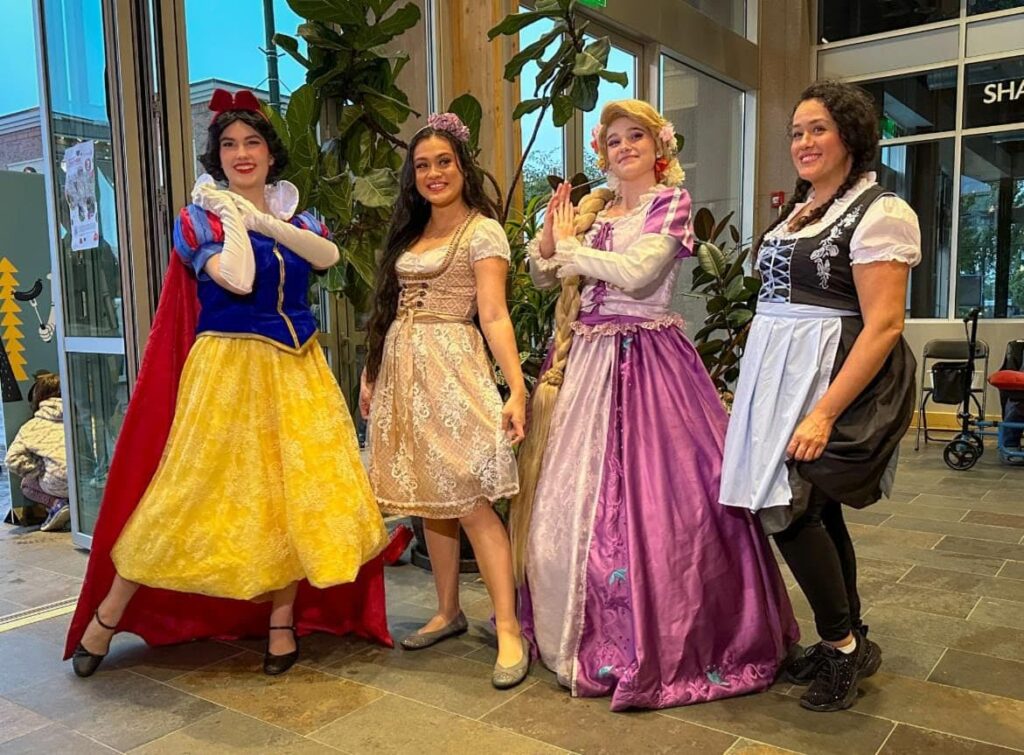 A little rain could not dampen the fun for the record crowd that turned out for this year's Oktoberfest celebration in Market Square.
Everything was a hit, from the Magic in the PNW princesses who strolled among the crowd to stilt dancer Janet Rayor who was adorned in her Oktoberfest best. Pumpkin carving artist Wade Lapp wowed the crowd with his skills while the food trucks sold out of many of their popular items, including Jack's Savory Pie Co. hand pies and Tornado Potato's Polish Sausage Tornado, a potato-wrapped wurst on a stick.
The E9 Brewing Co.'s beer garden was busy all night, offering a wide selection of craft beers perfect for washing down Bavarian pretzels. And to create the perfect atmosphere for the celebration, the Lyle Schafer German Band played traditional Polka music plus other family favorites.
Many thanks to all those who helped make this the highest-attended Oktoberfest.