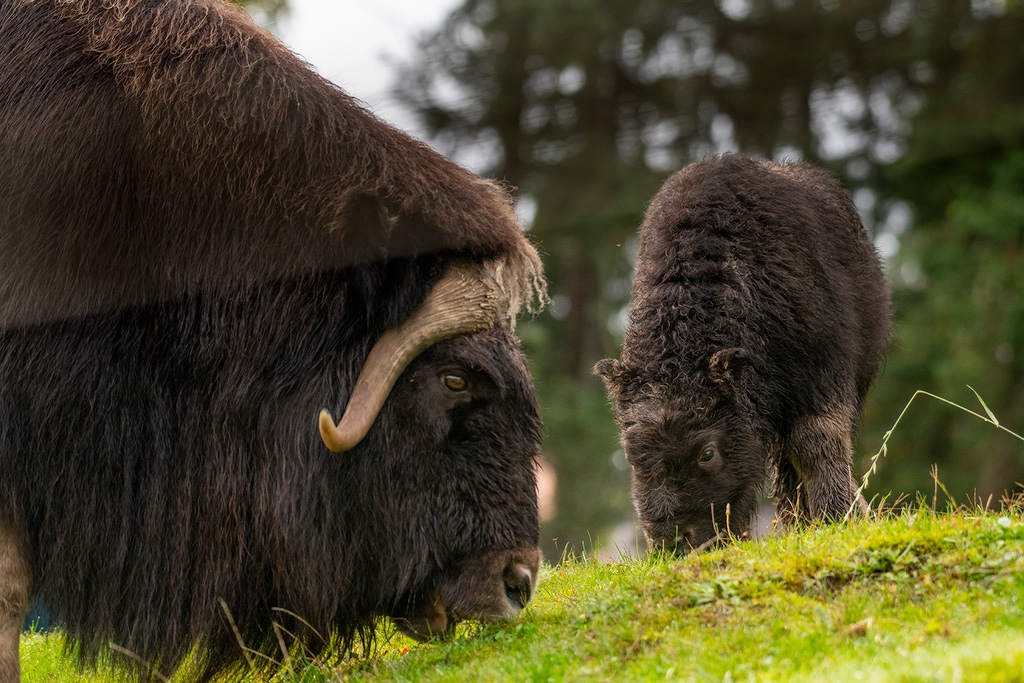 Willow, the fuzzy, spunky, six-week-old muskox calf, now lives in the large muskoxen habitat (babyproofed, of course!) with her mom, Charlotte.
"She loves galloping around the grassy hillsides of the Arctic Tundra habitat, occasionally head-butting rocks and running back to mom," said assistant curator Shannon, who helps care for the muskoxen.
Willow was born to Charlotte and dad Hudson on Sept. 7, weighing about 20 pounds. She now weighs 76 pounds. That's a long way from Hudson's 787 pounds and Charlotte's 602 pounds.
Shannon says Willow is becoming more confident each day.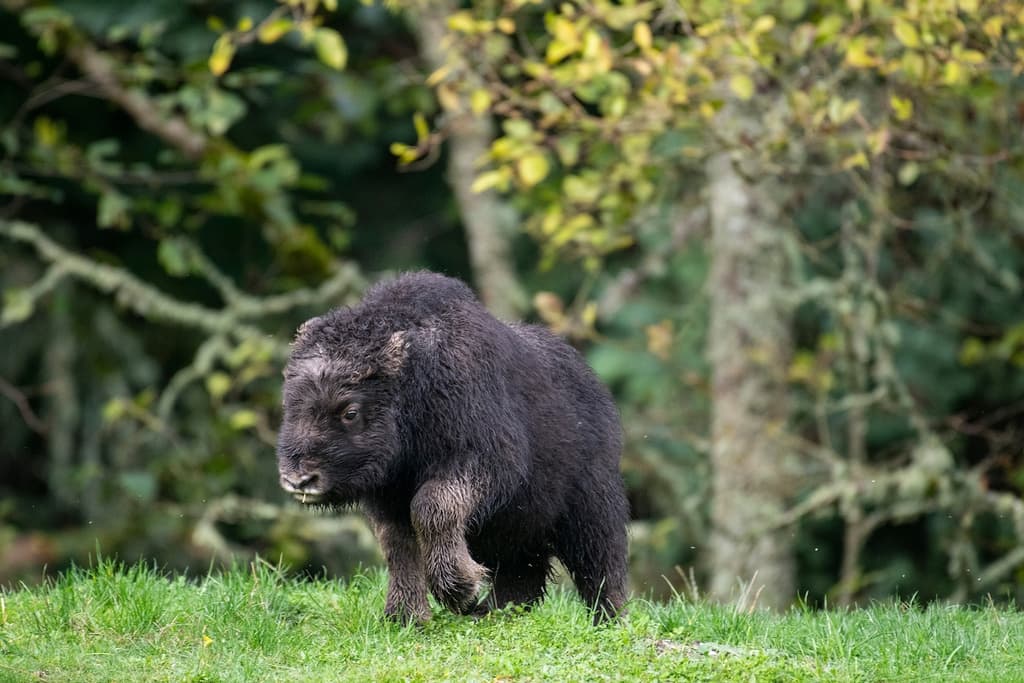 The calf continues to nurse but also enjoys specially formulated muskox pellets, timothy hay, bark, grass, and willow- a favorite food of all three of our muskoxen.
The calf is dark brown with white legs and a small white patch on her head. Unlike her parents, she has no horns. Those will gradually grow, with buds becoming visible in three or four months and the horns themselves next year.
Muskoxen are an ancient species, having grazed the tundra and prairies of Greenland, Alaska, and northern Canada for thousands of years. Their numbers were significantly reduced from hunting by the early 20th century. The Northwest Game Act of 1917 allowed for conservation efforts that helped their recovery, and there are now around 80,000 muskoxen in the wild. Learn more about muskoxen.
The post Muskox calf Willow moves to the large habitat appeared first on Point Defiance Zoo & Aquarium.