Submitted by Steilacoom Historical Education Foundation (SHEF).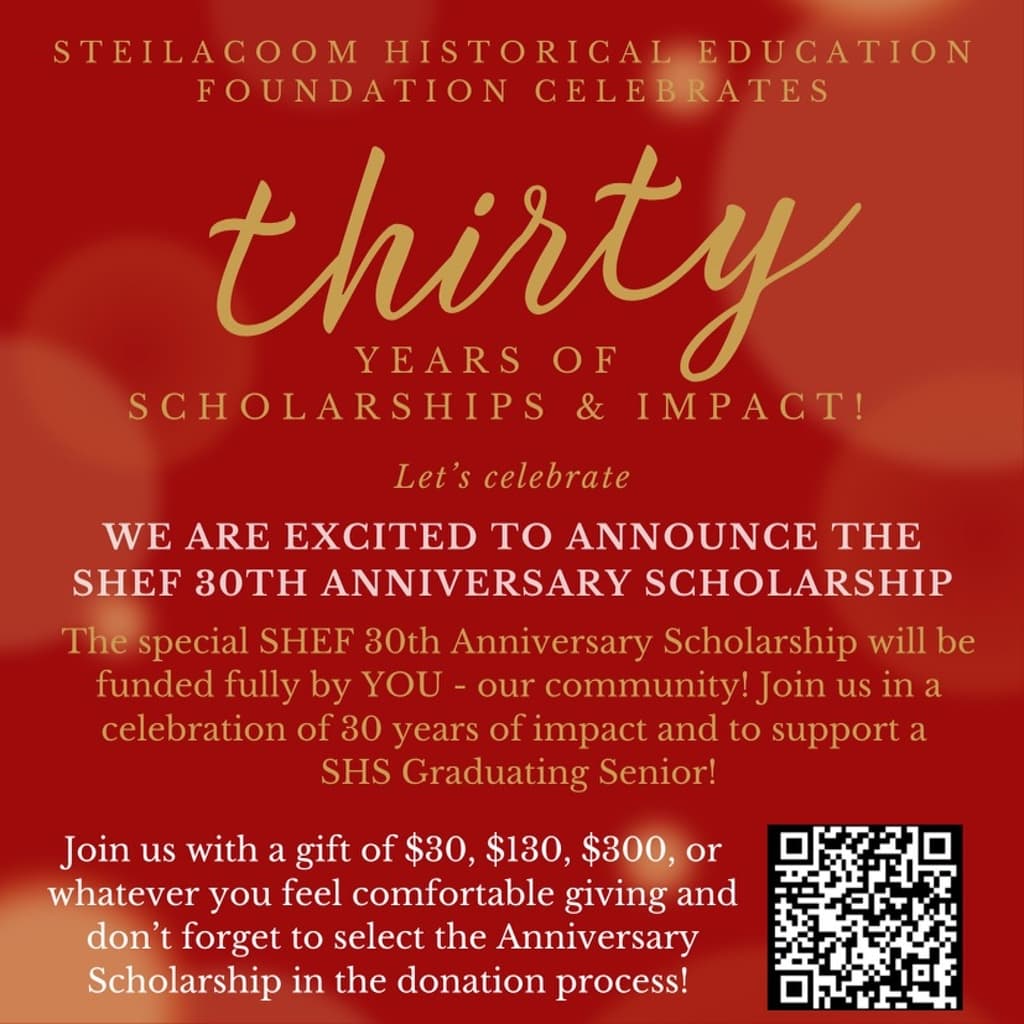 We are excited to announce the SHEF 30th Anniversary Scholarship.
The special SHEF 30th Anniversary Scholarship will be funded fully by YOU – our community! Join us in a celebration of 30 years of impact and to support a Steilacoom High School Graduating Senior!
Join us with a gift of $30, $180, $300, or whatever you feel comfortable giving and don't forget to select the Anniversary Scholarship in the donation process!
To Donate, go to our website, shefonline.com and scroll down to the donate button on the home page.