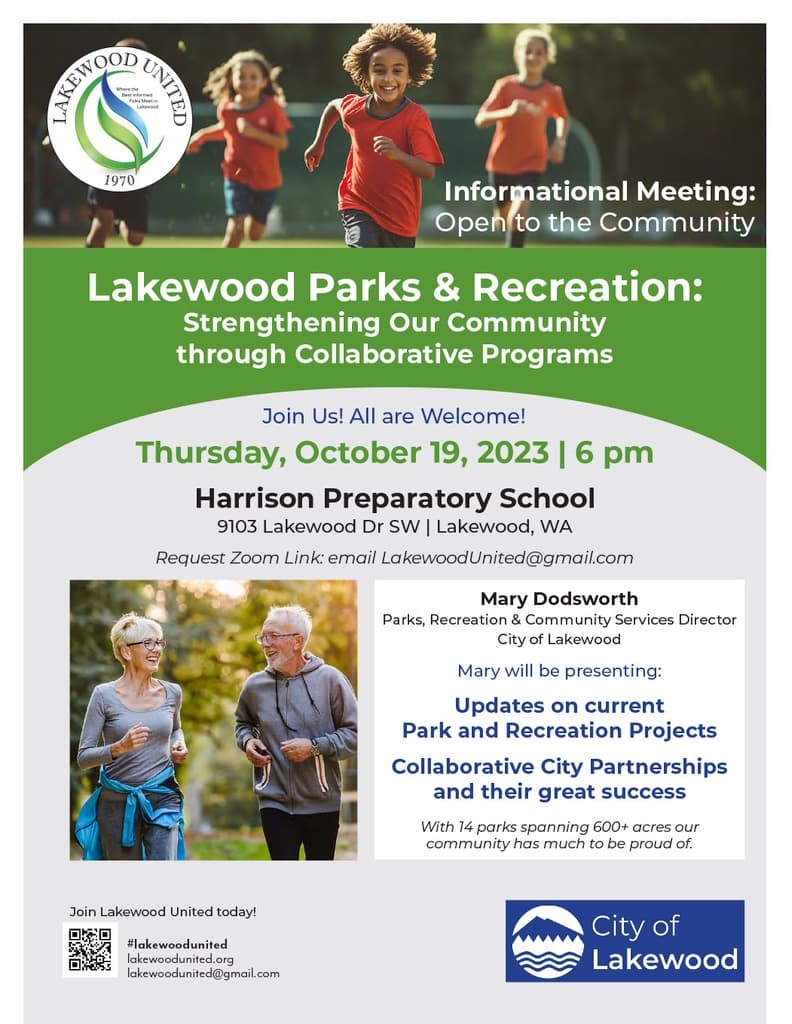 Thursday, October 19, 2023 Guest Speaker: Mary Dodsworth – Director Lakewood Parks & Recreations will discuss "Lakewood Parks and Recreation Programs" at the Lakewood United General Meeting (6:00 – 7:30 pm) at Harrison Preparatory School, 9103 Lakewood Dr SW, Lakewood, WA (Parking at 37 Redwood Dr SW).
The public is invited to join us!
Short bio: Mary Dodsworth is responsible for providing high level managerial leadership, administrative and financial direction, as well as directing the planning, development and operation of City-wide parks in Lakewood Washington.
PRESENTATION TOPIC: Updates current Parks and Recreation projects and Collaborative City Partnerships.
Lakewood United is proud to have presenters who are willing to share ideas on how we can support the positive work that is happening in our local community.
Attention:
All meetings and events will also be on Zoom. Please go to our web site and click on the link. Zoom will be muted to all Participants.
Maps of meeting locations website: https://lakewoodunited.org/
Lakewood United's 2023 Board "Thanks You" for your support!