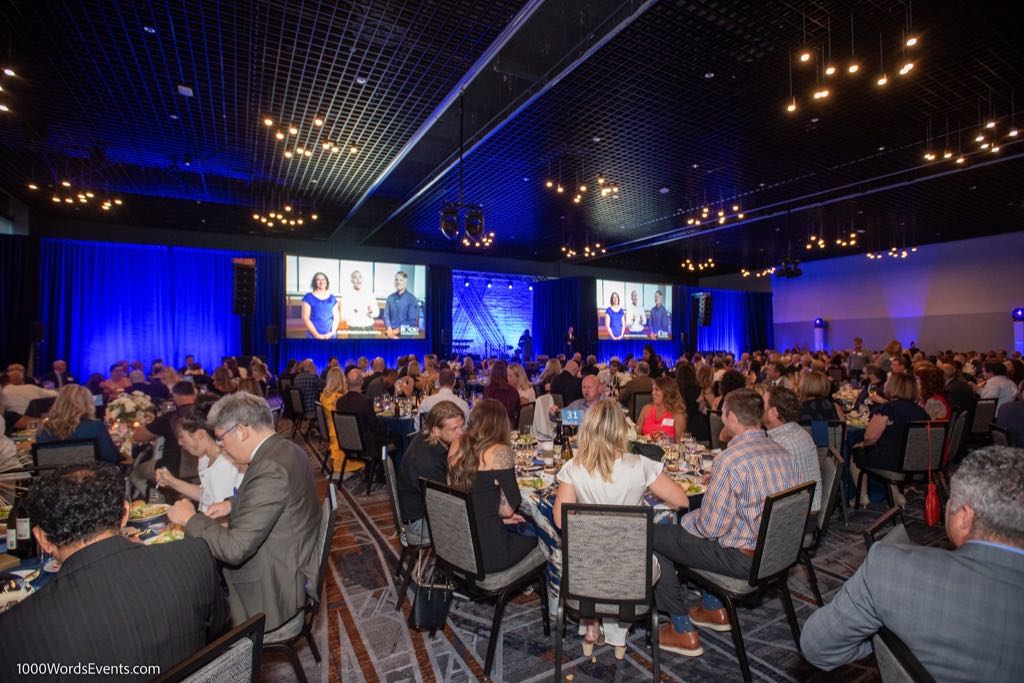 Four hundred South Sound community members turned out to support MultiCare Health Foundation's 14th annual Rock the Foundation event at the Marriott Tacoma Downtown last month, raising more than $600,000 to support MultiCare's oncology programs and services at MultiCare Regional Cancer Center.
The cancer center treated more than 15,000 patients in the South Sound in 2022. Attendees of Rock the Foundation heard from one of those patients, Hannah Perry, who was diagnosed with colorectal cancer while pregnant with her son Wyatt.
Perry talked about the care she received at MultiCare, from her surgery to remove a tumor to adjusting to life as a cancer survivor.
"I'm so thankful for the amazing care my entire family received during our time with MultiCare Regional Cancer Center," Perry said. "Dr. Laila Rashidi's honesty about what she could do to support me gave me the courage and faith I needed to move forward with surgery. She made it clear that I wasn't the only person in this battle, I had her and an entire team with me in this fight. "
The presenting sponsor for Rock the Foundation was TOTE Maritime. Platinum sponsors included Amerigroup, PacificSource Health Plans, Precision Electric Group and Tacoma Emergency Care Physicians.
To learn more about MultiCare's oncology services, visit www.multicare.org/services-and-departments/multicare-regional-cancer-center/. Visit Cancer Care impact area to learn more about ways to give.