Clover Park School District (CPSD) has updated its multi-year strategic plan that guides the work of the district and schools. This updated plan will run through the 2027-28 school year and replaces the previous plan that was implemented in 2018.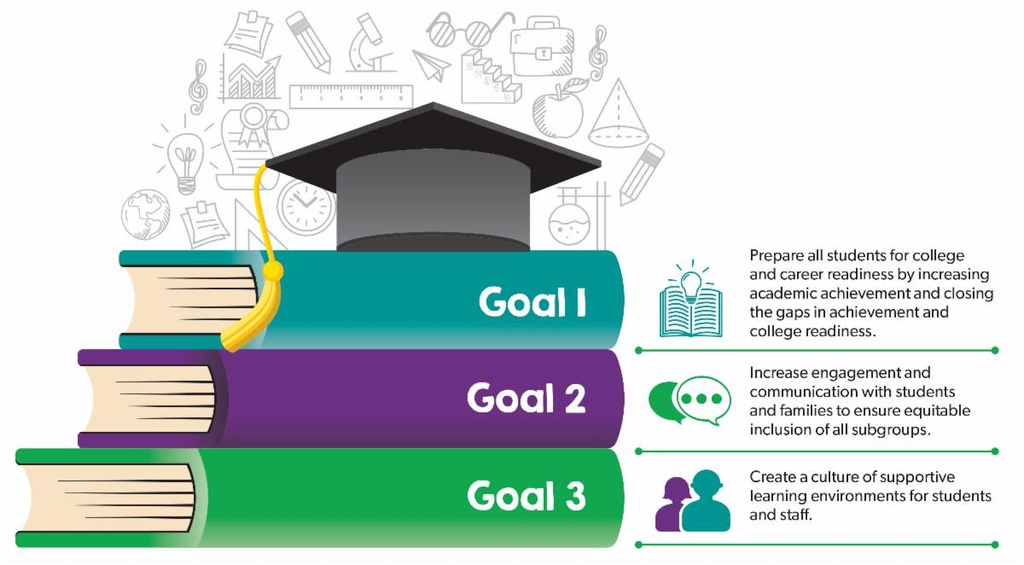 When a CPSD graduate walks across the graduation stage, their accomplishments are founded on years of preparation, dedication and hard work. That years-long commitment is mirrored by the school and district staff who work with fidelity to help shepherd their success.
The updated strategic plan takes a different approach. Instead of simply detailing the district's role in student learning, the updated strategic plan provides a school-focused strategy that recognizes the different needs of each individual school.
"The district's role is to support the schools in the ways they need," said CPSD Deputy Superintendent Brian Laubach. "Each of our schools has a unique group of students and families. Instead of prescribing 'one-size fits-all' changes from the district level, we want our schools to understand who they serve and build teaching strategies around the varied strengths students have and the different barriers the students face."
Each school is reviewing the makeup of their students, families and communities and building individual School Annual Action Plans (SAAPs) based on that information. The completed plans will be submitted to the school board for review in early November.
Though some of the tactics in each SAAP may be different, the plans will have a similar framework, focusing on three objectives within three goals determined by the district. The overarching ambition of the strategic plan is to ensure that each school creates a welcoming and inclusive environment for all students and families that nurtures learning.
Goal 1 focuses on preparing students for college and career readiness by increasing academic achievement and closing opportunity gaps. Along with strengthening instructional practices using district-approved curriculum and learning materials, educators will reflect on how they can adjust learning to support students as they grow in different ways.
Goal 2 aims for the district and schools to more directly engage with families to ensure all subgroups at a school are properly served. This goal emphasizes elevating student and family voice in decision-making and building a sense of belonging among everyone in the school community.
Goal 3 directs schools to create a supportive culture and learning environment for students and staff. The primary aim of this goal is to ensure all students are in their core classrooms at least 80 percent of the time. This can be accomplished by providing services such as special education and multilingual learning instruction in the core classroom instead of pulling students out of class. One example of a way the district has already begun focusing on Goal 3 is by ensuring every physical education (PE) teacher in the district has been trained in inclusive PE techniques that allow special education and general education students to have PE together. This is being done through a partnership with Special Olympics of Washington to implement Unified PE.
Each goal directs schools to implement strategies informed by three key objectives: Professional Learning Communities Plus (which focuses on teacher training and collaboration to increase student outcomes), Multi-Tiered Systems of Support (which asks educators to identify different ways of engaging learners) and Universal Design for Learning (which creates inclusive access to grade-level learning for each student).
District administration will review the strategic plan during the school year to monitor progress and adjust as needed. CPSD will provide regular updates to the school board, and the plan will also be reviewed by the school board annually. "When they join the district, most students spend years in our schools," said Teaching and Learning Director Suzy Kontos. "Our strategic plan ensures that we are focused on growing and helping them succeed during all of the time they are with us."