Submitted by Gerald Freeze.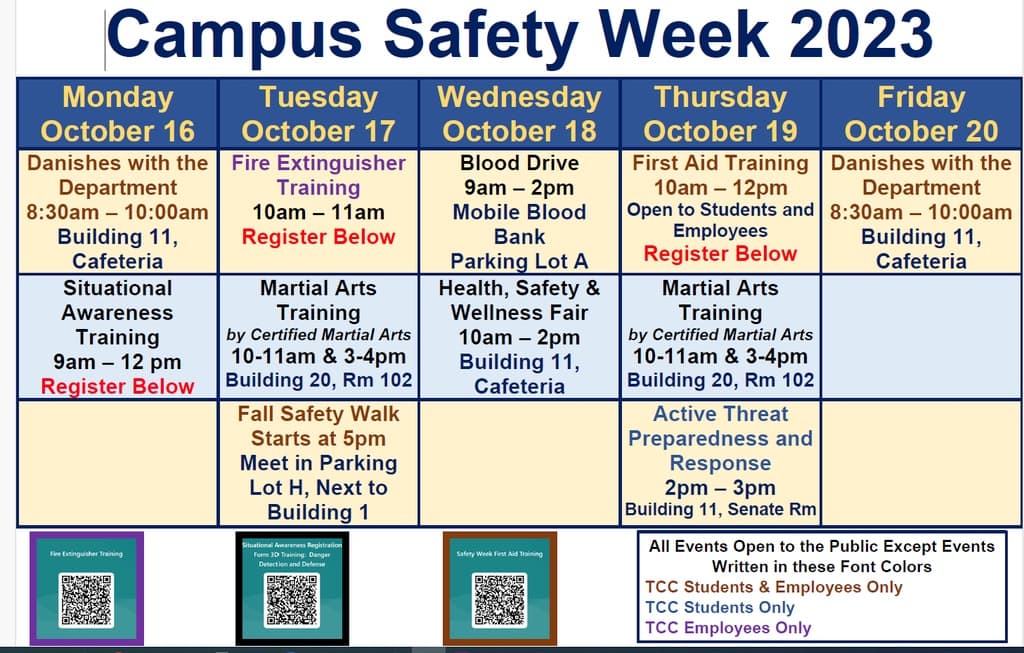 Tacoma Community College's Campus Public Safety is pleased to announce TCC's First Annual Campus Safety Week.
The aim of Safety Week is to connect our campus and surrounding communities with great ideas and supportive health, safety, and wellness resources.
Campus Safety Week is Scheduled for October 16 – 20, 2023.
Activities open to the public are a Situational Awareness Class, Basic Martial Arts Classes, a Blood Drive and a Health, Safety & Wellness Fair. All are free to attend.
The Fair will feature booths from local organizations, such as habitat for Humanity, Pierce County Project Access, Trauma Trust, Multicare Mobile Outreach Crisis Team, Tacoma & Pierce County Health Department, Tacoma Fire Prevention Bureau, Tacoma Community Emergency Response Team, Pierce County and Washington State Emergency Management, and more. The Fair will be held on Wednesday, October 18 from 10am – 2pm inside TCC's building 11.
Registration required for some activities.