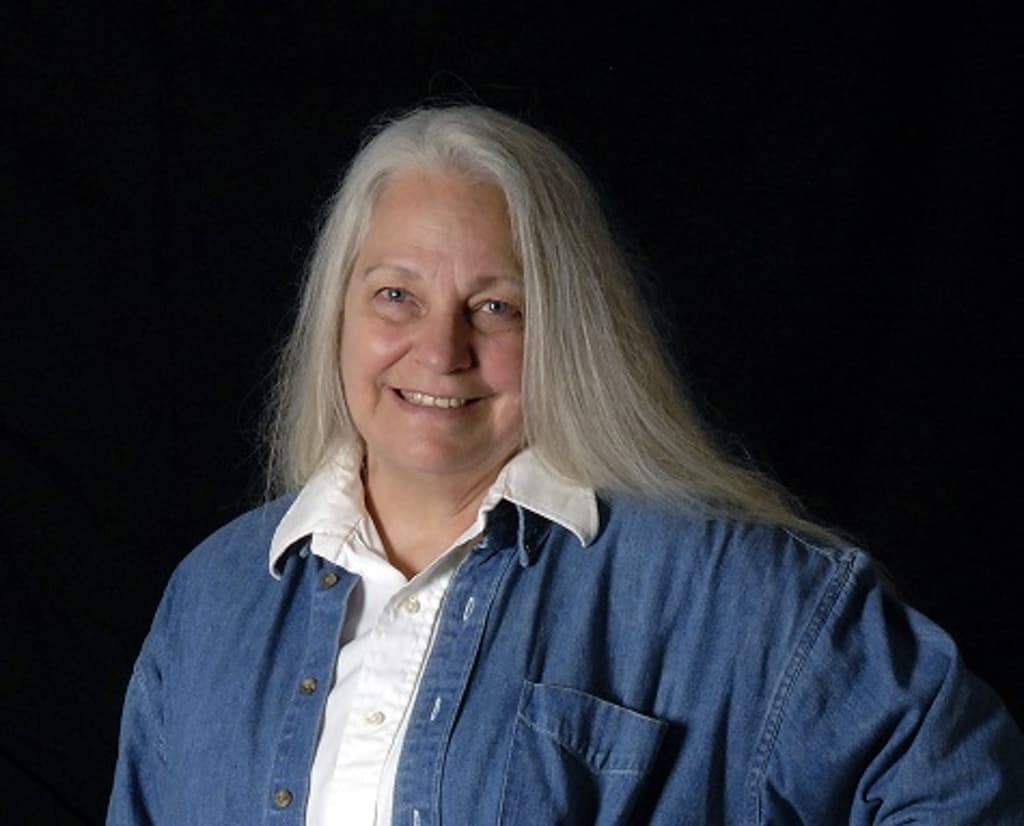 Author D.L. Gardner is retired and lives in the Port Orchard/Olalla area in Washington State. She has written all her life but was first published in 2011. Of her many awards the most recent were the Wishing Shelf Book Award for her audio book "An Unconventional Mr. Peadlebody," The B.R. A. G. Award for "Rise of the Tobian Princess," the 2019 Book Excellence Award for a Series for Ian's Realm Saga, and the Finalist in the Book Excellence Award for "Fantasy for Cassandra's Castle." Also, she received eight international awards for her screenplay adapted from her book "Dylan," 14 awards for the screenplay and concept trailer to "Ian's Realm", and two awards for the screenplay for "Cassandra's Castle." D.L. Gardner belongs to two local writers' groups and the Realm Makers. When D.L. Gardner isn't writing, she loves to paint, to walk, and do gardening.
Which genres do you cover?
D.L. Gardner: Primarily fantasy, historical fantasy, and I have a few sweet romances.
Which is the latest book you had published, and what is about?
D.L. Gardner: Aside from revising and illustrating my 10th anniversary editions of the Ian's Realm Saga, the last new book I published was "The Keeper," a spin off novel from my Sword of Cho Nisi series. It's a steam-punk fantasy with magic and dragons. The ancient magic on the island of Cho Nisi is stolen, its tradition destroyed, and its protective shield ruined. But the destruction doesn't end with the broken drum beats, nor the groan of the elders. King Barin is confronted with a vengeful adversary and a new enemy whose weapons far outmaneuver his army's bows and arrows, swords, and catapults. What have these strangers from the north come for, and will they battle for ownership of not only the kingdom's future but also its past?
At which book events can readers find you?
D.L. Gardner: I'll be at the Winter Fest in Gig Harbor, Gig Harbor Fred Meyers, Bremerton Fred Meyers, and Port Orchard Fred Meyers. My schedule is listed on my website.
Which book event connecting you with readers is your favorite and why?
D.L. Gardner: I love them all but I really enjoyed the Olalla Music Festival. Unfortunately, they weren't having it this year. Any of them are fun. I enjoy the fair.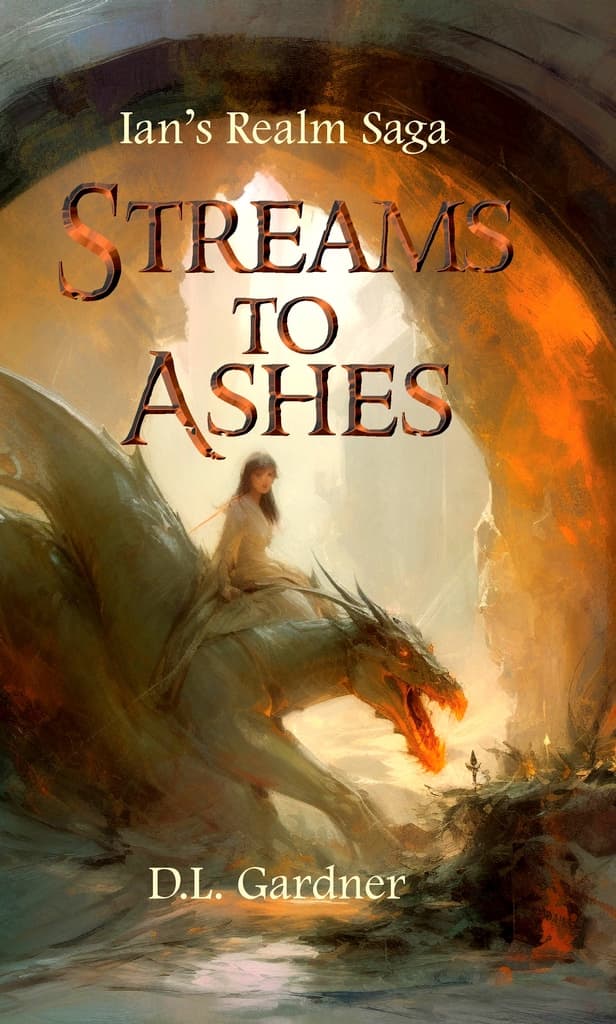 Do(es) your book(s) have any specific messages to your readers and, if so, which are they?
D.L. Gardner: Of course, they do, and they vary. "Rise of the Tobian Princess" is a story about forgiveness in the aftermath of tragedy. "Cassandra's Castle" is about a rebellious teenager experiencing the consequences of a revolution, "Ian's Realm" helps boys to understand that even if they're abandoned, they can choose to be the man they wish their fathers had been. All subtle themes that make you think.
Which writer(s) keep(s) inspiring you and why
D.L. Gardner: C.S. Lewis is one of my favorites because of his inspiring outlook on life after having seen so much tragedy.
Do you have specific writing habits?
D.L. Gardner: Early morning is the best time for me.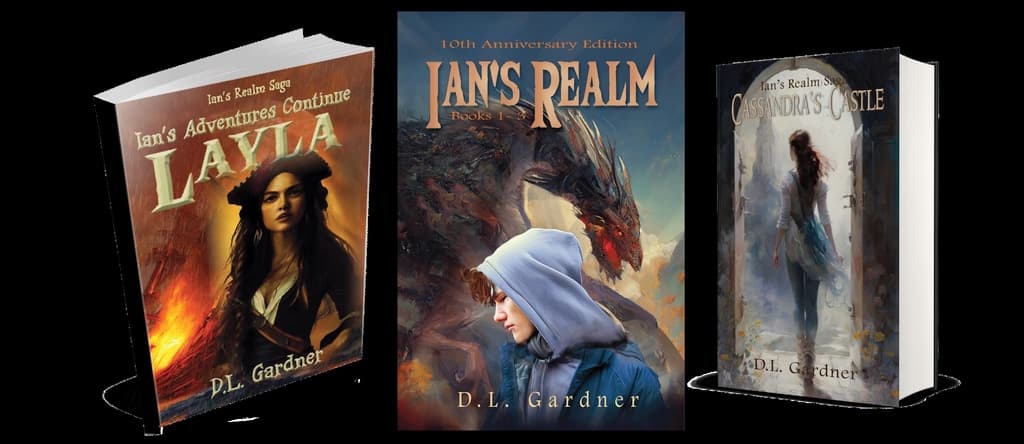 What are you currently working on?
D.L. Gardner: The seventh and final book to my family friendly adventure fantasy Ian's Realm Saga, "Streams to Ashes," ties all the six other books, additional short stories, and novellas together. This is the grand finale. It has been launched in September on Kickstarter and is now available on my website.
Which book are you currently reading simply for entertainment?
D.L. Gardner: Right now, it's "The Last Bus to Wisdom" by Ivan Doig, but I just purchased Brandon Sanderson's latest book, and I can't wait to find time to get into it.
What advice would you give any aspiring author?
D.L. Gardner: Study, and hone your craft.
You can find D.L. Garner's books at https://gardnersart.com and at https://linktr.ee/dlgardner.