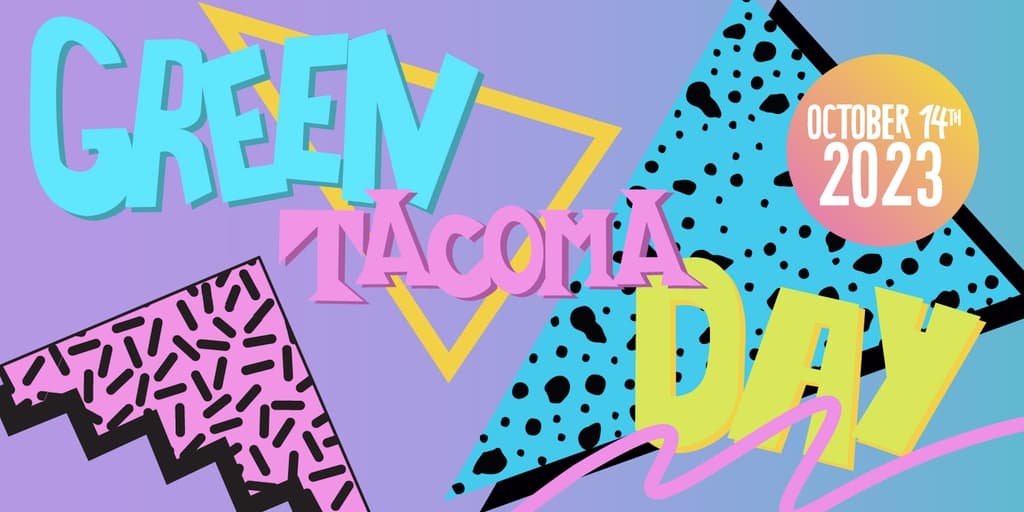 Volunteer in Your Neighborhood Park on Green Tacoma Day, Saturday, Oct. 14, 2023, 9 am-12 pm.
Green Tacoma Day is an annual day of service that offers great opportunities for the Tacoma community to help protect and restore natural spaces in their neighborhoods.
 Titlow Park
8425 6th Ave, Tacoma
Help enhance the natural beauty of the park by removing invasive species, mulching, and planting native species. Meet in the parking lot near the sprayground.
 Kandle Park
2323 N. Shirley St, Tacoma
Help plan trees at Kandle Park. We will be planting larger trees along with staking and mulching them throughout the park.
 Swan Creek Park
4738 East T St, Tacoma
Come join your neighbors at Swan Creek while we care for the park by removing blackberry and scotch broom and plant natives. We also plan to plant a camas prairie and other pollinators. Meet near the restrooms next to the off-leash dog park.