Each week, Clover Park School District (CPSD) will highlight a school or profession in our district on our social media pages with a #SuperSchoolShoutout where we celebrate the students and staff that make our district beam with pride.
This week, we celebrated Meriwether Elementary School!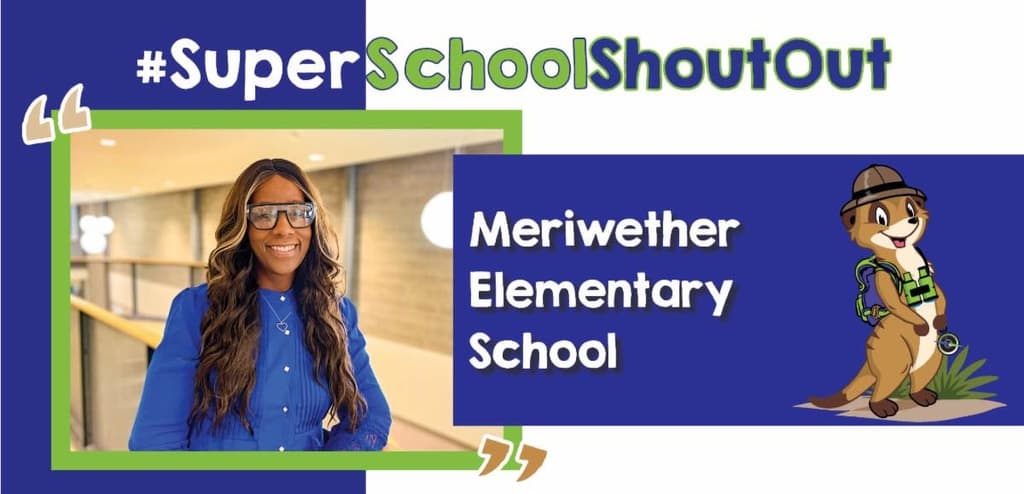 Meriwether lies on north Joint Base Lewis McChord (JBLM) and serves CPSD elementary students who live on the base. Principal Eugenia Wimberly is a military veteran and former military spouse and many of the staff members who work at the school are military spouses or grew up with family in the military. Their life experiences help them understand the unique needs of the military students who Meriwether.
"We work very closely with JBLM and our students' families to support their academic growth and social emotional achievement," Principal Wimberly said. "We always repeat the mantra, 'There's no "I" in team,' and I'm proud to say that we bring our hearts to school every day and live by that."
This year, Principal Wimberly is eager to encourage more student, staff and community and family voice at Meriwether through her monthly conversations with children, treats with teachers and pastries with the principal meetings.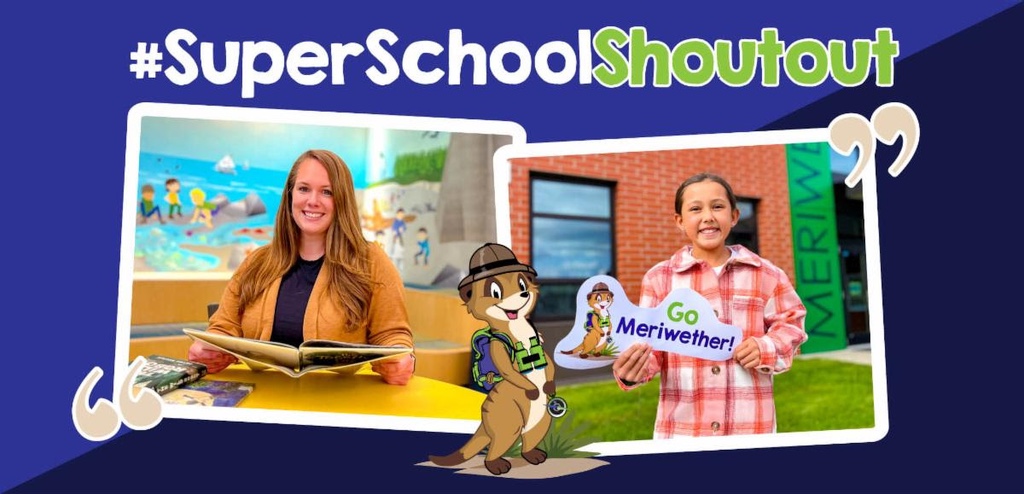 We continued our shoutout to Meriwether with librarian Mollie McIntosh and fifth grade student Olivia Gutierrez.
This is McIntosh's second year as the Meriwether librarian. As a military spouse, she has relocated many times while working as a teacher. She believes this may be the best position she's ever had.
"I see all the kids, learn all their names and get to know them to make sure I provide every student at this school with the best resources for them," McIntosh said.
McIntosh loves finding diverse book choices for students that are educational but also meaningful through their connection to her students' lived experiences. Recently, she read a book that discussed being the new kid at school, a feeling that hits close to home for many of the students at Meriwether. Her connection to students and families is something McIntosh cherishes and makes her proud to be an Explorer!
Olivia loves being a fifth grader at Meriwether. This is her second year in Washington state after moving from Oklahoma. She isn't a big fan of the Washington weather but loves the kind and welcoming students and staff at school.
One of her favorite staff members is, in fact, Mollie McIntosh because Olivia spends much of her time helping out in the library. "Ms. McIntosh is the best," she said. "I spend a lot of time with her in the library because I just love helping out, and all the teachers here make students feel so welcomed."
Olivia embodies the three qualities of Meriwether Explorers which are strong, safe and courageous. One of her greatest motivators is gymnastics which requires all three of those traits. She makes sure to achieve high grades and complete all her work on time so that she can attend practice after school. She hopes to continue excelling in gymnastics so that she can compete in college and professionally one day.
Go Explorers!