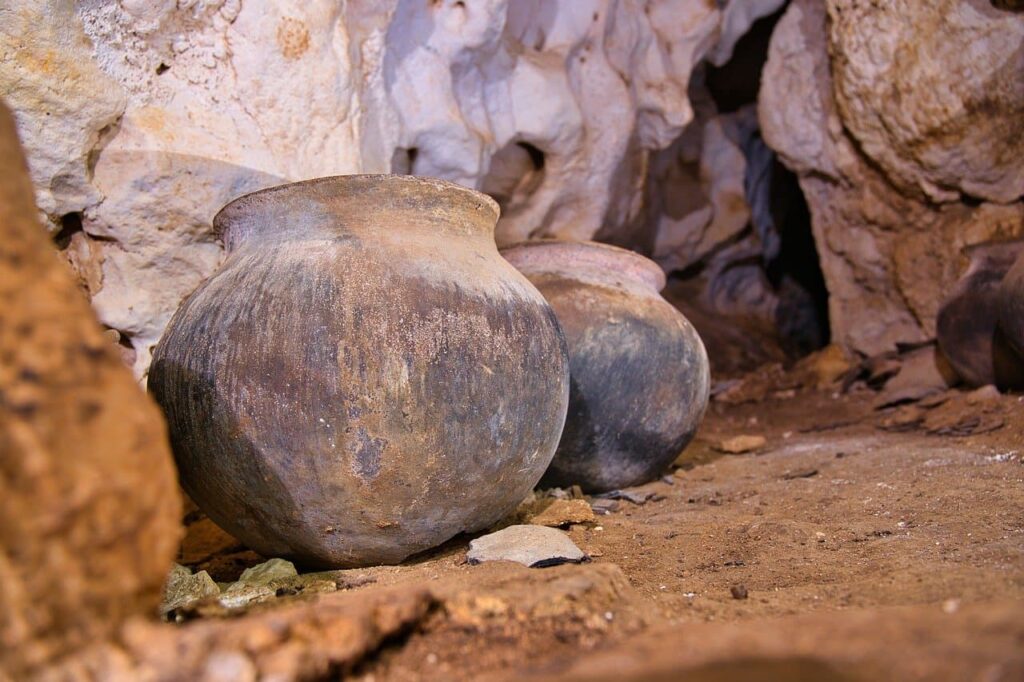 I've always been interested in the past. When Peg and I traveled with friends to Italy and Spain a number of years ago, we visited several places in Italy. We felt like we were always seeing elements that were hundreds, if not thousands of years in the past. In Spain, I even got my wish to visit areas where Hannibal had begun his war against Rome thousands of years ago.
For some time, I have subscribed to Archaeology Magazine, which really digs into the past. The latest issue (September/October 2023) has a great article entitled An Archaeology of Thought. Charles Higham, the author of the article, is a professor at Otago University in New Zealand, but of course, he doesn't talk about New Zealand.
The intriguing article "concerns a sad set of circumstances: about 1,600 years ago at Non Ban Jak, an Iron Age Community in North-east Thailand." The article involves pottery. Pottery itself was created about twenty thousand years ago. Pottery let us create dishes, bowls and storage vessels as well as elements of art. One the most important aspects of pottery is its ability to preserve whatever is enclosed and sealed with clay.
The magic of discovery awaits those who want to explore. Professor Higham was asked by his digging companion to investigate a particularly small pot. Higham said, "I doubted Daeng would find anything . . . An hour later, she was revealing the smallest skeleton I have ever seen."
The tiny corpse (15CM) was buried in a cemetery where 75% of the graves were infants. The woman had suffered a miscarriage. The graves told the story of both survival and death. Imagine waiting and hoping for a new born child and time after time creating a new burial pot to bury a small remnant of your baby.
The interesting article goes on to describe the people, the leaders, and the gods . . . a society much like our world today. Articles like this one lets us feel sympathy for our early ancestors and hopefully makes us a little more humble. Hopefully.
I've been writing about other Archaeology articles in the Around The World section. Quite often they involve the Pacific Northwest including Oregon, Idaho, and Washington State. Much of the Oregon and Idaho information is included thanks to Mt. St. Helens, which has been spewing ash and more all around our corner of the world.