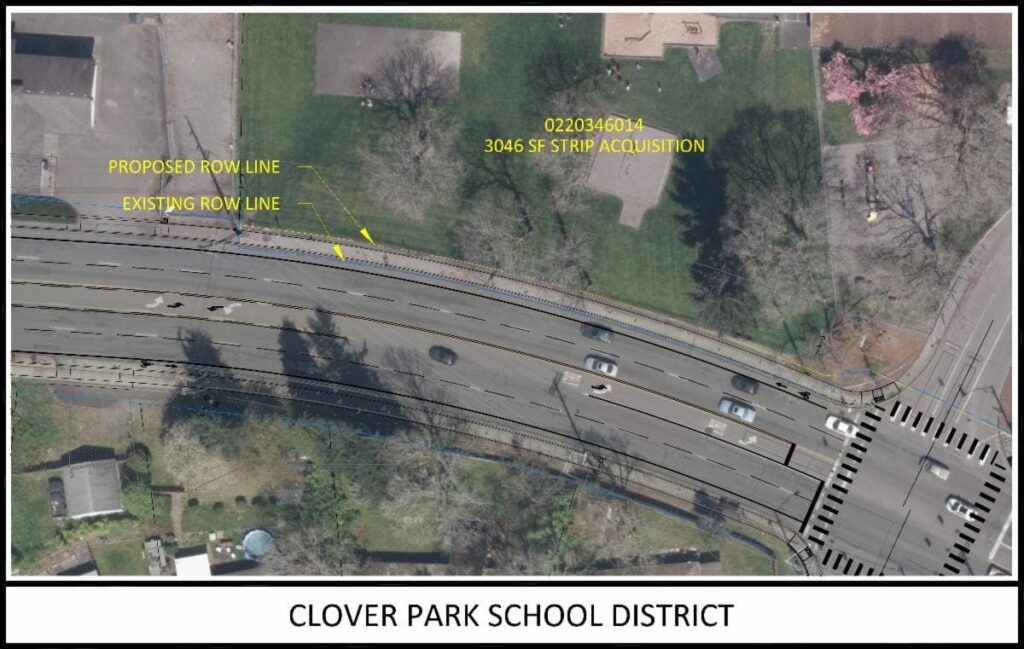 The Clover Park School District Board of Directors will hold a public hearing to take comments on the potential sale of property listed as:
Right of Way Acquisition off Steilacoom Blvd (Tax Parcel No. 0220346014), Lakewood, Washington.
The public hearing begins at 5 p.m., Monday, Oct. 9, in room 4 of the Student Services Center, 10903 Gravelly Lake Drive SW, in Lakewood.
Individuals can attend online by visiting the meeting Zoom webinar link or the district YouTube channel. Attendees will be asked to provide the following password to join the Zoom webinar: 929326 or via telephone at 253-215-8782.
Individuals can go to the Pierce County Assessor's webpage to obtain the legal parcel description.
Written comments from those unable to attend the public hearing may be sent to: Clover Park School District, Attn: Superintendent's Office, 10903 Gravelly Lake Drive SW, Lakewood, WA 98499.
For more information about the public hearing, contact John Boatman, executive director of capital projects and risk management, at 253-583-5010.