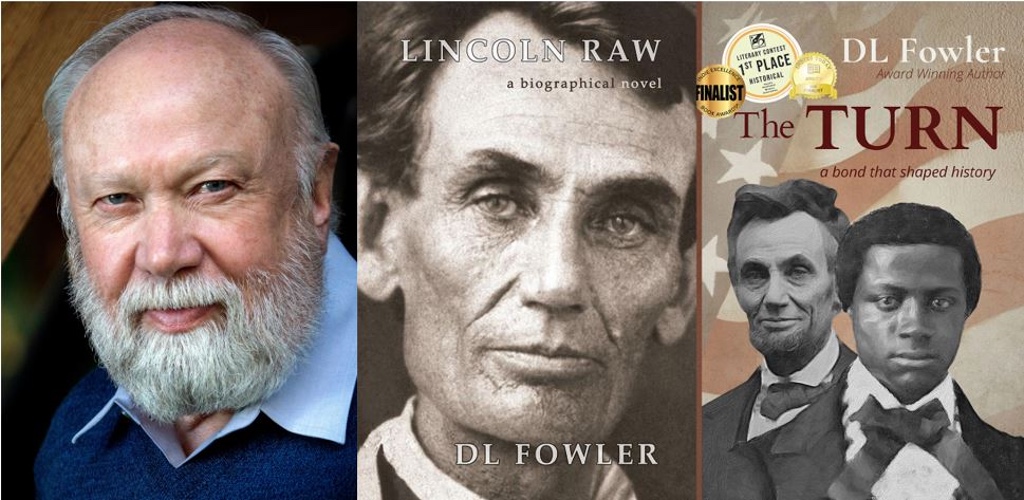 Steilacoom's beloved Apple Squeeze will be back to its full former glory, this year, and – Steilacoom being the Town of Firsts – it will feature another one of these: the first appearance of members of the Greater Gig Harbor Literary Society with a booth of their own. The volunteer-operated 501 (c )(3) non-profit organization is dedicated to fostering community around the written word in "empowering artisans of the written word to thrive and grow in the craft of storytelling and encouraging engagement between creatives and the broader public without marginalization and with fairness to all people, regardless of religion, race, ethnicity, national origin, gender, or gender identity.
Founder D.L. Fowler from Gig Harbor, a nationally recognized specialist on Abraham Lincoln and an awarded author, will feature "Abraham Lincoln's Lost Stories" in two volumes. You may want to discover what Lincoln's early life was really like, what his relationship to his wife and to fellow politicians was like, and how a barber played into the Gettysburg address. Fowler makes history come alive in an astounding manner, adding a cornucopia of carefully researched facts most people don't even know about. Feel assured, whichever of his books on Lincoln and the people of his time you may pick – another one is "Lincoln & The Dead", launching on October 1 – you won't be disappointed. D.L. Fowler will also offer his suspense novel, "Ripples," and his poetry and essay collection, "Bittersweet," for sale.

Founding Gig Harbor member, award-winning author Andy Becker, will shine a light on what human souls and trees have in common with his book "The Spiritual Forest." Although it's a deeply insightful work on spirituality in general and on Jewish teaching and tradition specifically, it is easy and delightful to read. Becker also will bring along "The Spiritual Gardener", another spiritual guide mixing in great tips for gardeners, his #MeToo novel "The Kissing Rabbi," a witty story based on a real occurrence, as well as "Cracking an Egg," a fictional childhood memoir full of lightheartedness and wisdom.
Also a founding member, this time from Lakewood, I have the honor to join my two friends and fellow authors in the booth at the Apple Squeeze. Of course, I'll bring along my latest Wycliff novel, "Rutty Roads," which will take you to a fictional town on the South Sound as well as on a fictional trip to filming locations around Western Washington. Also check out my Wycliff backlist titles, both titles from my Emma Wilde spin-off series, my WW II novel, "Islands in the Storm," and two books of short fiction.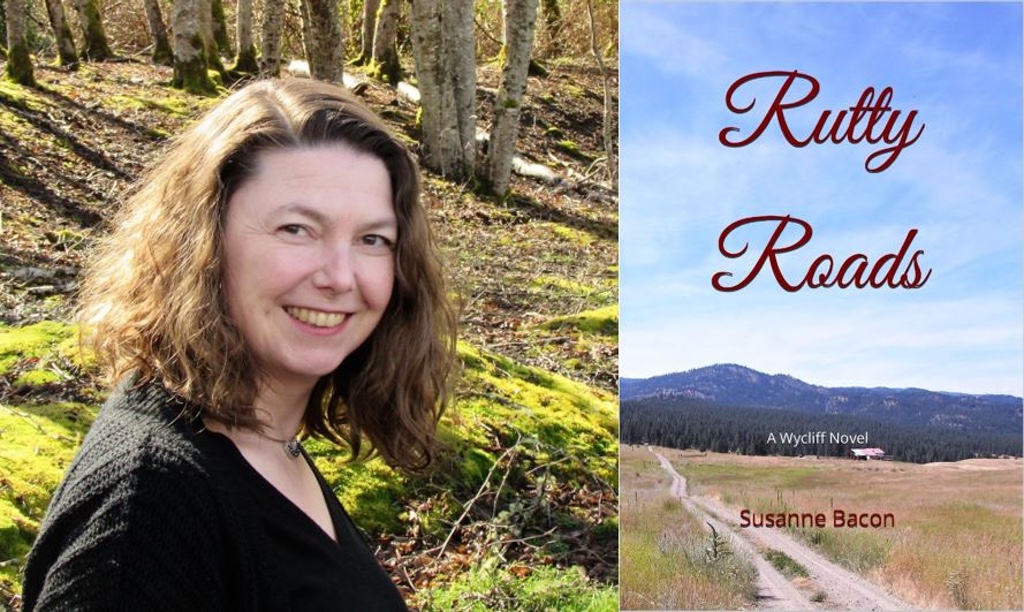 So, look out for our red tent on Lafayette Street, and discover our books! We'll be happy to sign them for you.