Submitted by B.J. Coleman.
Dance Theatre Northwest will present its Fall Arts Showcase –an "Arts Are Education" Performance at the University Place Library Atrium, Saturday, October 7th at 7:00 PM. 3609 Market St. University Place, WA 98466 (Between 37th St W and Bridgeport Way W)
The performance is free, handicapped accessible and open to the public. Festival seating is first come first served.
Guest performer, Richard Philion, coming from New York, will be featured along with DTNW Company members Sophie Herrera, Joann Mesler, and Lilie Nausid. Guest performer, Tre'mar Baptiste will be featured in his own work "Jack in the Music Box."
Dance Theatre Northwest dancers will be presenting a diverse program of classical and contemporary ballet, jazz, exciting tap and musical theater pieces with an accompanying lecture by artistic director and choreographer, Melanie Kirk-Stauffer.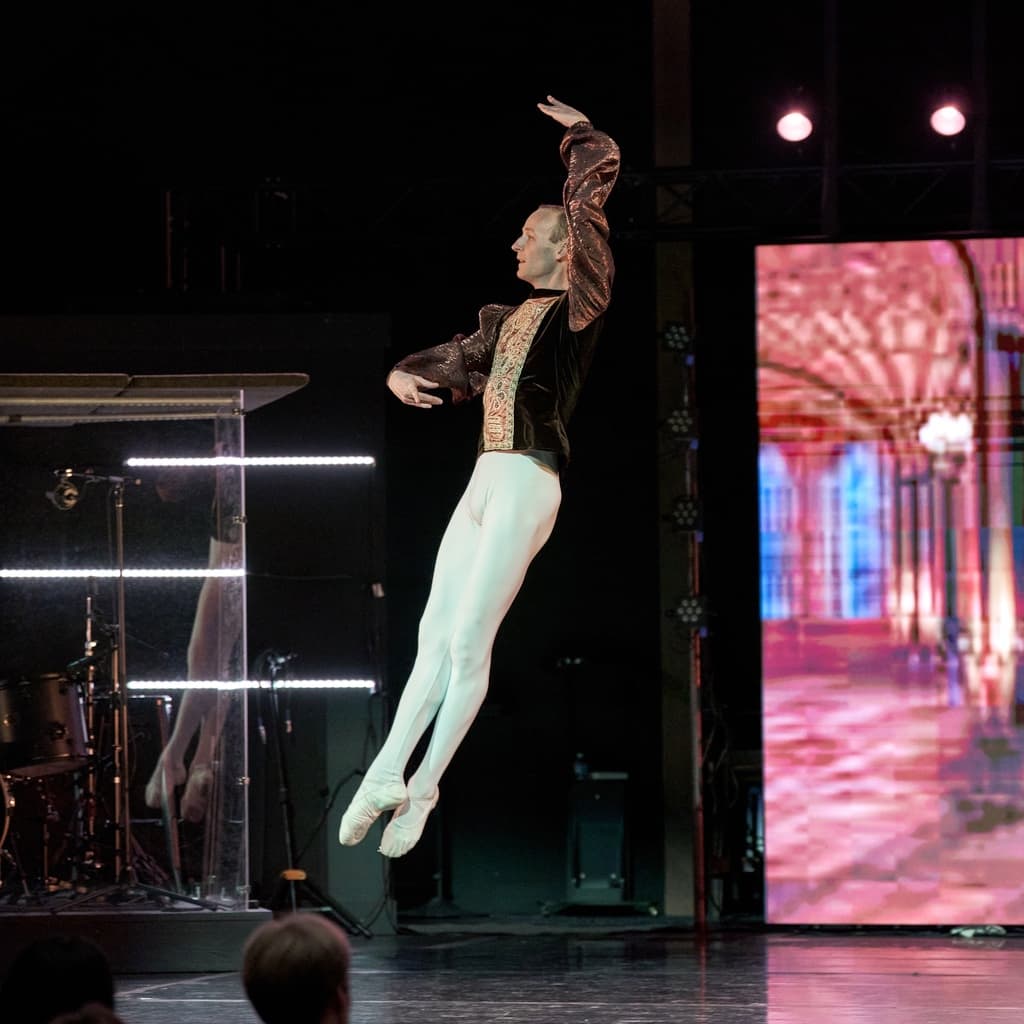 Highlights include "They Don't Care" a contemporary ballet piece choreographed by Melanie Kirk-Stauffer featuring Richard Philion; "Luck Be A Lady" a Ziegfeld and Broadway style contemporary ballet piece; "Anything Goes" a musical theater style jazz piece and "Crocodile Rock" a fantastic tap piece. "Jack In The Music Box" a new contemporary dance piece will be performed by its creator, Tremar Baptiste. Small excerpts from the upcoming performance of Dance Theatre Northwest's NUTCRACKER slated to be present on December 16th and 17th will also be performed.
Originally from British Columbia, Canada, Richard Philion trained at Canada's National Ballet School and the Royal Winnipeg Ballet School. He has performed with the National Ballet of Canada numerous times including the world premiere of John Alleyne's Tristan and Isolde and was one of the first male dancers to achieve his advanced certification in the Cecchetti method of ballet in Western Canada. Other career highlights have included productions of: Seven Brides for Seven Brothers, Promises, Promises, Singin' in the Rain, Sweet Charity, Guys and Dolls, Beauty and the Beast, Jean Ann Ryan Productions, Royal Caribbean Productions (including Dancing with the Stars' Louis Van Amstel's production of Invitation to Dance), Albany Berkshire Ballet, Sarah Berges Contemporary Dance, Les Grands Ballets Canadiens, Galan Entertainment's Tango Buenos Aires and the APEC Summit in Vladivostok, Russia. Richard has made several guest appearances with Dance Theatre Northwest. He will dance leading roles in DTNW's 2023 Nutcracker this December.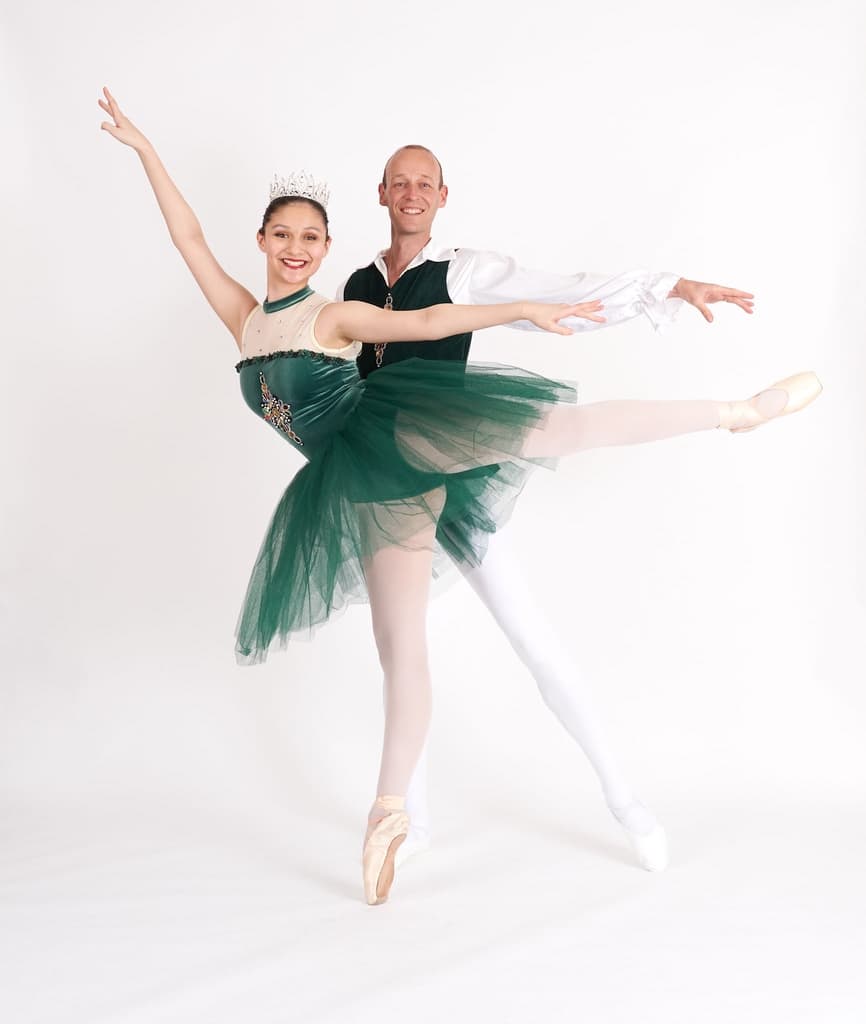 Tre'mar Baptiste has trained at New York University Tisch School of The Arts Contemporary Ballet, Studio Harmonic (Paris), Dance Theatre Northwest, Jo Emery Ballet, Bodiography (Pittsburgh), and Florence Dance Center (Italy). He is looking forward to the showcase and states, "the lord has given me the (dance) capability to cause a visceral reaction through movement." Tre'mar also plans to perform in upcoming performances of DTNW's Nutcracker.
According to Melanie Kirk-Stauffer, DTNW's artistic director, "It has been almost five years since Dance Theatre Northwest has been able to perform at the Atrium. Everyone here is thrilled. Most of the pieces have been staged specifically for this show." Kirk-Stauffer has a history of having staged numerous successful—some award winning—shows, has danced professionally and helped to further an amazing number of careers and learning opportunities. She holds a bachelor of science degree in Dance from Skidmore College in Saratoga Springs, New York, and a Bachelor's degree in Business Management from Columbia Pacific University. She is also a former adjunct faculty member of Western Washington University, a current contractor through Pierce College and former part-time faculty member of Tacoma Community College. She is the recipient of multiple awards in both dance and fitness.
Melanie visits New York City regularly to attend dance and or observe classes that include ballet, pointe, variations, partnering, jazz, musical theatre, floor barre and tap. Her students have gone on to receive scholarships in dance from Joffrey Ballet and Pacific Northwest Ballet, Wayne State University, Brigham Young University, Park Pointe University, Montana State University, Barat Conservatory, Texas Christian University, as well as Southern Methodist, Chapman, and Arizona State Universities; to dance professionally (most recently at Pacific Northwest Ballet), in musicals and Touring Companies, work in college dance programs, and to teach professionally.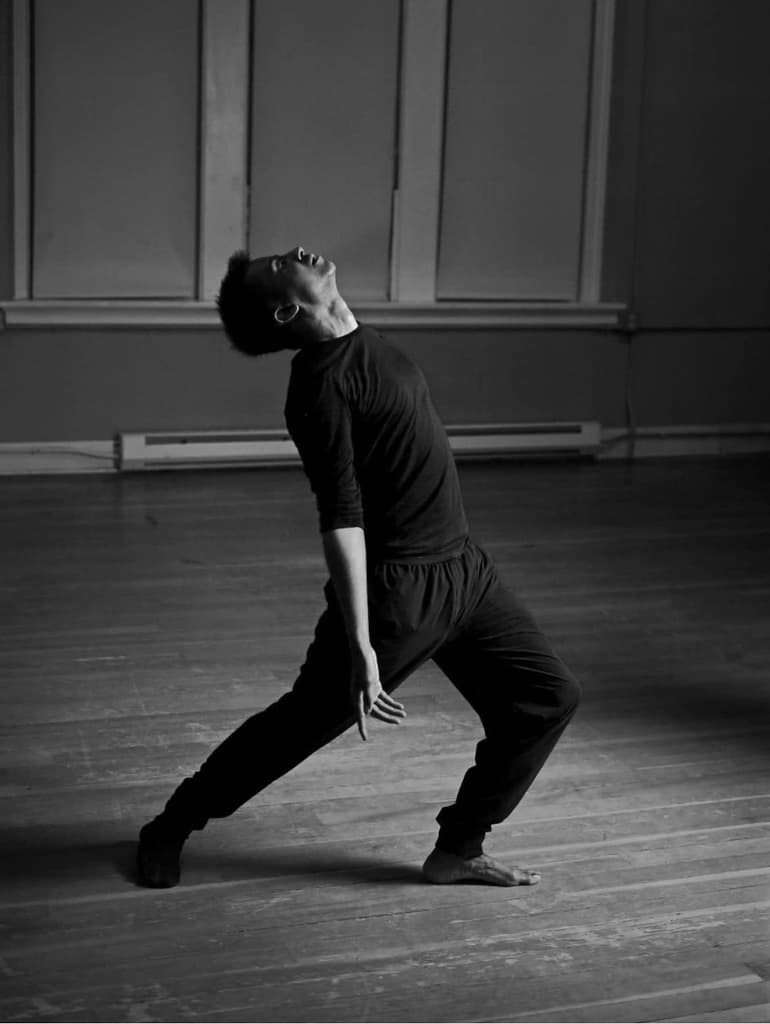 Kirk-Stauffer and Philion are also teaching a series of professional ballet, partnering and musical theatre classes and workshops as part of Dance Theatre Northwest's ongoing class and workshops being offered this fall.
Dance Theatre Northwest is a 501-c-3 non-profit organization committed to making dance as an important art form accessible to individuals and groups and to assisting future dancers and artists. Dance Theatre Northwest is currently offering Ballet, Jazz, Tap, Musical Theatre, Yoga, Stretch, Conditioning & Dance Exercise Classes & Performance Opportunities for Adults, Teens & Children at
2811 Bridgeport Way West #24, University Place/Tacoma, WA 98466
For more information visit our website www.DTNW.org.