Each week, Clover Park School District (CPSD) will highlight a school or profession in our district on our social media pages with a #SuperSchoolShoutout where we celebrate the students and staff that make our district beam with pride.
This week, we celebrated Park Lodge Elementary School!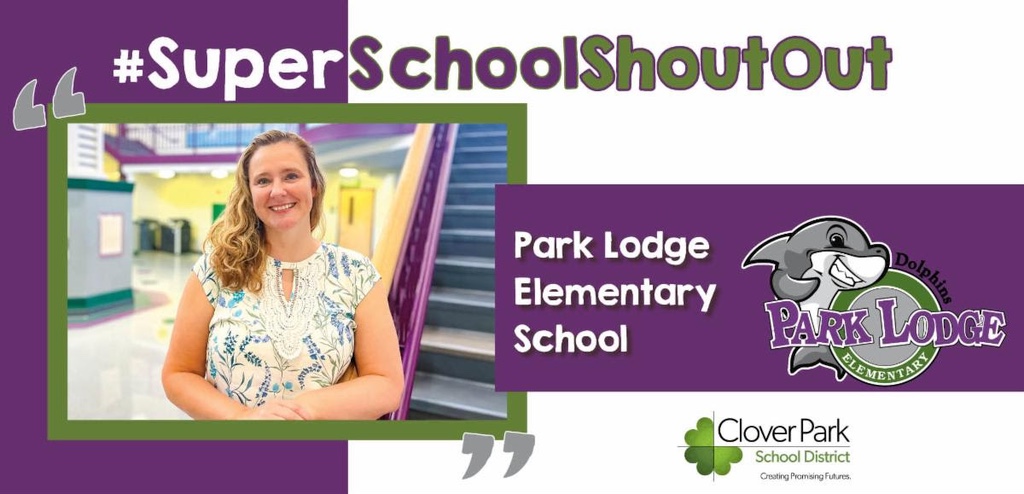 Park Lodge sits at the center of Lakewood, just across the street from the Lakewood Towne Center. Staff members take pride in their dedication to students and their commitment to fostering an open environment. This September, teachers held success conferences where they met with each student's family to build relationships and make sure their needs will be met as the year goes on.
As a former teacher, Principal Angela DeShields knows the important role administrators play when shaping school culture. She works diligently to ensure her staff members feel supported and confident as they lead their students to success in the classroom.
"This is my fourth year at Park Lodge, and I feel like we've laid a good foundation with our systems and procedures," DeShields said. "I'm looking forward to digging into the academics and seeing more growth and success in our classrooms."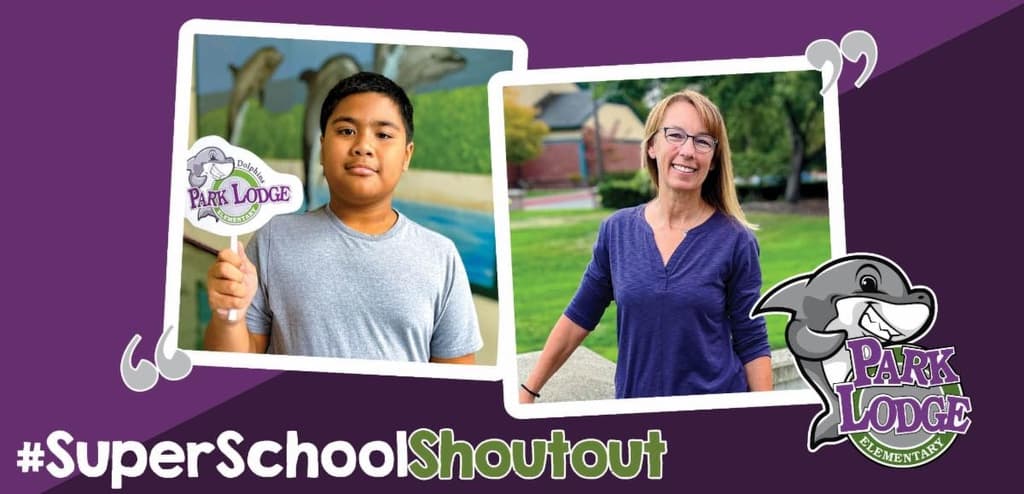 We continued our shoutout to Park Lodge with fifth grade student Orion Gibson and multi-language learner (MLL) teacher Tracey Johnston.
Orion is enjoying his fifth grade year and is excited to have some of his best friends in his class. He likes being a Park Lodge Dolphin because the teachers and students create a welcoming environment.
This year, Orion enjoys social studies, but his favorite subject is math. His class has been learning about place values and how to conceptualize numbers in billions. "I like how my teacher Ms. Bradley teaches us different ways to solve math problems," he said. "I get excited when I get good grades."
When Orion is older, he is excited to try his hand at many different things. He is not set on one career path but is weighing his options. "I've thought about it a lot, but I keep changing my mind," he said. "I've thought about joining the Army or being a musician, but it's too hard to decide what to do yet."
Johnston has taught at Park Lodge for 13 years. She loves the staff and students she gets to work with every day and values making connections with her students' families.
"I love teaching MLL because MLL students often need an extra layer of support as they complete their classroom learning," Johnston said. "There are a lot of things that are assumed knowledge for English speakers, and I can help students better understand those things when English is not their first language."
Johnston played a major role in the team that organized the success conferences where teachers met with their students' families at the beginning of the year to build strong connections. "It's important to foster positive relationships so we can all work together to lift up our great kids," she said. "I want to commend our amazing staff who worked extremely hard on this."
Go Dolphins!