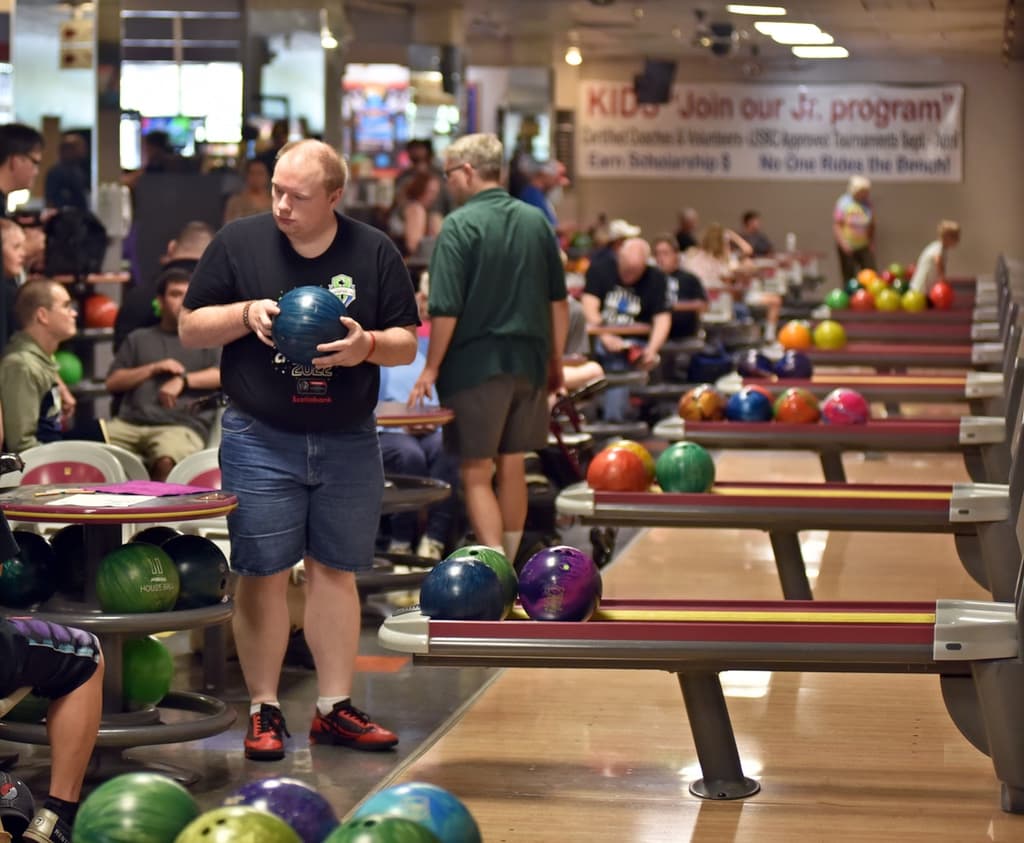 Everybody needs a place they belong, somewhere they can connect with others and have fun, where they feel accepted and appreciated, where they can learn and grow.
It's why community and social networks are so important.
In Pierce County, thousands of people with intellectual and developmental disabilities found their community through specialized recreation programs.
When the COVID-19 pandemic hit, these programs were either forced to become virtual or stop all together. But instead of seeing an obstacle, Metro Parks Tacoma and Pierce County Parks saw an opportunity.
The two agencies merged their resources and formed a partnership now known as Adventure Within Reach in late 2020, which broadened and bettered what they could offer.
Now, three other jurisdictions have joined the network – Puyallup, Sumner, and Lakewood – and the program is reaching more than 11,000 participants annually.
"Community is vital for anybody to thrive, and our agencies joining together for the good of Specialized Recreation is an example of how building community improves every life," said Hollie Rogge, Deputy Director of Parks & Recreation for Metro Parks Tacoma.
Each department's specialized recreation program was successful on its own before the collaboration.
Metro Parks Tacoma, which was the first in the county to offer specialized recreation dating back to the 1950s, served about 450 participants annually prior to the pandemic.
Pierce County Parks, which started its program in the 1970s, drew 200 to 300 regular participants.
Then came the pandemic and social distancing guidelines, which forced a change.
As the largest partner, Pierce County Parks led the change by pivoting and maintaining some of their activities virtually. They used Facebook Live to do cooking demonstrations, show off walking trails still open to the public and provide a much-needed social connection within the specialized recreation community.
Metro Parks Tacoma and other partner agencies provide funding and facilities to host the programs. Pierce County staff travel between venues to lead activities, which provides consistency for participants and creates a system where staffers share knowledge and learn from each other.
"It's about not duplicating efforts and being more efficient with resources," said NeSha Thomas-Schadt, a recreation regional manager for Pierce County Parks who oversees the program. "This was a win-win."
Caregivers and specialized recreation veterans were unsure at first, expressing concern that there would be less support for people with special needs.
But hosting open houses to provide details about the programming shift, answer questions, and take input made a difference.
Many participants had been attending programs through both Metro Parks Tacoma and Pierce County Parks, which helped smooth the transition.
"When you're used to a certain program and staff and way of doing things, any change is going to be significant," Thomas-Schadt said. "But it was pretty immediate in terms of people jumping on board and giving us a try, and it's been pretty successful."
On a recent evening, more than 60 participants filled Daffodil Bowl in Puyallup with laughter, high-fives and whoops of success as balls knocked pins down. Family members and staff clapped in support as they watched from tables.
"This is their family, this is their life, and they so enjoy the interaction," said Anne Foutz, who helps care for her brother-in-law, Todd Foutz, 50, who has been coming to specialized recreation activities for three decades. "They depend on each other for different things and it's beneficial for us."
She waved at Dina Andrews, a longtime participant with a huge smile and one of the top bowling scores. "I like getting all the strikes," Andrews said.
To some, success for the program can be seen in the waiting lists for classes. To program staff, the waitlists are an indicator that people find value in Adventure Within Reach and they need to find greater capacity to help a historically underserved population.
There are no age limits for the program and current participants are as young as 4 and as old as 65. Most of them are adults who have been coming to activities for years.
One of the biggest benefits of combining the programs from Metro Parks Tacoma and Pierce County Parks was drastically reducing travel time for participants, which increased accessibility to activities and events.
Some participants used to travel two hours in each direction by public transit to join the program. With 15 venues now in Lakewood, Puyallup, Sumner, Tacoma and University Place, participants do not have to go as far.
"We are able to serve those within their community so they're not traveling as much," Thomas-Schadt said. "We have a lot of participants come in and be here all day long so they can hang out with their friends and have a good time."
Multiple activities are scheduled nearly every day and include scrapbooking, aerobics, arts and crafts, and bowling. There is hangout time, dinner and a movie, themed dances each month and Bingo parties. People can join teams for basketball, soccer, cheerleading, track and field, and swim, and compete in the Special Olympics.
Staff members choose activities based on feedback from participants about what they enjoy, and on which programs fill up fastest.
Jen Spane, a recreation supervisor with Pierce County Parks for 14 years, said she loves interacting with participants and their families and building those relationships.
"It is an amazing opportunity to work with lots of different needs within this community," Spane said.
Adventure Within Reach shows how communities can support each other, and how they're better together.