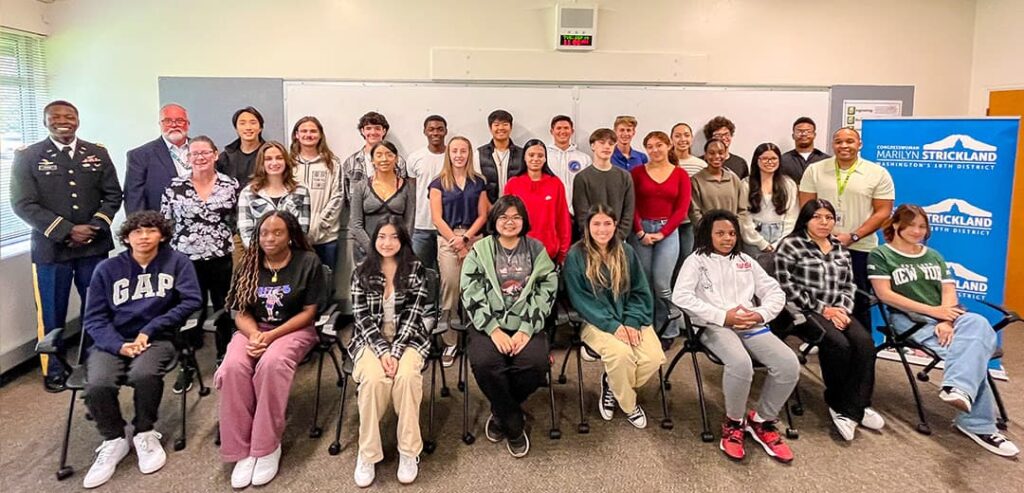 Clover Park School District (CPSD) partnered with the Office of Congresswoman Marilyn Strickland to host a presentation by West Point Academy for students of color from around the area to learn more about a possible military career after high school.
Of the 28 students who attended the presentation, 25 were from CPSD high schools.
Captain Thierno Kane shared information about the program, eligibility and application process. The presentation also provided students who have begun the application process to West Point the opportunity to interview with West Point representatives and potentially receive a Letter of Assurance guaranteeing admission.
"Providing these kinds of opportunities to our students expands their horizons and positions them for the best future possible," said Superintendent Ron Banner. "We were grateful to partner with West Point Academy and Congressman Strickland on this event."