Submitted by Nancy Henderson.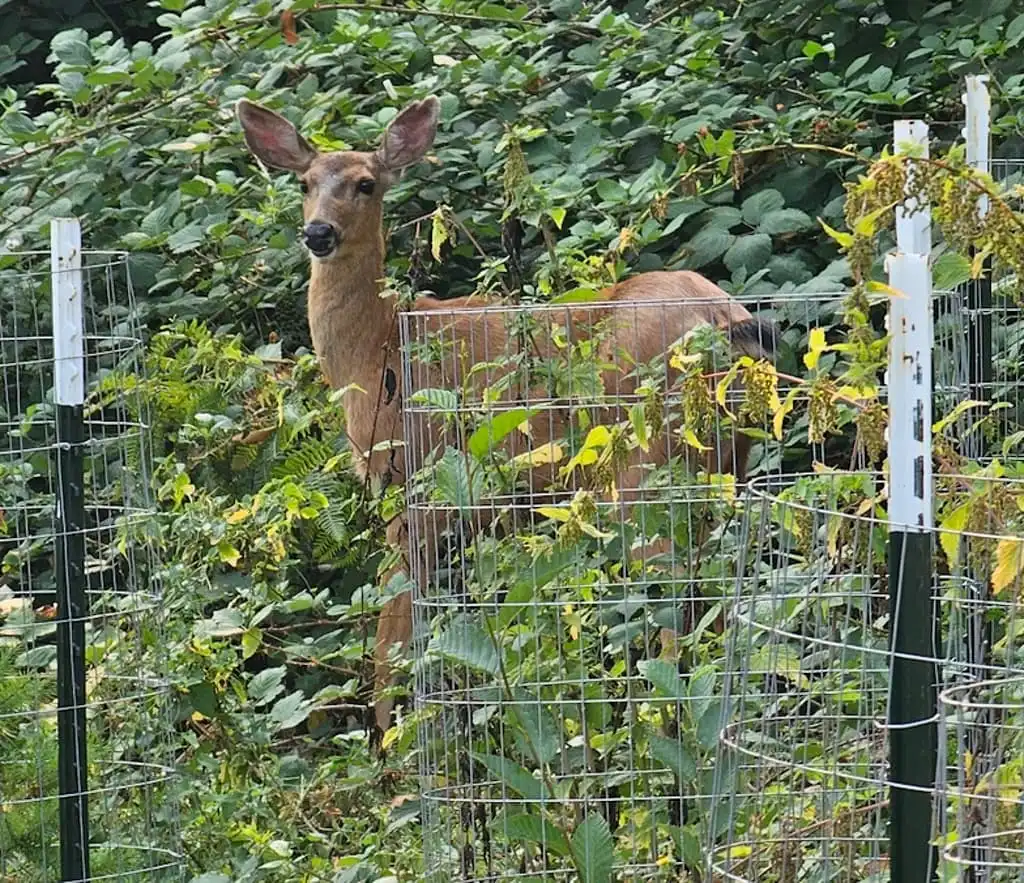 With cooler temperatures and fall almost here, it is a great time for another volunteer work party.
Seventy-three of the 75 trees we planted at the entrance to Farrell's Marsh Park in November 2022 have survived this long, dry season thanks to Alex Chaney who periodically watered them. The cages have protected them from being snacks for the deer. However, weeds never take days off and have as expected encroached on the trees.
Please join us this Sunday, 24 September, from 1 to 3 PM at the Chambers St entrance to Farrell's Marsh Park to remove any plants other than trees within the protective cages (small hands are an asset) and other surrounding invasive plants, mostly blackberries. Bring clippers and shovels if you have them. Extra tools will be on hand. Gloves and long sleeves are recommended.
Light refreshments will be available.
Questions? Nancy Henderson, 253-584-7284, nehenders@comcast.net