Submitted by Tacoma Art Museum.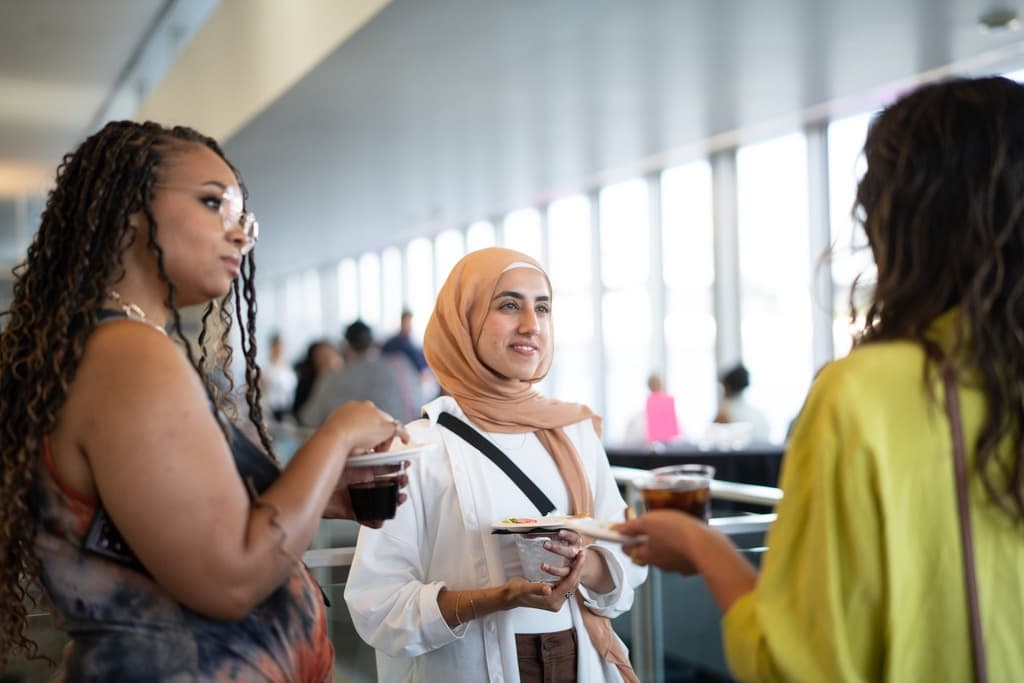 Ever been to a fun networking event that includes art making, food and drinks? Tacoma Art Museum's Contemporaries has it all!
On Sept. 28, the Contemporaries networking art event will embrace the world of textiles, setting the stage for TAM's upcoming exhibition, Soft Power, opening Oct. 14.
Ellen Ito, Soft Power curator, will explore the world of textiles and fiber processes in an exclusive talk. She also will discuss the exhibition, featuring the work of 21 talented artists expressing themes of care, rebuke, resistance and resilience.
TAM invites young professionals, collectors and philanthropists of the South Sound to unite and celebrate the world of art at the third installment of the monthly Contemporaries series.
Tickets for Contemporaries are $20 for TAM members and $30 for non-members. Food and drink are included.
Contemporaries meets from 6-8 p.m. the last Thursday each month in the TAM Atrium, 1701 Pacific Avenue, Tacoma.
Find more information and registration for each monthly session at https://www.tacomaartmuseum.org/contemporaries/.