Submitted by Gabby's Dollhouse.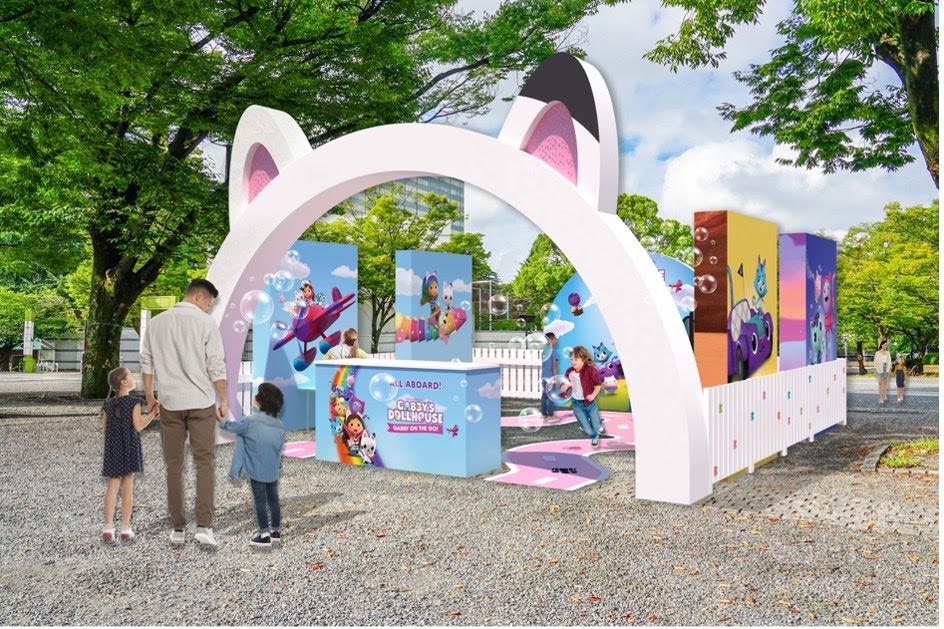 Grab your Cat Passport and join Gabby on an a-meow-zing adventure with GABBY ON THE GO!, a cat-tastic new experience full of fun FREE activities. Travelling across the United States this summer and fall, the  GABBY ON THE GO! tour takes visitors on a journey inspired by the popular animated television series now streaming on Netflix. Attendees can pick up their very own official paw-sport and make their way through five different stations of fun, hands-on activities.
When GABBY ON THE GO! pulls into town, families will have the chance to take part in an array of creative and fun interactive activities as they travel through the experience, collecting stamps in their Cat Passport. Fans will be able to meet Gabby for an unmissable photo opportunity, fill in their cat character in their passport, play with new Gabby toys from Spin Master, receive a Gabby temporary tattoo and spin the prize wheel.
The tour will make stops in Philadelphia, PA; New York City, NY; East Rutherford, NJ; Cleveland, OH; Cicero, IL; Minneapolis, MN; Pico Rivera, CA; Los Angeles, CA; Union City, CA; Mountain View, CA; Sacramento, CA; Tigard, OR; Happy Valley, OR; Puyallup, WA; Irving, TX; Dallas, TX; Smyrna, TN; Franklin, TN; Maplewood, MO; Bentonville, AR; Marietta, GA and Orlando, FL.
September 22: Washington State Fair  (110 9th Ave SW – Puyallup) from 11:30am-5:30pm
September 23: Washington State Fair (110 9th Ave SW – Puyallup) from 11:30am-5:30pm
September 24: Washington State Fair (110 9th Ave SW – Puyallup) from 10:30am-4:30pm
Visit www.gabbysdollhouse.com/gabbyonthego for more information.
Since the debut of DreamWorks Animation's hit series Gabby's Dollhouse, kids around the world have been having one big sprinkle party with their new friend Gabby and all her kitty friends. Created and executive produced by celebrated storytellers Traci Paige Johnson and Jennifer Twomey, Gabby's Dollhouse is a mixed media preschool series that unboxes a surprise before jumping into a fantastical animated world full of adorable cat characters that live inside Gabby's dollhouse. Rooted in growth mindset, Gabby's activity-based episodes encourage flexible thinking and learning from your mistakes. The show has charted as a top 10 kids' series in 89 countries and has become one of the fastest growing brands in the preschool space, inspiring an award-winning toy line, publishing, home, apparel, and more, as well as original music, a top-rated app and a growing YouTube channel visited by millions of fans weekly. Additionally, Gabby's Dollhouse continues to lend itself to global fan experiences including Universal theme park activations, live events and much more. Any adventure can unfold when we play in Gabby's Dollhouse, now streaming on Netflix.