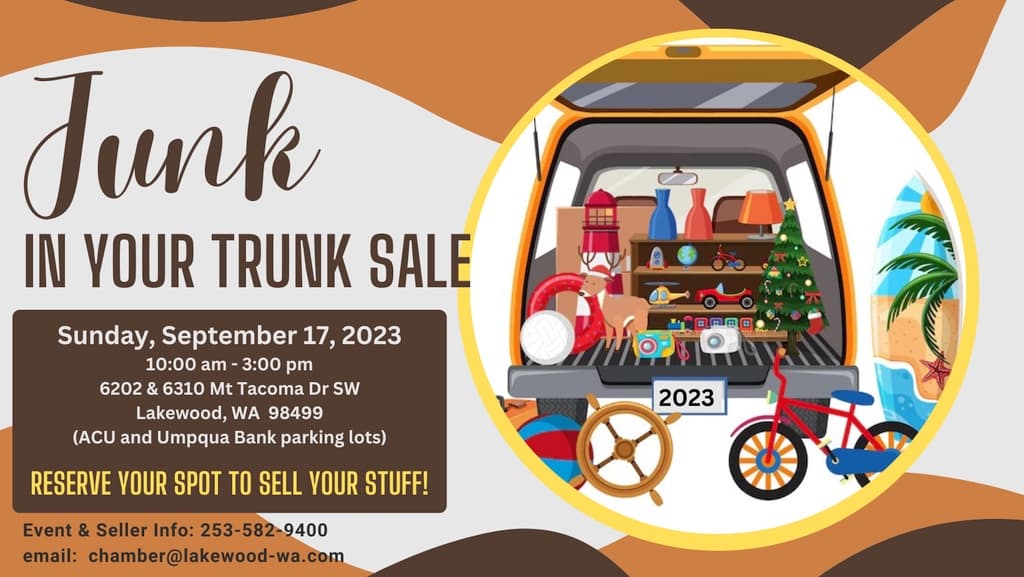 Get ready for an event on Sunday, September 17th that's tailor-made for treasure hunters like you: "Junk in Your Trunk." The event will be held in the parking lot of Umpqua Bank on the corner of Gravelly Lake Drive and Mt. Tacoma Drive, and overflow into the Lakewood Chamber's parking parking lot from 10 am till 3 pm.
"Junk in Your Trunk" is a one-day extravaganza that brings together a wide array of sellers, each with their own treasures, all conveniently stowed away in the trunks of their vehicles. Imagine a giant garage sale, but with a twist – everything you're looking for is right there in their trunks.
Have you been on the hunt for that perfect item? Maybe it's vintage collectibles or gently used electronics? With enthusiastic sellers offering their wares, you're bound to find something that piques your interest.
Whether you're a seasoned bargain hunter or simply enjoy the thrill of discovering unique items, "Junk in Your Trunk" is the place to be. You never know what you might stumble upon – from rare finds to everyday essentials at unbeatable prices, there's something for every taste and preference.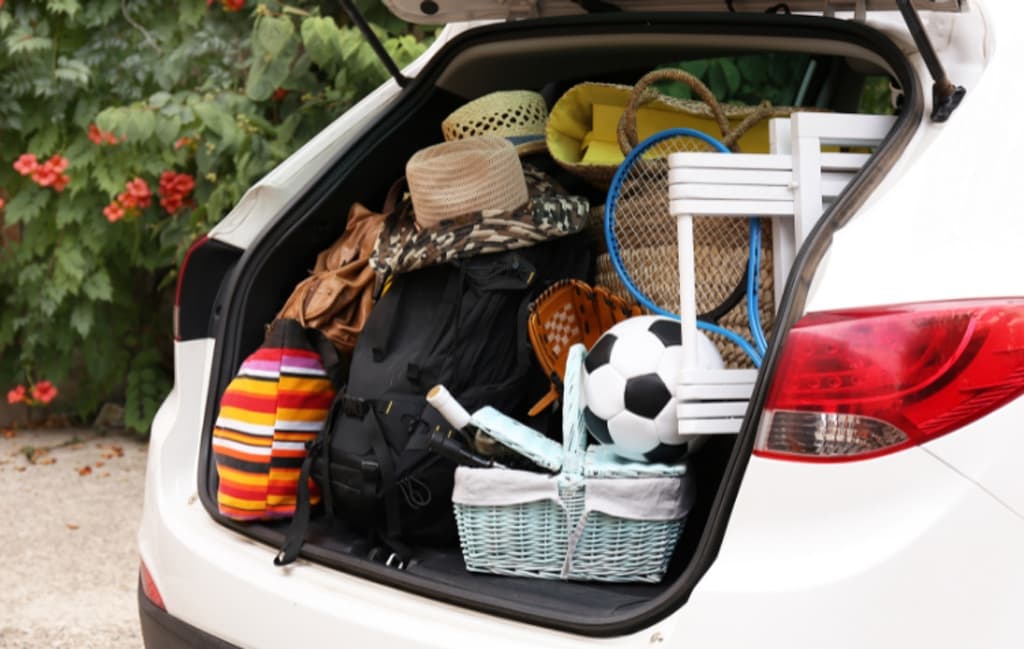 Don't miss the opportunity to be part of this innovative event on September 17th. Get ready for a day filled with fun, fantastic bargains, and a chance to connect with your community while unearthing hidden treasures. Your next find is just around the corner!
Questions? Feel free to call the Lakewood Chamber of Commerce at 253-582-9400.