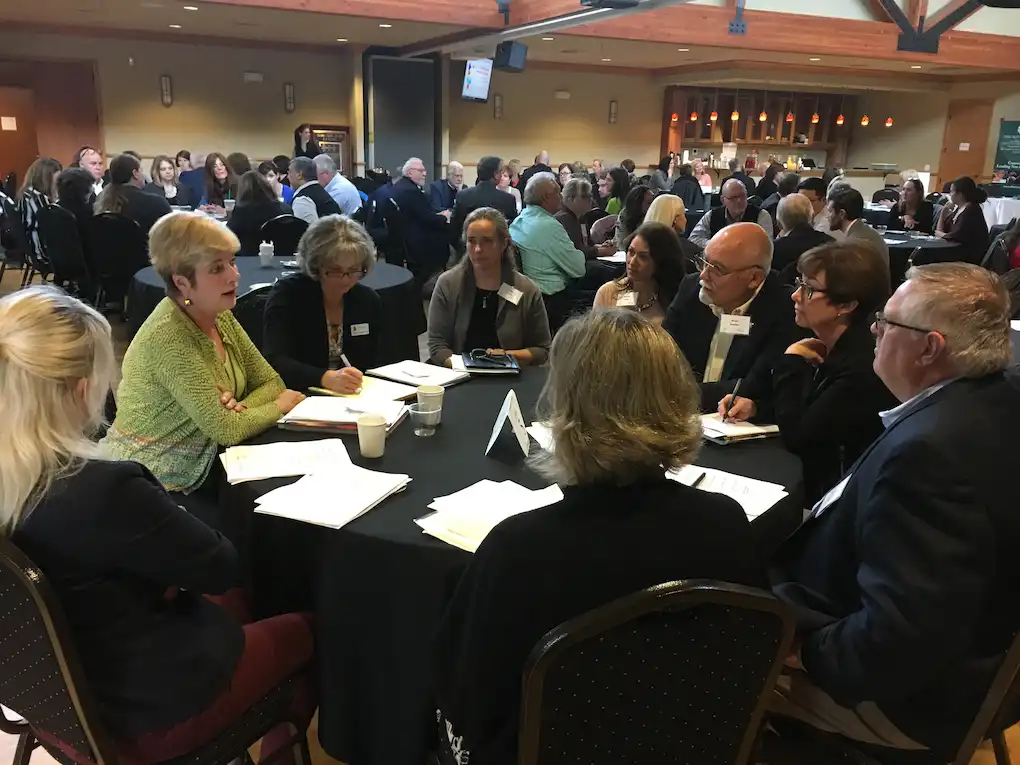 Association of Fundraising Professionals (AFP) South Sound Chapter and the South Sound Planned Giving Council (SSPCG) are pleased to announce the 11th Annual South Sound Philanthropy Summit on Friday, September 29, 2023. The return to in-person at Allenmore Elks Lodge will feature keynotes from industry thought leaders, a panel presentation from sector innovators, and a networking happy hour so participants can connect with old friends and make new connections. 
To continue to meet the rising demands of nonprofit missions and community needs, it's time to reboot, revise and revitalize our organizations and ourselves. We are driven to make our communities a better place and yet our industry is currently facing a burnout crisis. The nonprofit industry has a voluntary turnover rate of 19 percent, higher than the industry average of 12 percent. Nonprofits are tasked with addressing society's largest and most complex issues. The South Sound Philanthropy Summit is ready to reboot, revise, revitalize, and support you and your organization.
MORNING KEYNOTE: REVISING Partnerships for Community Impact, with Leslie Cherry-Knight, Vice President, Market Leader, Bank of America, Pacific Northwest Region. How can partnerships REVISE how we work in our communities? Find out in this session about funder and non-profit partnerships. Leslie will be co-presenting with Nicole Sims from the Nisqually Indian Tribe on how their partnership's program on financial literacy created both lasting and evolving change in a native community.
WORKSHOP: Centering Community: Democratizing Impact in the Era of Accountability and Co-Creation with
George Zeno, Principal of New Creole. This very experiential and interactive workshop invites attendees to design a prototype of community centric strategy. Using "co-opetition" to achieve the interconnected wellbeing of whole South Sound. This is a challenge to hold ourselves accountable to create change for a more sustainable and just society.
LUNCH SPEAKER: Self Love: Health & Wellness, with Alice Fong, CEO of Center for Ethical Leadership. Easy to say to others, and hard to commit to for ourselves, let's talk about self-care.
AFTERNOON KEYNOTE: Crisis Communication & REBOOTing Boards: The Changing Role of Governance in Nonprofits, with Birgit Smith Burton, Board Chair, Association of Fundraising Professionals (AFP) Global. In this first public event, the AFP Global Chair will address head-on the experience of anti-Black racism within an AFP Chapter. This recent true story of crisis communication eventually led to a necessary REBOOT of the Chapter's entire governing board.
EXPERT PANEL: Innovative Solutions from Community. Our panel will delve into a lively discussion on how people in our community are impacting society in big ways. This will include audience questions to our panel of community leaders out there "doing the work."
Panelists:
Stacey Crnich, CEO, Bonney Lake Food Bank
Sherri Jensen, Executive Director, Valeo
Tamar Jackson, Sr Dir. of Community Engagement, Workforce Central
Yesenia Gonzalez, Development Organizer, Latino Community Fund
Megan Sukys, Panel Moderator, Chief Strategy & Communications Officer, Greater Tacoma Community Foundation
Learn more with inspiring keynotes and experts, panel discussions, breakouts, friends, and colleagues, and all the fun you've come to expect from the Philanthropy Summit. Lunch is provided and join us for the popular post-event Happy Hour from 3:30-5:00pm, also at Allenmore Elks Lodge (2013 S Cedar St, Tacoma 98405).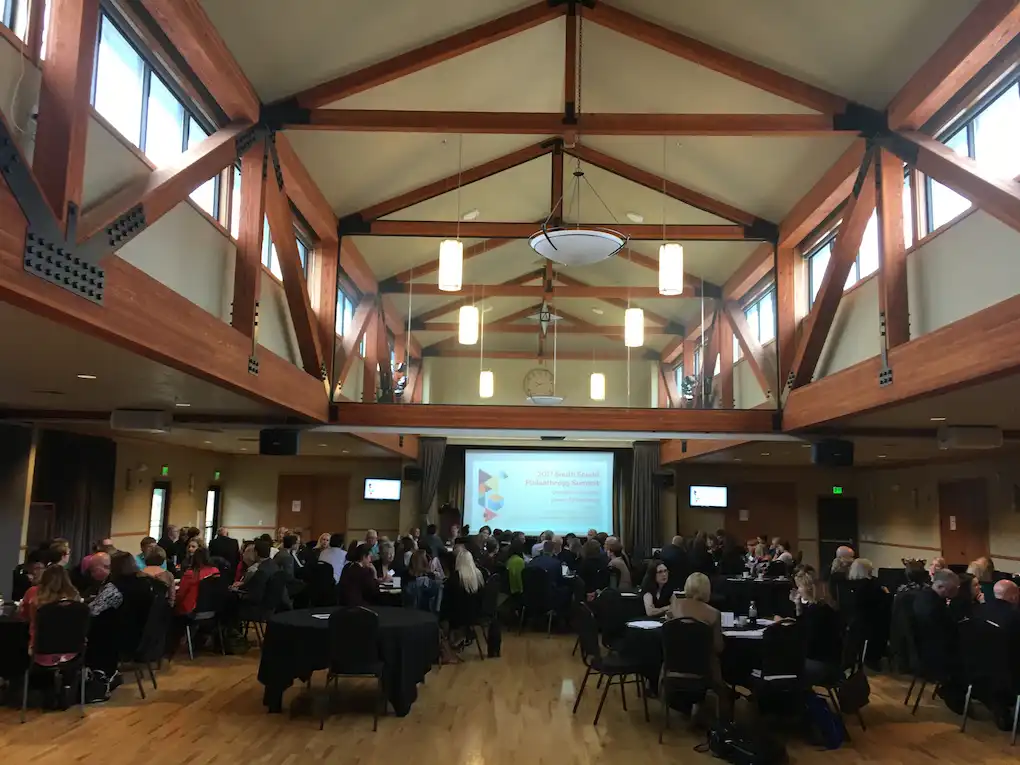 Is this conference for you? The South Sound Philanthropy Summit brings together 150-plus professionals representing all aspects of the philanthropic community, including fundraising, financial, legal, accounting, estate planning and nonprofits. The conference will provide immediately useable tactics for fundraising professionals as well sound theory for those guiding nonprofit organizations such as board members and executive directors.
Co-Presented by: The top two premier South Sound professional associations, South Sound Planned Giving Council and the Association of Fundraising Professionals – South Sound Chapter.
Generous event sponsors make the Summit possible, and many thanks go to:
Champion Sponsor: Bank of America;
Presenting Sponsors: Greater Tacoma Community Foundation and Eisenhower Carlson;
Corporate Sponsors: Community Foundation of South Puget Sound, Johnson Stone Pagano, United Way of Pierce County, The Barsness Group;
Supporting Sponsors: JP Fundraising Solutions, M Agency, MultiCare, Oldenberg & Associates, The Callahan Collaborative, Leave 10 South Sound;
Friend Sponsors: Bamford Foundation, Ben B Cheney Foundation, Bernstein;
253 Sponsors: Pacific Lutheran University, Phoenix Risen Consulting, The Philanthropy Collective, University of Puget Sound, and Tacoma Community College
In-Kind Sponsors: EP Events, LILT.
Save a seat today! For more information or to register, please visit: www.ssphilanthropysummit.org.