Submitted by Lisa Boyd, President.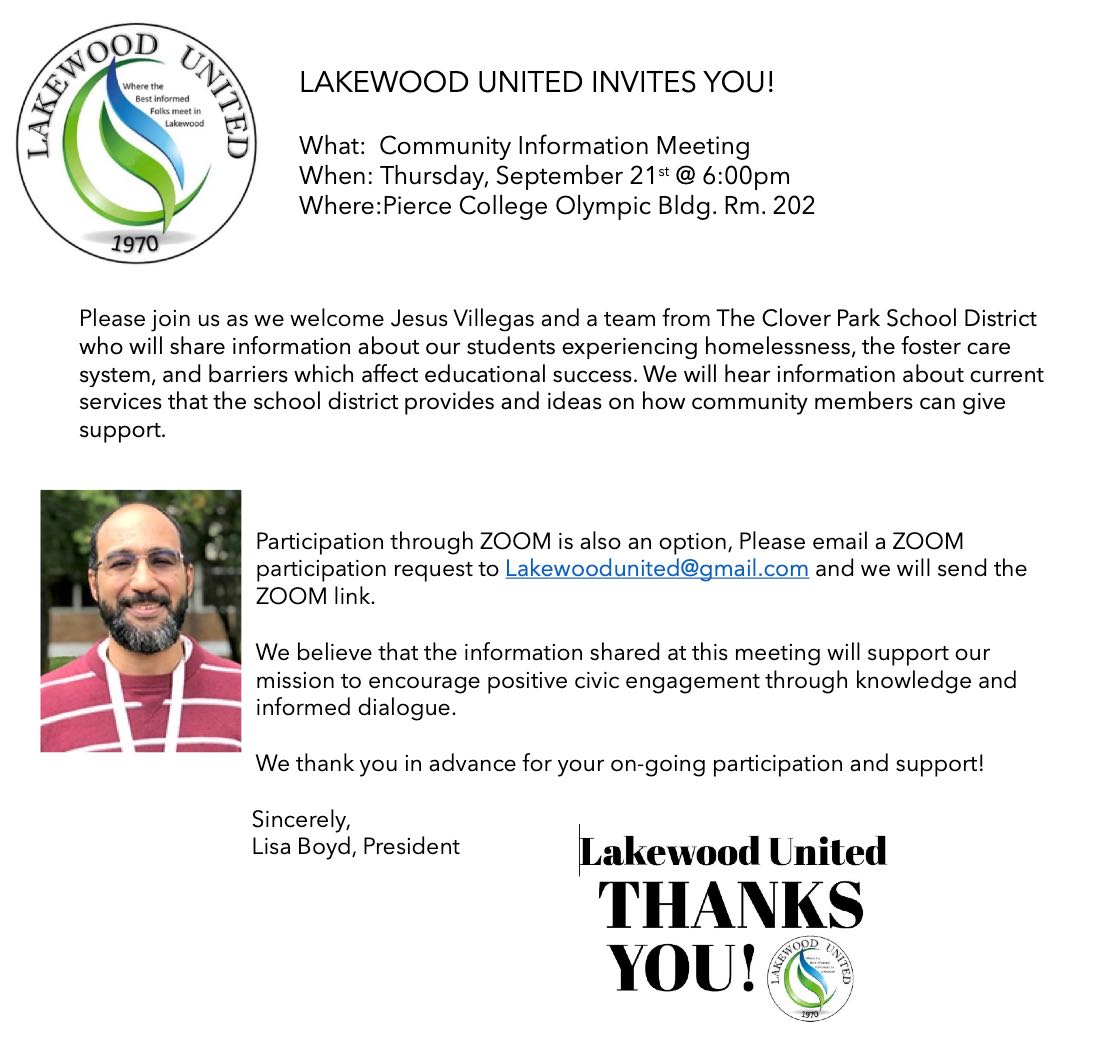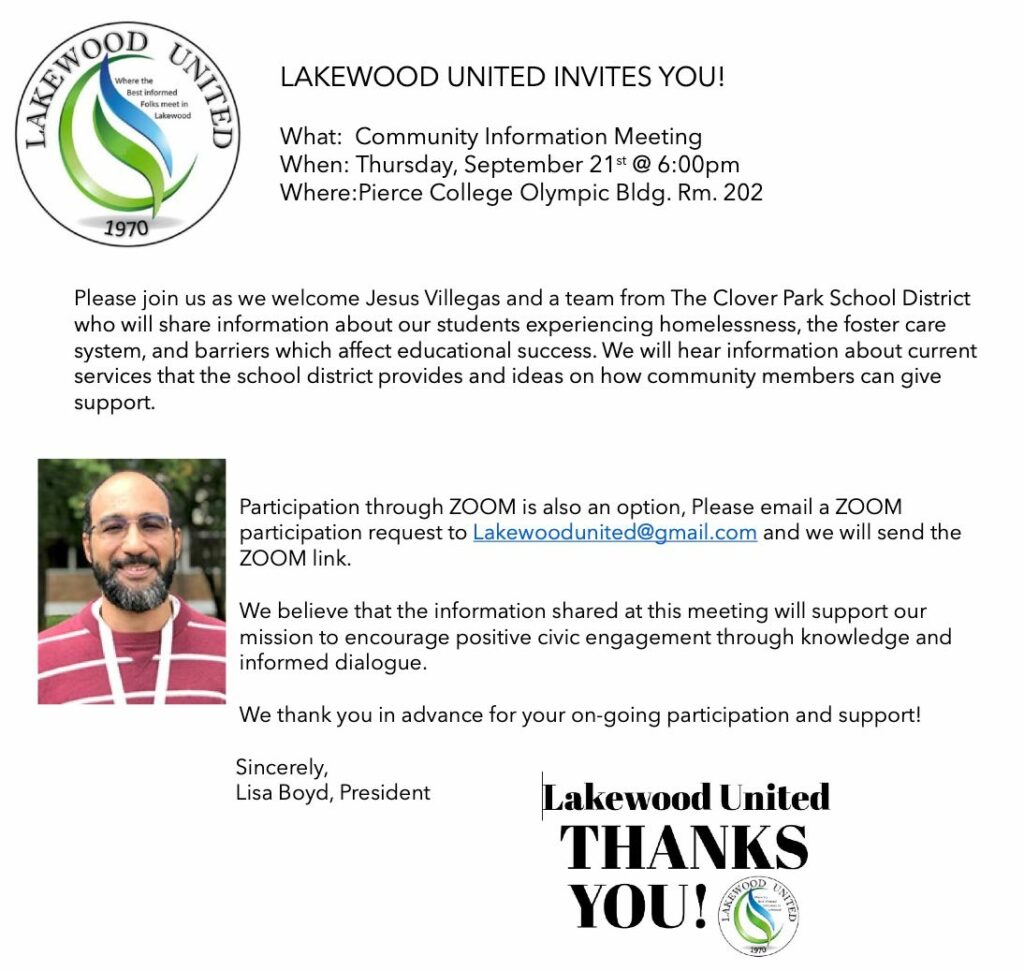 What: Community Information Meeting
When: Thursday, September 21st @ 6:00 pm
Where: Pierce College Olympic Bldg. Rm. 202
Please join us as we welcome Jesus Villegas and a team from The Clover Park School District who will share information about our students experiencing homelessness, the foster care system, and barriers that affect educational success. We will hear information about current services that the school district provides and ideas on how community members can give support.
Participation through ZOOM is also an option, Please email a ZOOM participation request to Lakewoodunited@gmail.com and we will send the ZOOM link.
We believe that the information shared at this meeting will support our mission to encourage positive civic engagement through knowledge and informed dialogue.
We thank you in advance for your ongoing participation and support!