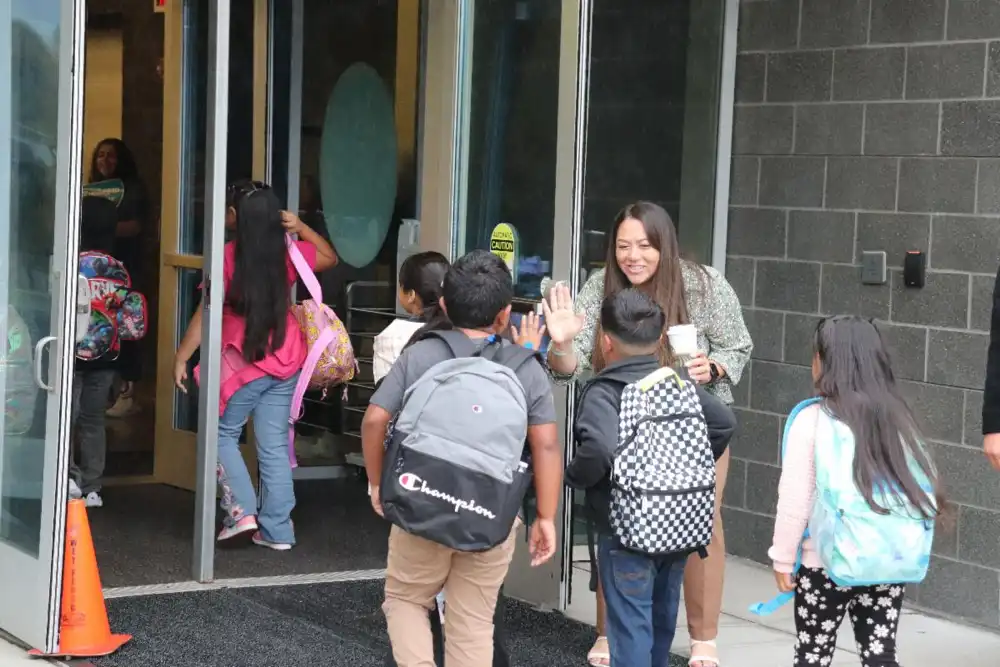 CPSD's Give 6 initiative is built on national research showing that positive
affirmations and interactions can be the catalyst for growth and accomplishment.
Helping students understand their innate value leads to better academic performance and higher perceptions of self-worth.
Give 6 invites teachers, families and community members to forge six meaningful connections with students each day.
Here are ways you can Give 6:
Initiate a conversation and ask how they are doing
Give a fist bump or high five
Affirm their strengths
Model positive behavior and effective communication skills
Explain that you acknowledge and value their efforts/positive behavior
Schedule time to engage with your student and actively listen
Set the tone and create a safe environment for meaningful, effective communication
Make simple statements such as "You're an incredible leader" or "I'm glad you are here today"
For more information about Give 6, please contact Grant Twyman, director of equity and community engagement, 253-583-5145, gtwyman@cloverpark.k12.wa.us.